Veterinary Nursing Students Gear Up for Clinical Year 2
Wednesday, December 15, 2021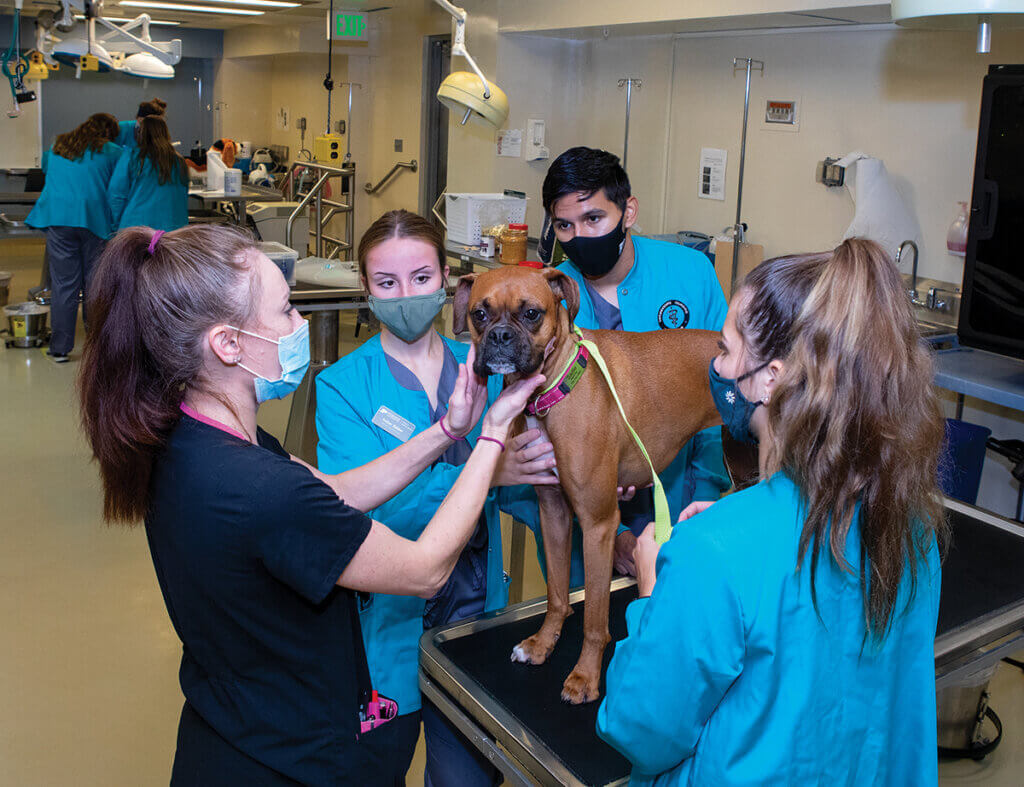 New beginnings were the order of the day for Purdue University veterinary nursing students in the incoming Clinical Year 2 as they began coursework in Lynn Hall for the first time. August 23 served as orientation day for students in the Veterinary Nursing Class of 2024, 26 of whom are from Indiana. The class also includes students from Illinois, Ohio, and Massachusetts.
As of the start of the fall semester, the Clinical Year 2 students could be seen daily in Lynn Hall as they began to advance through the courses and clinical experiences specific to veterinary nursing. "Right off the bat, I could tell that this cohort of second-year students had personality plus," observed Dr. Chad Brown (PU DVM 2001), director of the Veterinary Nursing Program. "They are so excited to begin the clinical year of their education where they can focus on the subjects of their chosen careers ― like small animal nursing and veterinary dentistry."
To help prepare them for the new academic year, the orientation involved several components, including touring Lynn Hall, signing Purdue Veterinary Medicine's Seven Pillars of Professionalism document, and meeting with their fall semester instructors. The orientation also gave the students an appreciation for what makes Purdue's on-campus program so very unique ― the student clinical rotations in the Purdue University Veterinary Hospital. Dr. Brown explained that during Years 2 through 4 of their Bachelor of Science in Veterinary Nursing (BSVN) plan of study, the students will complete 1,340 clinical rotation hours in specialized areas such as oncology, large animal surgery, and physical rehabilitation, to name a few.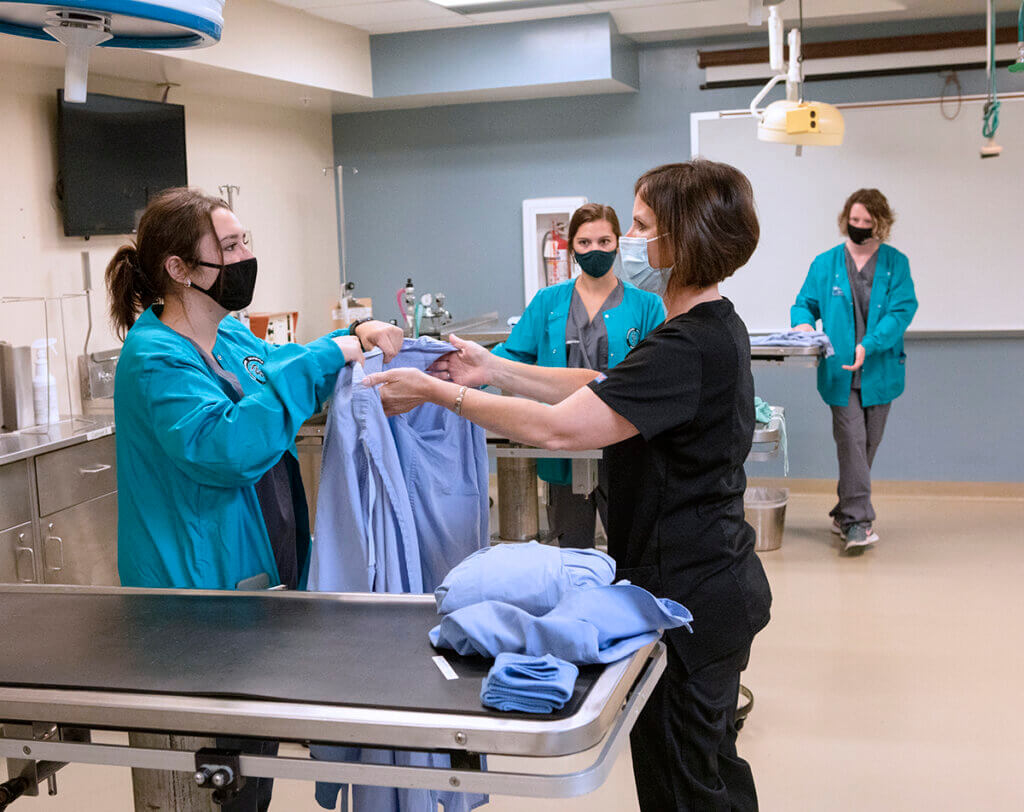 "Purdue Veterinary Medicine is one of only four U.S. colleges with both DVM and Veterinary Nursing Programs housed together," noted Dr. Brown. "This makes us quite unique in that our students are exposed to virtually all specialties during their more than 1,300 required clinical rotation hours. In addition, our college really embraces all available opportunities for team-based learning between the DVM and veterinary nursing students, which serves as a great building block for their future careers working together as a symbiotic unit."
The Veterinary Nursing Program also welcomed 110 new distance learning students who registered for Fall 2021. Purdue's 70 credit-hour Veterinary Nursing Distance Learning Program enables students to earn their Associate of Applied Science degree remotely. In addition to online coursework, the students also complete required mentorships during which they receive hands-on clinical training. After completion of the degree program, they are eligible to take the Veterinary Technician National Exam (VTNE) and then state licensing exams to become credentialed veterinary technicians.
"On August 19, we had a virtual orientation for all of our distance learning students scattered across the world," explained Dr. Brown. "What differentiates this program is that it enables our students to remain employed in their own communities, while completing their degree." With the 110 new students, there now are a total of 394 students enrolled in the online degree program.
Writer(s): PVM News | pvmnews@purdue.edu