Summer Research Program Circles Back After Pandemic
Wednesday, December 15, 2021
Annual Mentoring Experience Resumes In-Person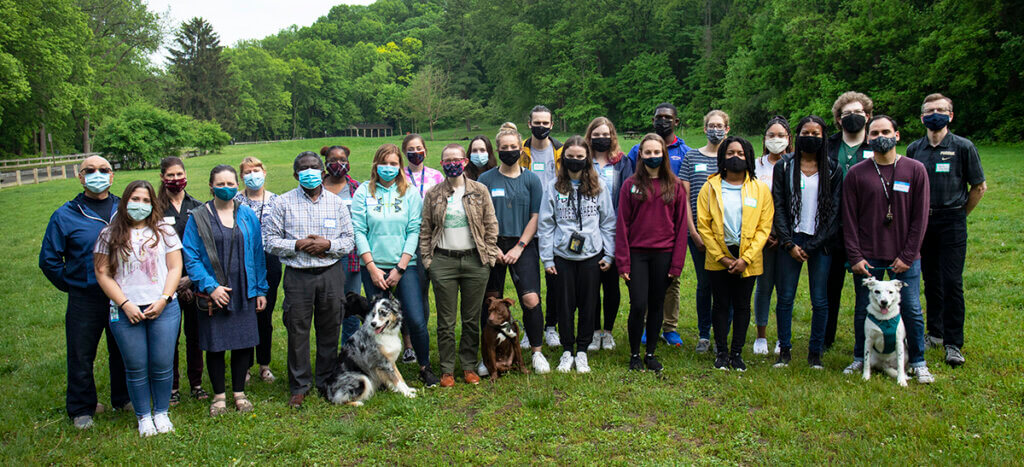 Research and summer went hand-in-hand for 16 students in Purdue Veterinary Medicine's Veterinary Scholars Summer Research Program, which kicked-off May 19 with a summer picnic at Happy Hollow Park in West Lafayette, just a couple of miles from the College of Veterinary Medicine. The event that traditionally marks the start of the summer program was carefully planned with proper precautions to protect everyone's health and safety.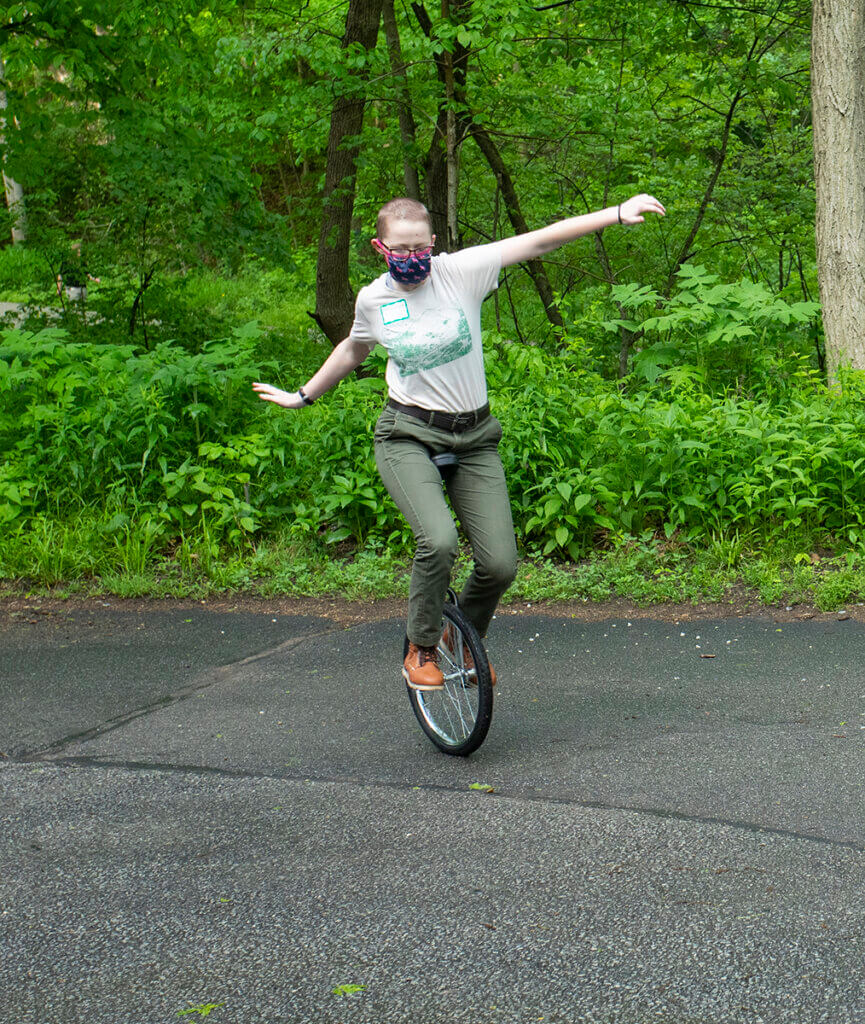 Designed to increase the number of veterinarians involved in biomedical and clinical research, the Veterinary Scholars Summer Research Program provides veterinary students, as well as undergraduate students interested in veterinary medicine, an opportunity to explore non-practice careers by engaging in a mentored research project through informal and formal interactions with scientists. Dr. Harm HogenEsch, Purdue Veterinary Medicine associate dean for research and Distinguished Professor of Immunopathology, and Dr. Eli Asem, professor of physiology in the Department of Basic Medical Sciences, organize the program by matching students and faculty.
The program was reduced in size and entirely virtual in 2020 due to the pandemic. In 2021, the program started up again with in-person lab work and mentoring, as well as some virtual components that replaced traditional in-person activities. Among the changes were virtual research poster presentations instead of the customary in-person research poster session typically held in Lynn Hall at the end of July, and a virtual national symposium instead of the in-person event that normally concludes the program for summer research scholars at veterinary colleges across the country at the beginning of August.
The Summer Research Program is 11 weeks long. A total of nine Purdue veterinary students participated in 2021 along with seven undergraduate students. Five of the undergraduate students were from Purdue and the other two were from Bethany College and Tougaloo College.
Writer(s): PVM News | pvmnews@purdue.edu