PVM Connects with People and Pooches at Local Art, Bark, 'n Brew Event
Wednesday, December 15, 2021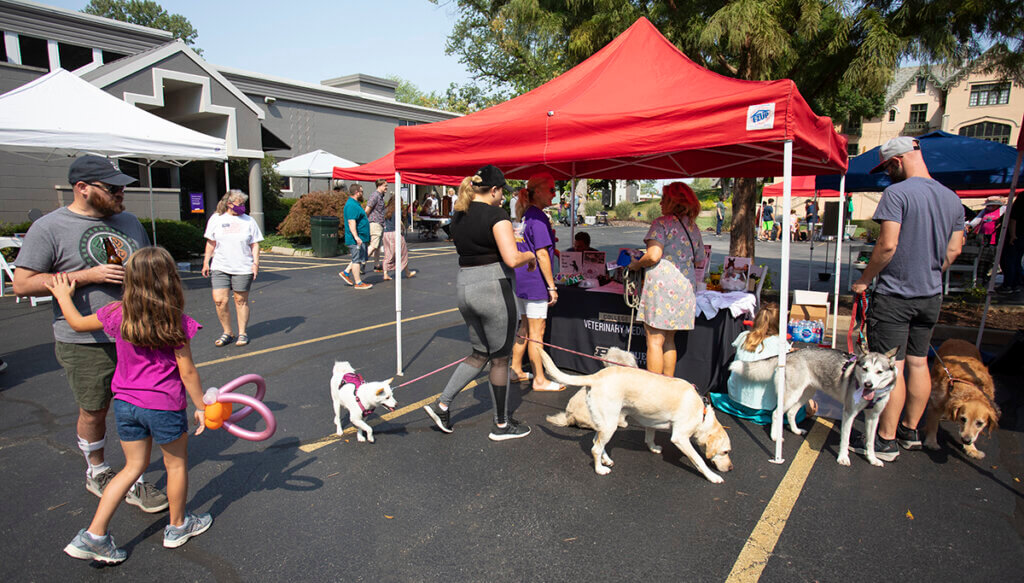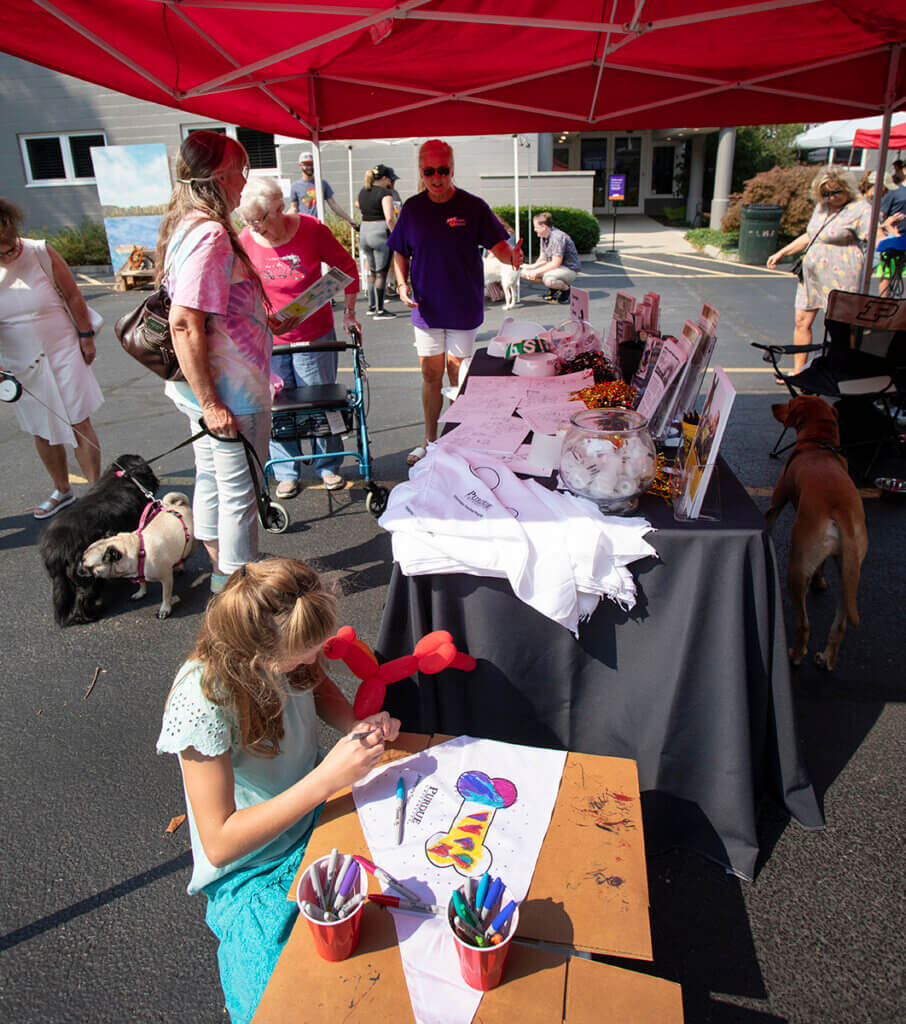 Come. Sit. Stay. That was the fun motto for a festive outdoor event called "Art, Bark, 'n Brew" held during a beautiful weekend in September, at the Art Museum of Greater Lafayette, with the Purdue University College of Veterinary Medicine as a Gold Level sponsor. Both people and dogs were invited to the annual event, which featured live music, pup-friendly activities at booths set-up by several organizations including the College of Veterinary Medicine, and the EMT Food Truck and Thieme & Wagner Brewery, which provided food and brew. Natalie's Second Chance Dog Shelter also was on-hand with adoptable dogs.
Located in downtown Lafayette on the museum's grounds, the popular event was well-attended by children and adults along with plenty of well- behaved pooches. As a sponsor, the College of Veterinary Medicine received prominent mention in event promotional materials as well as prime booth space. Kelly Dold, marketing and communications manager for the Purdue University Veterinary Hospital and Animal Disease Diagnostic Laboratory, organized and staffed the booth, which featured a table with information and promotional items, as well as dog bowls and scarves that children could decorate with markers. The college's display was a hit with both young artists and pups!
In addition to the college, other event sponsors included Pets and Vets as Partners; Pooch Palace Resort; Stepping Stone Animal Training; Pawsitive Pets, LLC; VCA Paw Prints Animal Hospital/VCA Lafayette Animal Hospital; and Pooch at Play Doggie Daycare.
The College of Veterinary Medicine's participation as lead sponsor for the Art, Bark, 'n Brew event reflects its long collaboration with the Art Museum of Greater Lafayette. In 2020, the college was recognized with the museum's Presidential Award ― the highest honor bestowed by the museum on a business or organization. The award honored the college's long-standing commitment to the arts through it's partnership with the museum.
Additionally, PVM Dean Willie Reed is beginning a new role to further help the museum. He was elected this fall to a three-year term on the board of the Art Museum of Greater Lafayette Foundation, Inc.
Writer(s): PVM News | pvmnews@purdue.edu