PVM Faculty Collaborate for Cancer Research
Monday, December 16, 2019
Honoring Legacy of Purdue Superfan Tyler Trent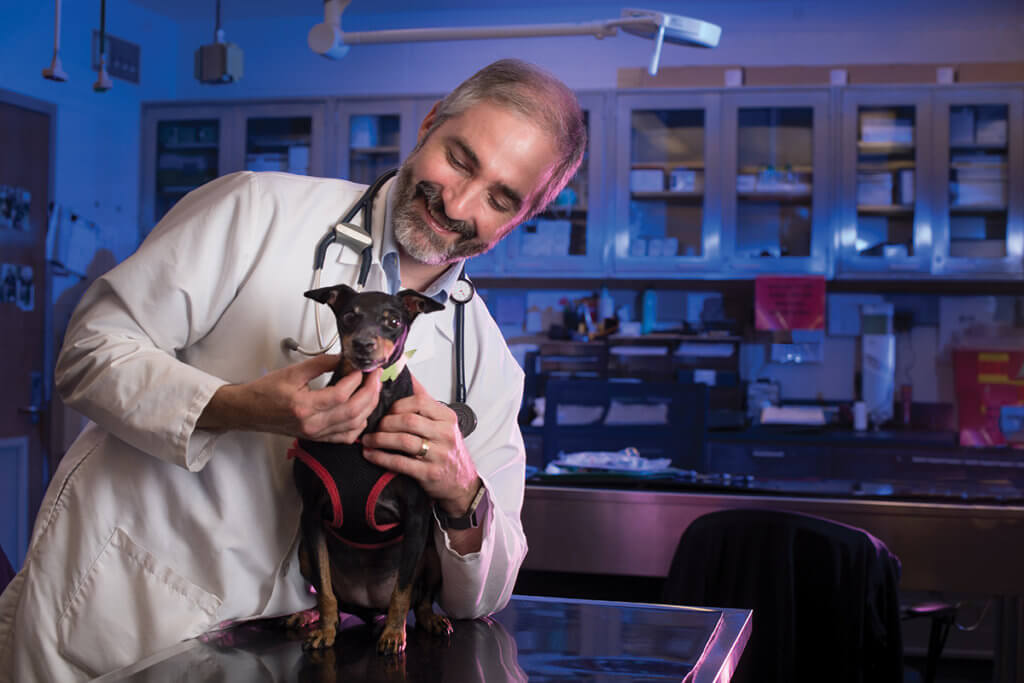 The Purdue Center for Cancer Research (PCCR) is honoring the legacy of Tyler Trent – the Purdue graduate and superfan who died January 1 at age 20 of the rare bone cancer osteosarcoma – through three new collaborative research initiatives, two of which involve Purdue's College of Veterinary Medicine. Trent, an inspiration to many for his grace as he battled cancer and cheered for his Boilermakers, was the first student member of the PCCR Director's Advancement Board, and he donated his osteosarcoma tumors before his death to be used for research to help others.
"Part of Tyler's incredible lasting legacy is that he will help current and future patients," said Dr. Timothy Ratliff, Distinguished Professor of Comparative Pathobiology in the College of Veterinary Medicine and the Robert Wallace Miller Director of the Purdue University Center for Cancer Research. "Our focus is on moving treatments forward so they reach those in need."
Trent's donated cells will be tested using biodynamic imaging. Dr. John Turek, a Purdue Veterinary Medicine professor of basic medical sciences, and Dr. David Nolte, the Edward M. Purcell Distinguished Professor of Physics and Astronomy in Purdue's College of Science, will study Trent's cells to measure motion. They are working in coordination with Drs. Jamie Renbarger and Karen Pollok from Riley Hospital for Children to identify osteosarcoma chemotherapy sensitivity.
The second new research initiative also involves biodynamic imaging. Drs. Turek and Nolte are working with Dr. Michael Childress, associate professor of comparative oncology in the College of Veterinary Medicine, on using biodynamic imaging to identify chemosensitivity in canine osteosarcoma.
Since it is quite similar to its human counterpart, canine osteosarcoma can be tested with the same chemotherapeutic agents to help find better treatments. Biodynamic imaging involves using Doppler light scattering to determine how patients will respond to chemotherapy before they even begin treatment.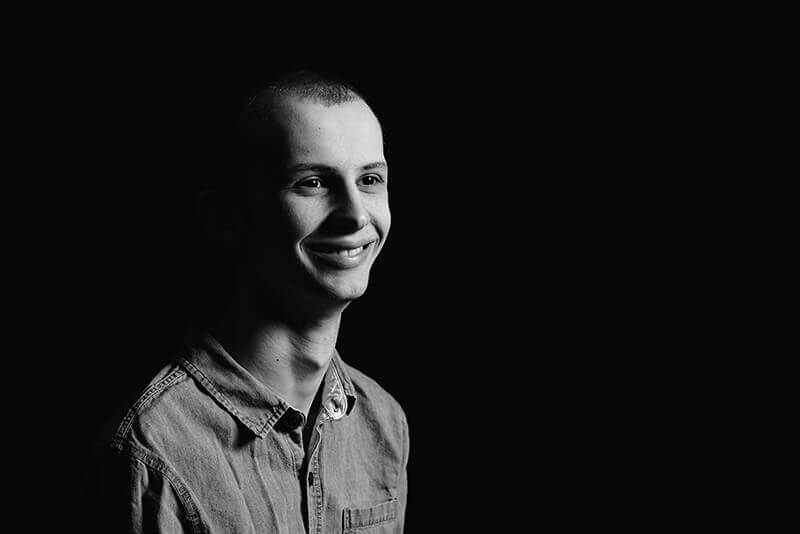 According to the American Cancer Society (ACS), osteosarcoma is the most common type of bone cancer in children and teens. About 800 to 900 new cases of osteosarcoma are diagnosed in the U.S. annually, and around half of them are in the five to 20 age group. The ACS reports that in about 15 to 20 percent of patients, osteosarcoma has spread by the time it is diagnosed because symptoms are so similar to other health conditions. The cancer typically spreads to the lungs but sometimes to other bones beyond the initial site.
The third new collaborative research initiative involves research led by Dr. Philip Low, the Ralph C. Corley Distinguished Professor of Chemistry in Purdue's College of Science. Dr. Low has worked with his team to develop a technology that allows T cells to be collected from a patient, then genetically modified into CAR T cells and injected back into the patient so that their own CAR T cells can target and destroy the cancer cells.
The PCCR and its researchers work with the Purdue Research Foundation Office of Technology Commercialization to patent some of their technologies, including biodynamic imaging and CAR T cells.
Writer(s): Chris Adam, Purdue News Service | pvmnews@purdue.edu