First-year DVM and Veterinary Nursing Students Bring Diverse Perspectives
Monday, December 16, 2019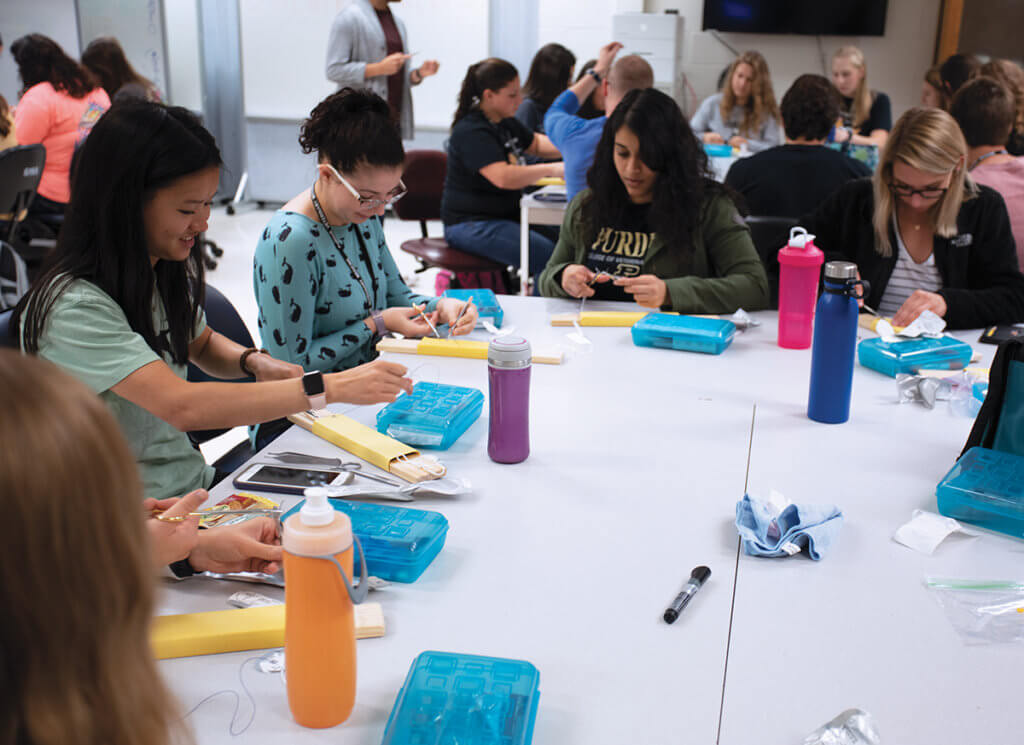 Purdue Veterinary Medicine welcomed the DVM Class of 2023 and the Veterinary Nursing Class of 2022 this fall, quickly introducing them to life in the PVM family. From their respective Stethoscope Dinners to celebrating the culmination of the 60th Anniversary of the College of Veterinary Medicine, the students already have experienced a number of PVM traditions.
Members of the DVM Class of 2023 were selected from more than 1,400 applicants. The class numbers 87 students who represent 21 states as well as Puerto Rico. Other countries are represented as well, with students hailing from Mexico and India. Almost 20% of the class consists of first-generation students and over 25% come from minority backgrounds.
Zenobya Clarke, a Brooklyn native who earned her undergraduate degree in international studies, said her experiences doing research abroad allowed her to recognize her passion for animal medicine and health. "In Barbados, I conducted research on green monkeys and presented the results at two conferences," she said. Zenobya also started the pre-veterinary society at Spelman College, where she did her undergraduate studies.
Olivia Consoli, a former cheerleader on Purdue University's co-ed cheer team and student worker at the Animal Disease Diagnostic Laboratory (ADDL) says she always knew Purdue Veterinary Medicine was where she wanted to go. "There is such a strong emphasis on inclusion and the feeling that you have a family at PVM," said Olivia.
The first-year DVM students have diverse backgrounds and a breadth of experience. The class incudes students who have served in the Armed Forces, one who has worked as a licensed veterinary technician, and another who competed as a nationally-ranked golfer, just to name a few of their varied experiences. "The DVM Class of 2023 continues to work hard and focus on learning and growing as a class," said Dr. Jim Weisman, assistant dean for student affairs. "We are excited about their progress and look forward to what is yet to come."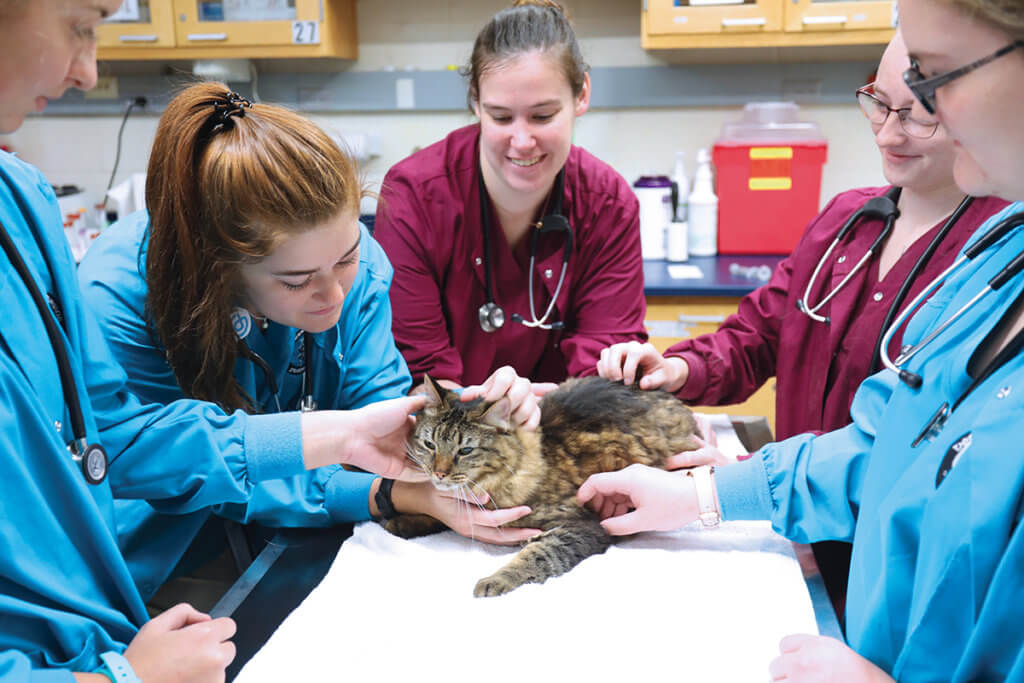 The Veterinary Nursing Class of 2022 is made up of 29 second-year students from around the United States. Students must first complete their basic coursework in their first year of college, then they begin the clinical phase of their veterinary nursing education.
"It is uncommon for veterinary nursing programs to introduce the clinical phase this early in our education, which makes Purdue unique," said Veterinary Nursing Class of 2022 student Marina Gray. "I visited other schools and Purdue stood out because of the abundance of opportunities that it offers."
Another member of the Veterinary Nursing Class of 2022, Ariel Casillas, who hopes to eventually work with exotic animals, also spoke of how beneficial Purdue's approach to learning is for her. "I'm a very hands-on learner, so coming to Purdue was my natural inclination."
"The start of the fall semester is always an exciting time for us in the Veterinary Nursing Program," said Dr. Bianca Zenor, director of the Veterinary Nursing Program. "In addition to the Veterinary Nursing Class of 2022, the Purdue Veterinary Nursing Program welcomed 18 new first-year students and 90 new students to the Veterinary Nursing Distance Learning Program. It's an exciting time to be in the veterinary profession and its growth is reflected in our increase in student enrollment."
With their first semester at the College wrapping up, the students from both classes were excited to be making progress toward the goals that their PVM degrees will help them achieve.
Writer(s): Maya Sanaba, PVM Communications Intern | pvmnews@purdue.edu