Purdue Alumnus Bret Marsh Recognized with American Veterinary Medical Association Award
Monday, December 16, 2019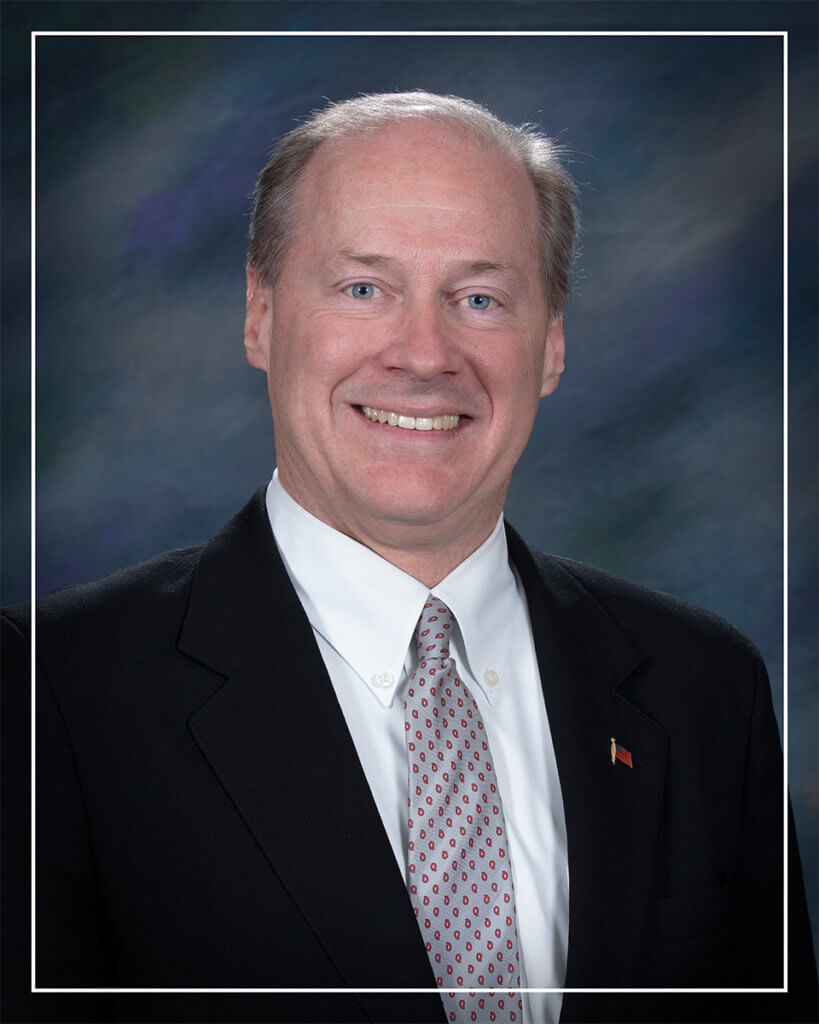 The American Veterinary Medical Association selected Dr. Bret Marsh (PU DVM '84), Indiana State Veterinarian, to receive its Public Service Award, which was presented during the 2019 AVMA Annual Convention held in Washington, D.C. Established in 1968, the award recognizes an AVMA member for outstanding public service or unusual contributions to the practice or science of public health and regulatory veterinary medicine. Selection is based on a nomination process, with the recipient chosen by the Council on Public Health and Regulatory Veterinary Medicine.
After earning his Purdue DVM degree in 1984, Dr. Marsh began working in the public sector as a veterinary medical officer for meat and poultry inspection with the Indiana State Department of Health. He moved to the Indiana State Board of Animal Health two years later when he accepted the position of director of Swine Health Programs. He was appointed as the Indiana State Veterinarian in 1994, at which time he became the youngest state veterinarian in the country.
Dr. Marsh is responsible for all statewide animal health programs as well as providing inspection services for the meat, poultry, and dairy products produced in Indiana. In addition to administering Indiana animal health laws and implementing statewide and national animal disease control and eradication programs, Dr. Marsh has worked to develop strategies to inform the public about zoonotic diseases, food safety concerns and impending animal disease threats. He also acts as an advisor for many boards and committees in Indiana, including the Indiana State Board of Animal Health, and Indiana State Board of Veterinary Medical Examiners. He received national recognition for his oversight of the highly pathogenic avian influenza disease event in southeast Indiana in 2016.
A recipient of the Distinguished Alumnus Awards from both Purdue's College of Veterinary Medicine and College of Agriculture, Dr. Marsh also has actively served in organized veterinary medicine, including six years as AVMA treasurer. Additionally, he represented Indiana in the AVMA House of Delegates and is a past president of the Indiana Veterinary Medical Association and the United States Animal Health Association. He received the AVMA Public Service Award during a reception August 5, following the Global Health Summit at the 2019 AVMA Annual Convention.
Writer(s): Kevin Doerr | pvmnews@purdue.edu