New ADDL Leader Looks to Refine Processes and Identify Growth Opportunities
Tuesday, December 10, 2019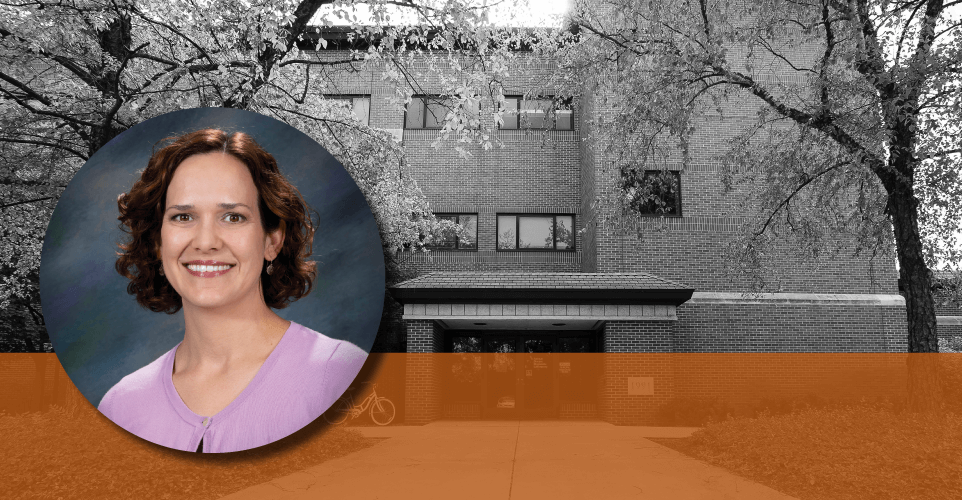 The Indiana Animal Disease Diagnostic Laboratory (ADDL) is operating under the direction of a new leader, Dr. G. Kenitra Hendrix, clinical associate professor of veterinary diagnostic microbiology in the Department of Comparative Pathobiology. Dr. Hendrix is no stranger to the ADDL, having served as section head of the Bacteriology, Mycology, and Parasitology Laboratories and interim director of the Molecular and Virology section. She was named as director effective June 1, 2019.
"I am extremely pleased to take on this new role, and I am passionate about embracing ADDL's engagement, teaching, and research support missions," Dr. Hendrix said. "We have an important responsibility to the state of Indiana and the veterinary industry to provide outstanding and accurate service to ADDL clients, facilitate research and scholarship, and support a rich learning and clinical environment."
Dr. Hendrix succeeded Dr. Stephen Lenz, who had served as interim director. The ADDL is a full-service veterinary diagnostic laboratory and a key service unit of the College of Veterinary Medicine. "We are excited to welcome Dr. Hendrix to this important new position," Purdue Veterinary Medicine Dean Willie Reed said. "I am confident her leadership will provide exceptional guidance for the ADDL as we grow the lab, provide outstanding customer service, expand our diagnostic tests, and continue to make an impact in a broad range of industries and disciplines."
Looking forward, Dr. Hendrix is confident the ADDL is positioned to maintain its high standards while growing the laboratory's reach. "In the coming years, we will continue to improve our processes, reassess and refine our fee structure, and expand our tests offered. We're excited to have a new sequencer in the molecular lab, for example, and excited to grow that service for our veterinarians. We also have been participating in national and state exercises to help with planning for the risk of infectious disease outbreaks while also working with the Indiana State Board of Animal Health to be prepared to protect and support our animal industries."
Dr. Hendrix is board-certified by the American College of Veterinary Microbiologists (virology, immunology, and bacteriology and mycology). She earned her DVM degree at Auburn University and her PhD at the Washington State University College of Veterinary Medicine before joining the Purdue faculty in 2013.
The Indiana Animal Disease Diagnostic Laboratory serves as a professional resource for veterinarians and animal owners by providing comprehensive diagnostic testing to preserve and protect animal and human health in the state of Indiana and beyond. In addition to supporting the teaching programs of the College of Veterinary Medicine, the ADDL is fully accredited by the American Association of Veterinary Laboratory Diagnosticians (AAVLD) and is a member of the USDA National Animal Health Laboratory Network (NAHLN) and the FDA Food Emergency Response Network (FERN).
Writer(s): Lauren Bruce | pvmnews@purdue.edu