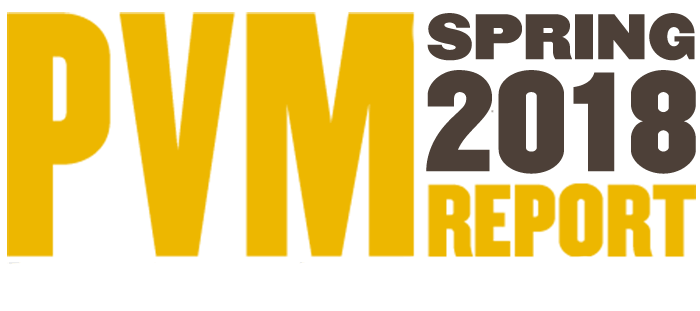 Surgical Equipment Donation Enhances Learning for Purdue Veterinary Students
Tuesday, April 24, 2018
Thanks to a connection between Purdue Veterinary Medicine's Veterinary Teaching Hospital (VTH) and an orthopedic surgeon at Logansport Memorial Hospital in Logansport, Ind., third-year Purdue veterinary students now have more opportunities to learn first-hand about using electrosurgical equipment in surgery.  The Purdue University College of Veterinary Medicine recently took possession of several electrosurgical units that were donated by the Logansport Memorial Hospital.
The story dates back to January 2017, when Dr. James Davis brought his dog Storm, a sweet 12-year-old Labrador Retriever, to the VTH for treatment of laryngeal paralysis.  That's when he met Dr. Sarah Malek, PVM assistant professor of small animal surgery.  Dr. Malek performed the surgical procedure to correct the problem and Storm recovered successfully.  During the course of the treatment and the visits to the VTH, Dr. Davis became interested in the correlation between veterinary orthopedic surgery and the work he does as a human orthopedic surgeon at Logansport Memorial Hospital.
Dr. Malek said over time, the connection between Dr. Davis and the Purdue University College of Veterinary Medicine has grown, given Dr. Davis' interest and experience in training surgery residents in the past.  "As both an orthopedic surgeon and a true animal lover, Dr. Davis has a genuine interest in our college's educational programs," said Dr. Malek.  "He and I are currently working on creating learning opportunities for our surgery residents to be able to observe orthopedic surgeries in a human hospital setting in conjunction with their training at Purdue in small animal orthopedic surgery."
Dr. Davis' interest in the College's teaching programs also recently resulted in donation of a large batch of bandaging and casting materials that will be used for the third-year veterinary students to learn and practice bandaging and casting skills in the small animal surgery laboratories. In addition, he made possible another contribution to the College when he offered the donation of electrosurgical units that were in excellent condition, but no longer needed at Logansport Memorial.  "The Logansport hospital was replacing the units with new models, and that's when Dr. Davis asked if I would have any use for the units in our labs," Dr. Malek explained.  "I had mentioned during our past conversations how we are always looking for a way to complete our collection of electrosurgical units in the surgery laboratories where our students can get hands-on experience using this technology."
Thanks to Dr. Davis facilitating the transportation in early January, a total of six units were delivered and are now operational in the Junior Surgery lab.  Dr. Malek said the lab already had a number of electrosurgical units, but more were needed to meet the demand, given the number of student groups that operate during the labs, and in the past cost had been a limiting factor in trying to add more units.  Compatible with the hand pieces already being used at Purdue, the newly donated units are utilized in the Junior Surgery Lab as the students perform spay and neuter surgeries free of charge for shelter dogs and cats that need the procedures in order to be successfully put up for adoption.
"Electrosurgery is an essential part of cutting tissue, controlling and preventing bleeding during procedures in both human and animal surgeries," Dr. Malek explained.  "It's important for our students to have exposure to this equipment as over time the technology and equipment have become very user-friendly, safe for patients and cost effective for even non-referral practices.  By having more opportunities to become familiar and experienced with this tool, our students will be better-prepared to enter veterinary practice."
Dr. Malek also said that in the VTH, students participating in clinical rotations have only limited opportunities to use the electrosurgical units on their own.  "We so appreciate Dr. Davis' thoughtfulness and generosity in making this donation possible and furthering the learning opportunities for our students at Purdue."
Writer(s): Kevin Doerr | pvmnews@purdue.edu