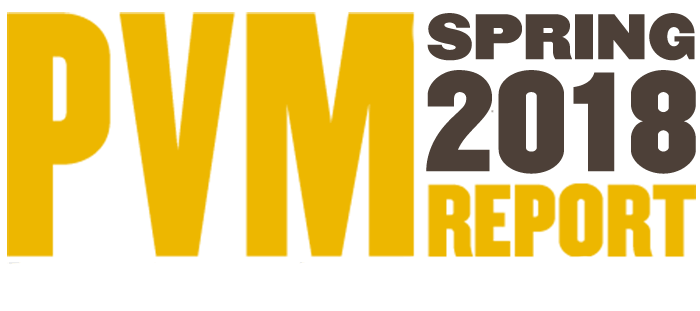 Dr. Kathleen Salisbury Named Purdue 150th Anniversary Professor
Tuesday, April 24, 2018
Purdue Veterinary Medicine Associate Dean for Academic Affairs and Professor of Small Animal Surgery S. Kathleen Salisbury has been named a 150th Anniversary Professor by the Office of the Provost to recognize her excellence in teaching at Purdue. She is one of ten faculty who are being named as inaugural 150th Anniversary Professors to coincide with the upcoming 150th anniversary of Purdue in 2019.
Dr. Salisbury has been recognized for developing national and international veterinary curricula and specialist training, and has been involved in every major curriculum revision in the College of Veterinary Medicine. She has won 18 college teaching awards over the span of her career including Purdue Veterinary Medicine's Career Teaching Award, Alumni Outstanding Teaching Award and Weedon Faculty Recognition Award. She also received the national Carl J. Norden-Pfizer Distinguished Teacher Award. Dr. Salisbury is a member of Purdue's Book of Great Teachers, a charter member of the Teaching Academy, and an Honored Mentor for the American College of Veterinary Surgeons Foundation.
Dr. Catharine Scott-Moncrieff, head of PVM's Department of Veterinary Clinical Sciences, said of Dr. Salisbury, "Her one all-encompassing passion has been the art and science of teaching and learning." The 150th Anniversary Professors were selected by a committee of 13 senior faculty who are distinguished and named professors, winners of the Murphy Award, and members of the Teaching Academy. "These newly named professorships bring great distinction to the faculty who have earned the title and shine a bright light on the importance of teaching at Purdue," said Provost and Executive Vice president for Academic Affairs and Diversity Jay Akridge.
The principal criteria for selection as a 150th Anniversary Professor include:
development or transformation of courses and/or curricula;
receipt of Purdue teaching awards at the department/school, college, and university level; and,
history of outstanding teaching evaluations from faculty peers, students, and/or alumni.
Other considerations include mentoring and contributing to the academic, career and personal development of students within and outside the classroom, as evidenced by one or more the following:
history of outstanding mentoring evaluations from faculty peers, students, or alumni;
receipt of unit, college or university awards for student mentoring; and,
sustained involvement as an advisor or mentor to student organizations (e.g., academic clubs, university clubs, club sports, student initiatives).
The inaugural 150th Anniversary Professorships will be funded by the Provost's Office until donors are found to endow these named professorships. Faculty who receive the new designation will receive an annual discretionary allocation of $25,000.
Writer(s): Kevin Doerr | pvmnews@purdue.edu