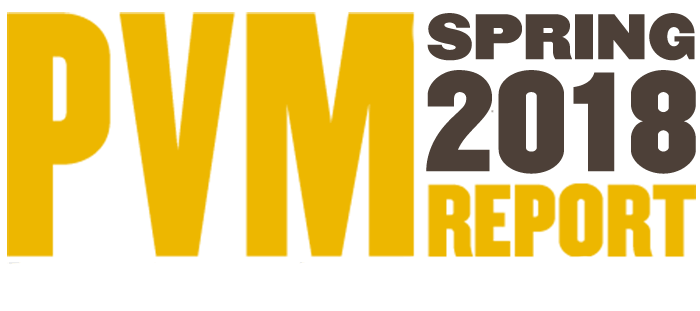 International Cancer Conference Invitation Yields Unique Experience for PVM Graduate Student in Rwanda
Tuesday, April 24, 2018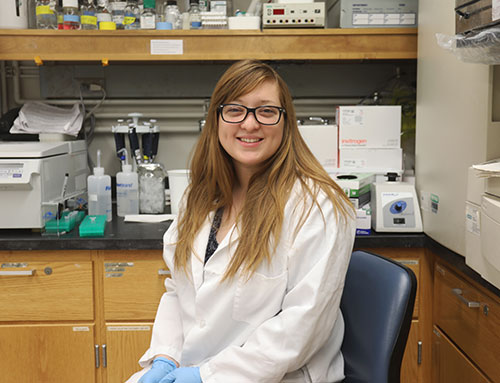 An invitation to speak at AORTIC's 11th International Conference on Cancer in Africa (AORTIC 2017) provided a Purdue Veterinary Medicine graduate student with a chance to give a research presentation and receive an amazing cross-cultural learning opportunity.  Odalys Torres-Luquis is a 2nd year graduate student in the laboratory of Dr. Sulma Mohammed, associate professor of cancer biology in the Department of Comparative Pathobiology.  Odalys was invited to speak at the AORTIC conference in Kigali, Rwanda November 7-11, and shared a report afterward about her unique experience as a meeting attendee.
African cancer care workers formed the African Organisation for Research and Training in Cancer (AORTIC) in 1983, for the purpose of promoting cancer control in Africa.  AORTIC's key objectives include furthering research relating to cancers that are prevalent in Africa and facilitating and supporting training initiatives in oncology for healthcare workers. Their research and training covers such issues as: national cancer control programs; establishing, advocating and training for cancer registration across the continent; and strengthening health care delivery systems, in line with African Union policy. AORTIC strives to unite the African continent in achieving its goal of a cancer-free Africa and seeks to make a positive impact throughout the region through collaboration with health ministries and global cancer organizations.
As Odalys reflected on her trip, she warmly recalled experiencing the friendly ambiance and strong community that Kigali possesses. The vast majority of attendees were health professionals and well-known cancer researchers. Odalys felt honored to be invited to such a prestigious conference as a graduate student.
After presenting her research data, Odalys was able to tour the Breast Cancer Treatment Clinic as it neared completion. She also was given the opportunity to participate in a "This is Africa" tour where she learned a few Kinyarwanda words, spoke with locals and visited the library, among other fun activities.
"I am forever grateful for this wonderful experience, having the opportunity to visit a new place, attend the AORTIC 2017 Conference, and be invited to speak about my research entitled, 'Lymph circulating tumor cells and their lymph microenvironment'," Odalys said.  "This is an experience that I will never forget. I learned so much in a very short time, and met new people from many countries, backgrounds and disciplines. This international experience has already started to change my professional life for the better."
Writer(s): Helen Thimlar, PVM Communications Intern | pvmnews@purdue.edu