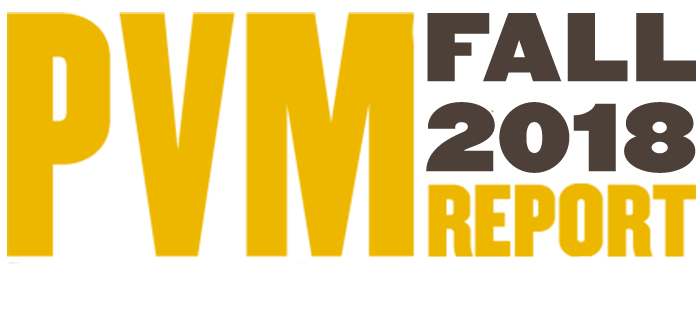 First Boiler Vet Camp Alumna Graduates from Purdue Veterinary Medicine
Wednesday, August 15, 2018
In May 2018, the Purdue University College of Veterinary Medicine achieved a unique milestone when a member of the Class of 2018 became the first former Boiler Vet Camp (BVC) participant to earn her DVM degree! Dr. Cate Osterman now works as a mixed animal veterinarian at Stone Ridge Equine Care and Stone Ridge Animal Care in Evansville, Ind.
Dr. Osterman said she dreamed of becoming a veterinarian from a young age. Boiler Vet Camp helped shape her future by allowing her to experience what, exactly, it takes to become a veterinarian. "From my first day of camp to returning as a camp counselor years later, the hands-on experience of BVC was influential and valuable to achieving my DVM," Dr. Osterman said. Her favorite memory of BVC was meeting her camp dog, Baylee, and seeing the dog's progress throughout the week of camp. From a much-needed bath, to heeding the training and behavior lessons she learned during camp, Baylee went from a wild shelter pup to an adopted well-mannered pooch. With the help of Baylee, Dr. Osterman learned how to do a physical exam, a task she now completes multiple times every day at work.
BVC also helped prepare Dr. Osterman for college by making her familiar with Purdue's campus and introducing her to life in the residence halls. During the camp, she was informed about what college courses are required for application to veterinary school and was able to ask an admission committee member questions directly.  "I decided to complete my undergraduate degree at Purdue University and when I began my classes I was well familiar with the campus," Dr. Osterman recalled.
BVC allows students to experience different aspects of veterinary medicine and see what it takes to become a veterinarian or veterinarian technician. Dr. Osterman became familiar with the Veterinary Teaching Hospital and worked directly with faculty and professors as part of her BVC experience. She also was introduced to parasitology, surgery, anesthesia, behavior, and many other topics that would later be the focus of her studies in the DVM curriculum. "I love that BVC has continued to make a positive impact. BVC helped prepare me for veterinary school and I would not trade the experience for anything. I was fortunate enough to experience BVC as both a camper and counselor and I highly encourage any students thinking about a career in veterinary medicine to apply for Boiler Vet Camp," recommended Dr. Osterman.
Writer(s): Rachel Nellett, PVM Communications Intern | pvmnews@purdue.edu