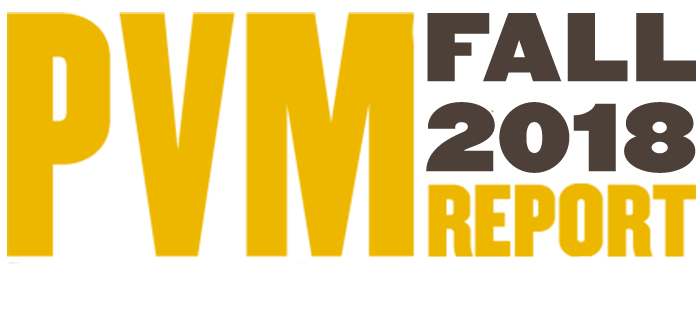 Biosecurity in Ukrainian Swine Production is Focus of USDA-FAS Grant Awarded to PVM Faculty
Wednesday, August 15, 2018
African Swine Fever (ASF) is a disease of swine with many outbreaks recorded across Eastern Europe over the last decade. Though it is not yet in the United States, the United States Department of Agriculture (USDA) Foreign Agriculture Service (FAS) has awarded a generous grant to a team of Purdue Veterinary Medicine faculty members. Dr. Roman Pogranichniy, associate professor of virology in the Department of Comparative Pathobiology, and Dr. Darryl Ragland, associate professor of food animal production medicine in the Department of Veterinary Clinical Sciences, will use the funds to study the virus and propose methods to improve biosecurity measures across Ukraine, one of the areas in the region that is most vulnerable to the virus today.
In May 2018, Drs. Pogranichniy and Ragland traveled to Ukraine with a team of researchers, including representatives from the USDA-FAS and the Association of Ukrainian Pig Breeders (AUPB), and visited nine production farms and three packing plants to evaluate biosecurity and entertain questions from pork producers and veterinarians. Gaps in biosecurity were discovered by auditing farms and discussions with producers across the region.
"There is no vaccination and there is no treatment for ASF, so when a country reports a first case of ASF, trade stops," said Dr. Pogranichniy. "This disease has serious implications for swine producers across the continent, so preventing the spread of ASF into Ukraine is critical for the whole pig production industry in Europe."
Clinical signs of African Swine Fever include fever and evidence of internal bleeding. Necropsies reveal lesions and swelling throughout the body on internal organs. According to Dr. Pogranichniy, despite this being a known disease in the industry, it has spread through wild boars, ticks, and contaminated meat.
Believed to have originated in East Africa in wild hogs in the early 1900s, African Swine Fever eventually spread to Portugal and Spain in the 1950s, with outbreaks in France, Belgium, and other countries during the 1980s. About 2007, outbreaks began in Eastern Europe and Russia, which led to concerns that, with increasing globalization, the virus would continue to spread geographically and have devastating effects on the swine industry worldwide.
"We live in a global society," said Dr. Ragland, who also serves as section chief of the Veterinary Teaching Hospital's Swine Ambulatory Service, which offers production and health consultations on disease management across Indiana. "What affects herds in one place will eventually affect herds elsewhere unless you design interventions to control it. This research was designed to help educate Ukrainian farmers on how to overcome those gaps."
With this phase of the project completed, Drs. Pogranichniy and Ragland are preparing for next steps. First, they will train a Ukrainian professional on biosecurity on swine farms to be a leading expert on swine production and disease management. They also will develop workshops for producers and veterinarians on effective ASF biosecurity in Kyiv and Kharkiv, Ukraine, respectively. Additionally, they will continue developing an established network of veterinarians and local officials to increase visibility of the issues and address the knowledge gaps that lead to outbreaks.
This research project has produced some surprising outcomes. Dr. Ragland, for example, discovered a love for borscht. But beets aside, the researchers also realized how some of the findings they made in Ukraine can inform best practices for swine production in the United States. Ukraine has managed some bacterial diseases in a way that has resulted in comparatively less antibiotic use in their swine herds, for example. Underlining the whole project is the understanding that increased biosecurity has implications for the swine industry's approach to disease control throughout Eastern Europe.
"In a perfect world, Ukraine would become virus-free in as short a period as possible. But we know that's difficult," said Dr. Ragland. "More realistically, we expect to increase the level of understanding about what they need to do to keep the virus out of herds and to help control ASF transmission across the globe."
Writer(s): Lauren Bruce | pvmnews@purdue.edu