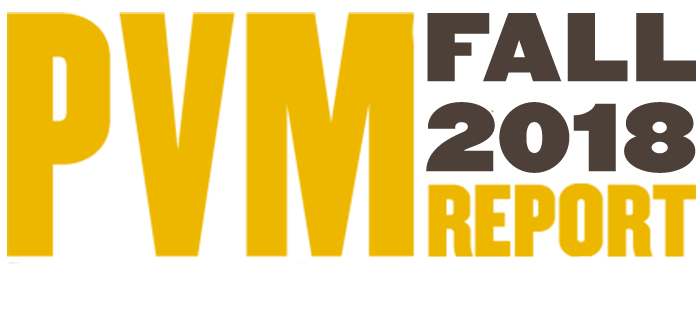 "Compassion Fur Paws" Offers New Way to Honor Veterinary Caregivers
Wednesday, August 15, 2018
The Purdue University College of Veterinary Medicine is introducing a new way for pet owners to recognize the compassionate care of any and all veterinary team members who look after the well-being of their animal companions.  "Compassion Fur Paws" is the name of a new interactive program that allows clients to honor specific individuals within any veterinary practice, from primary care clinics to specialty hospitals, through easy-to-make online donations to the Purdue University College of Veterinary Medicine.  The program makes it possible for clients to name the individual they wish to honor; compose a thoughtful message to that person and select the greeting card that will be used to convey that message along with an acknowledgement of excellent service from Purdue Veterinary Medicine Dean Willie Reed; and designate a gift of any amount to the purpose of their choice, among any of the College's charitable gift funds.
"This is a new and inclusive style of a grateful client program with several key features," explained Tanya Finkbiner, PVM senior director of development.  First and foremost, clients may recognize any member of their veterinary medical team for excellent service.  "From the warm and understanding voice that answers the phone, to the veterinary nurse who lovingly administers a blood draw, to the veterinarian who performs a life-saving surgery, all are crucial elements in veterinary care," Tanya said.  "And now any of those aspects can be recognized specifically through this program."
Secondly, the benefits of the Compassion Fur Paws, Grateful Client Program are available to veterinary practices across the country that are run by and/or employ Purdue Veterinary Medicine alumni.  "Whether our alumni work at the Purdue Veterinary Teaching Hospital here in our College, own a clinic in Pennsylvania, or practice in a specialty hospital in California, this program functions as a network linking clinics and clients all over the United States," Tanya explained.  Also, instead of producing brochures about the program, which would add clutter to clinic reception desks, the program provides an elegant and informational 16" x 24" canvas to participating clinics, suitable for displaying in waiting areas and/or exam rooms.  These canvases are free to alumni who are willing to hang them in their practices.  Simply email Cassandra Clore, PVM manager of development operations and donor relations, at cbclore@prf.org to request one (or more), which will be shipped to the clinic.
A third key element of Compassion Fur Paws is that the donors can provide a personal touch in thanking specific veterinary team members by providing wording for the acknowledgment cards, while also choosing where they want to designate their honorary donations.  "The donor is able to select the card design and customize the main message to be sent to the honoree," Tanya explained.  "This allows a much more personalized experience for both the donor and the honoree."  The donors also have the opportunity to select the specific funds they wish to support at the College.
Tanya emphasized that hanging a free Compassion Fur Paws canvas is an excellent way for alumni to engage with their alma mater.  Presently there are two designs of the canvas available.  "We anticipate more canvas designs to come, featuring a variety of animals," Tanya said.  "Our goal is to continue to spread the word about Purdue Veterinary Medicine throughout the nation and strengthen our network of support.  To our alumni, we ask that you please consider hanging this free canvas within your clinics.  Please contact us today!"
Click here to learn more about this Grateful Client Program. Clinics should contact Cassandra at cbclore@prf.org or 765-464-6304 to receive a Compassion Fur Paws canvas.
Writer(s): Kevin Doerr | pvmnews@purdue.edu