Veterinary Hospital Presses on to Continue Treating Indiana's Animals
Wednesday, June 17, 2020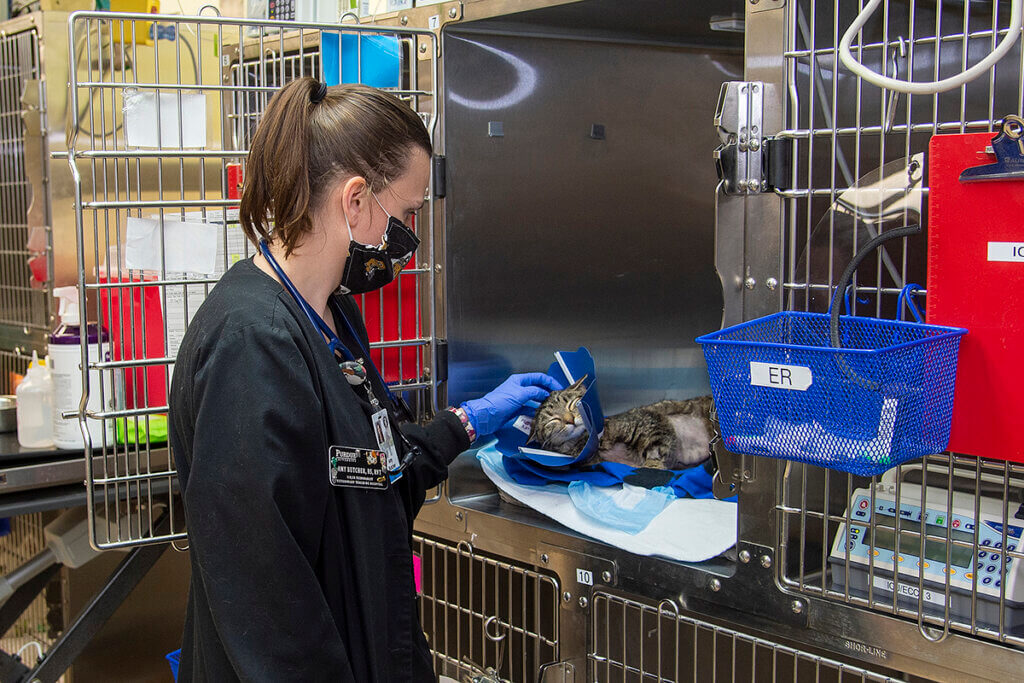 Even while adapting to the day-to-day challenges of the COVID-19 pandemic, protecting the health of animals – and the people that take care of them – across the Hoosier state continues to be a priority for Purdue University's Veterinary Hospital.
"Animals play such an important role in our lives," said Dr. Ellen Lowery, director of the Veterinary Hospital. "Our focus from the beginning of this situation was to continue providing exceptional client care and protecting the animals they care for."
Currently, the hospital is accepting emergency and urgent cases, as well as preventive and elective procedures as supplies of personal protective equipment and hospital staffing supports. Dr. Lowery emphasized that staffing and supplies are carefully monitored and scheduling adjustments made to ensure appropriate patient care.
The hospital is continuing to restrict access to its small and large animal hospital reception areas and provides car-side drop-off and pick-up to help protect both animal owners and hospital staff. When a client arrives for an appointment at either hospital, they are instructed to call the appropriate reception area to let hospital staff know that they are in the parking lot. A staff member will then come outside to meet them and receive the patient. The client will be updated through text messaging, phone calls, or email as the animal is being treated.
"We understand that this is an extremely stressful time for the client and the patient," Dr. Lowery said. "We work closely with the client to reassure them that their animal is in the best possible care, and we keep them informed during the entire process."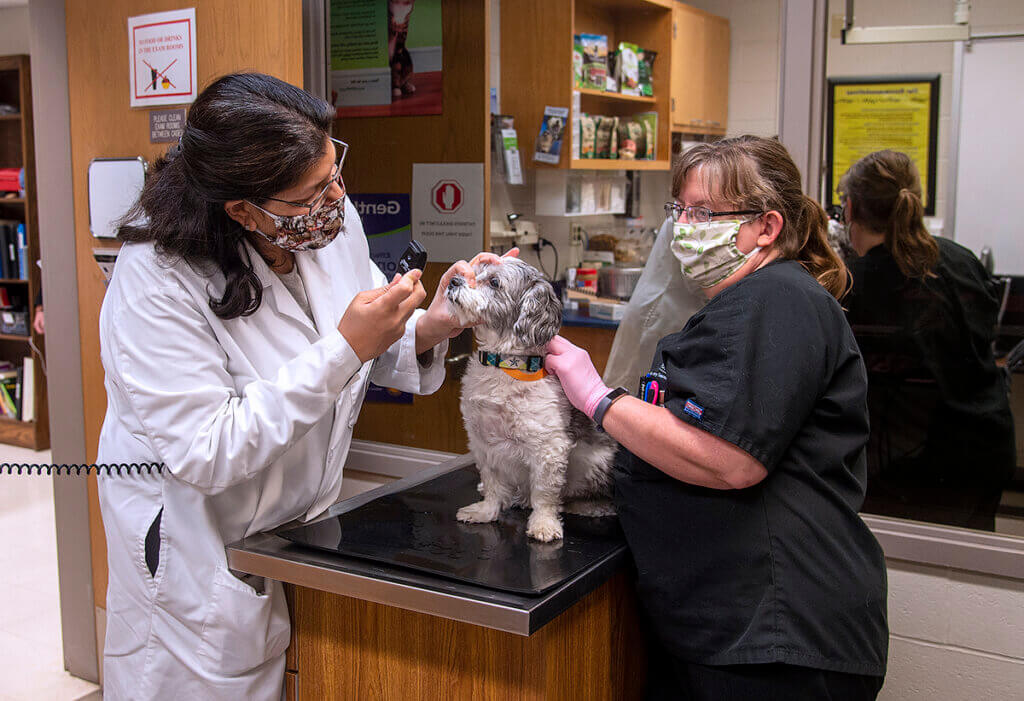 Dr. Lowery anticipates that processes will continue to evolve along with Governor Holcomb's Back on Track plan for Indiana. Social distancing, the use of face masks, and other sanitation measures will continue to be a critical component of health protection for clients and the hospital team. "We're working closely with the state to do our part to continue flattening the curve as we work through this pandemic together," Dr. Lowery said.
A video and up-to-date guidelines are available on the hospital's website.
"Whether it's a pet or the farm animal population, animals are so important to the overall health of our world," Dr. Lowery said. "We want to be able to provide that necessary and, at times, critical care. I'm thankful for every person who is coming here to work to make sure that the hospital stays functional and that we can do what we are called to do, which is take the best possible care of our clients and their animals."
Writer(s): Abbey Nickel | pvmnews@purdue.edu