Driven to Lead, Purdue Veterinary Nurse Takes Reins as NAVC President at Onset of Pandemic
Tuesday, June 16, 2020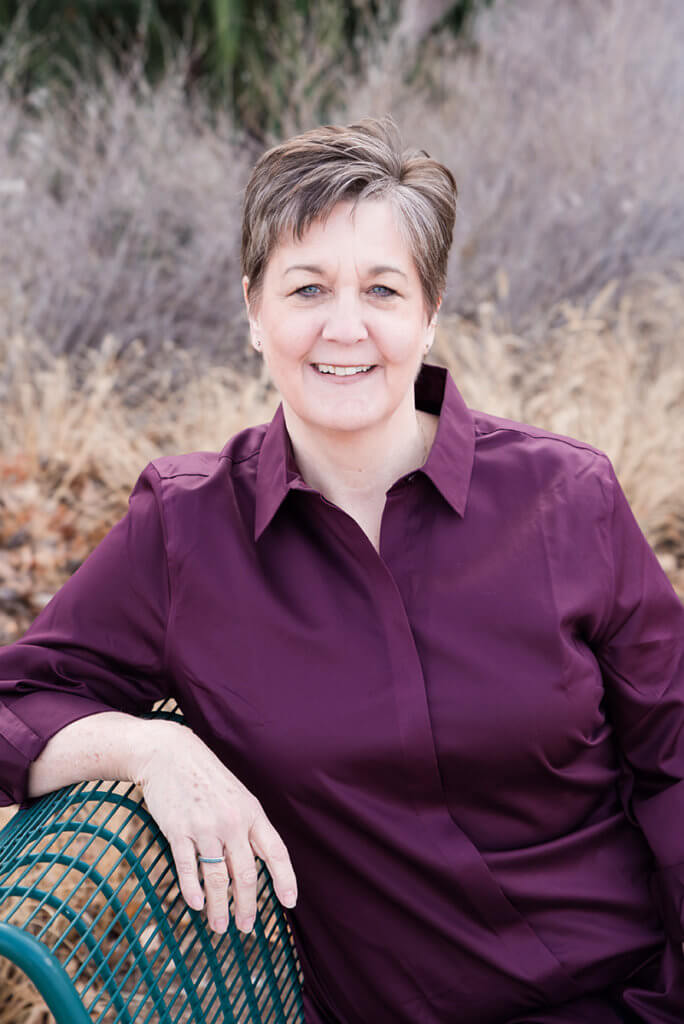 At the beginning of the year, Paige Allen, MS, RVT, assistant director of academic advising and recruiting for the Purdue Veterinary Nursing Program, knew she was embarking on an exciting challenge. Effective January 21, she stepped into the role of president of the Board of Directors for the North American Veterinary Community (NAVC), one of the world's largest nonprofits providing continuing education for veterinary professionals. The leadership transition occurred during the NAVC's biggest event of the year, the Veterinary Meeting & Expo (VMX) in Orlando, Fla. What Paige didn't know is that just days into her tenure, a novel coronavirus would quickly spread across countries and continents, creating a global pandemic.
As schools and colleges switched to virtual learning, students left campuses, events large and small were cancelled, and social distancing became a new byword, the thought of a huge continuing education convention attended by thousands of people suddenly seemed like an alien concept. And there was Paige, serving as the new president of an organization best known for its success in annually staging an iconic national veterinary convention.
A member of the board for the past five years, Paige acknowledged it's certainly a challenging time. "I'm very proud of the leadership role NAVC has taken during this pandemic," Paige said when asked how the organization is responding. "The board really functions as a unit and I could not function without their support. The staff is amazing and it is because of them that the NAVC has been uniquely prepared to adapt and provide alternatives to continuing education outside of the traditional conference environment."
Fortuitously, as a result of a move approved by the board just before and unrelated to COVID-19, Paige said the NAVC launched a breakthrough virtual platform at the VMX 2020 conference. "VMX Virtual is a game-changer, utilizing advanced gamification and simulation technology to create a 3D, immersive and interactive virtual trade show experience that recreates the experience of being at a live event," Paige said. "When we launched VMX Virtual, we envisioned it as a nice addition to being at our live conference. We now see it as a strategic necessity to be able to offer our conference attendees and sponsors the opportunity to attend VMX virtually, in person, or both."
"We feel very fortunate that we already have VMX Virtual in place in the midst of the pandemic so we can meet the varying needs of our veterinary community – those who wish to attend our conference in-person, those who wish only to attend virtually, and those who may seek a combination of both in-person and virtual,"  Paige explained.  "We have also been offering free CE classes and certifications through NAVC's online learning platform, VetFolio, and our certifications program."
Looking ahead to VMX 2021, Paige said NAVC's leadership team has been tracking how other major conferences and trade shows are reacting to or impacted by this pandemic to gauge how attendance and/or travel bans may affect the event. "While we cannot predict the overall impact COVID-19 will have on VMX, we know that we need to adapt and make changes today in order to deliver the best VMX we can in January. We are deeply committed to hosting an exemplary VMX 2021 and NAVC is exploring some exciting and innovative plans we look forward to sharing with our community soon."
When she assumed the office of board president, Paige became only the second veterinary technician to serve in that role. As a veterinary nurse, she had a wealth of experience and expertise that helped her size-up the situation as the global pandemic unfolded and circumstances changed overnight. "In some ways, the situation is a lot like triaging an emergency patient," Paige said. "All team members know their roles, we identify priorities, and do all we can to help the patient. I can't emphasize enough how amazing the NAVC team is in normal times and how they have stepped it up to another level during these challenging times. I am so proud of them."
Paige said it is a great honor to follow in the footsteps of the first veterinary technician to serve as NAVC president, Lynne Johnson-Harris, RVT. "NAVC has been a great supporter of veterinary technicians and was one of the first national organizations to have a veterinary technician as its board president."
Paige and her predecessor both exemplify the leadership capabilities of veterinary nurses. "Veterinary nurses have the ability to be leaders in so many ways," Paige emphasized. "I am doing things as the president of NAVC that I never thought I would do or understand. I am reading and understanding financial statements, discussing business opportunities, and participating in decisions that involve millions of dollars. I think that often veterinary nursing students do not always see their own potential. I hope that my role can inspire others to step out of their comfort zone and be all they can really be," Paige said.
Paige received her associate's degree in veterinary technology from National College, her bachelor's from Indiana Wesleyan University, and her master's degree in educational technology at Purdue University. Along with her administrative duties in the College of Veterinary Medicine, Paige also works in the Veterinary Nursing teaching laboratories, focusing on large animals and anesthesia.
In addition to serving as a long-time Purdue Veterinary Medicine staff member, Paige has a significant record of involvement in veterinary technician organizations. An active member of the National Association of Veterinary Technicians in America (NAVTA), she has served as chairperson of the Nomination and Election Committee, the New Member Committee, the Information Committee, and was a NAVTA Indiana State Representative. She also is a past president of the Indiana Veterinary Technicians Association (IVTA), and an active member of the Association of Veterinary Technician Educators (AVTE).
Paige is quick to express her gratitude to her mentors at the college who have supported and guided her along the way, in particular mentioning the late Professor Emeritus Harold Amstutz, DVM; Harry Latshaw, MS, RVT; former Purdue Veterinary Hospital Director Richard Goebel, DVM; Jamie Schoenbeck Walsh, RVT; and Professor Emeritus and current interim director of the Purdue Veterinary Nursing Program Robert (Pete) Bill, DVM. "I also could not have done this without the support of Dean Willie Reed, the Associate Dean for Academic Affairs, Dr. Kathy Salisbury, as well as previous Veterinary Nursing Program Directors Tina Tran, DVM, and Bianca Zenor, DVM. There are so many other amazing people that help me in the Veterinary Nursing Program office when I am not there due to NAVC duties."
Listen to Paige for a few minutes as she describes all that is being done by the NAVC in response to the pandemic, and you sense not frustration and angst, but a settled confidence and positive outlook for the future. She has no trouble listing a number of approaches the NAVC is using to deliver services in the midst of the pandemic. Paige said the NAVC has always been innovative and will come out on the other side of the pandemic stronger and with new ideas. "Personally, leading in this time has reinforced the importance of teamwork, leveraging strengths, and turning weaknesses into opportunities for growth. I am truly humbled to be a part of this amazing organization and the team that does the heavy lifting."
Writer(s): Kevin Doerr | pvmnews@purdue.edu