Purdue VOICE Chapter Receives 2019 Programming Excellence Award
Tuesday, June 16, 2020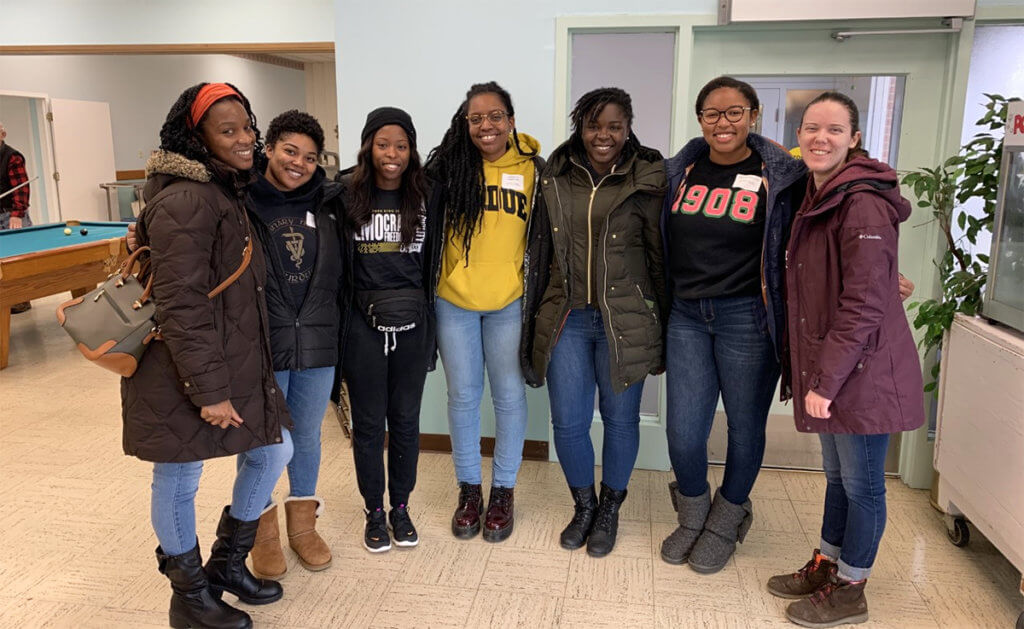 For the second year in a row, Purdue's Chapter of VOICE (Veterinarians as One Inclusive Community for Excellence) has won the organization's National Programming Excellence Award. The national VOICE organization presents awards every year to chapters across the United States who they feel have met and exceeded certain criteria.
The Programming Excellence Award is given to a chapter that has demonstrated outstanding leadership, creativity, and initiative in regard to building diversity and maintaining the goals and ideals of VOICE. It recognizes the Purdue chapter's efforts to exceed the national VOICE requirements for programming in terms of quality and quantity. Announced in April 2020, the award is reflective of the chapter's programming for 2019.
"I am very excited about VOICE Purdue winning this award for the second year in a row," said President Maya Patterson, of the DVM Class of 2023. "To me, it means that my executive board and I have continued to put together impactful and quality events that extend beyond the students of Purdue Veterinary Medicine."
Maya also mentioned that representatives from VOICE at other schools had contacted the Purdue Chapter because they "… wanted more information on the events we held so they could look into hosting their own version at their schools."
Dr. Latonia Craig, assistant dean for inclusive excellence, said the award is a great reflection on the VOICE Purdue chapter. "As the academic advisor for VOICE, I've had the privilege of working with the 2019 and 2020 members of VOICE, and it has been a pleasure to see this organization grow and more importantly, it has been rewarding to work with them on developing programs that help move the needle towards inclusive excellence," said Dr. Craig. "VOICE is a significant contributor to the DEI (Diversity, Equity and Inclusion) efforts at PVM."
With this achievement, the chapter has reached yet another milestone in the persistent pursuit of increased awareness, respect, and sensitivity related to valuing the differences among all individuals and communities in the field of veterinary medicine.
Writer(s): Maya Sanaba, PVM Communications Intern | pvmnews@purdue.edu