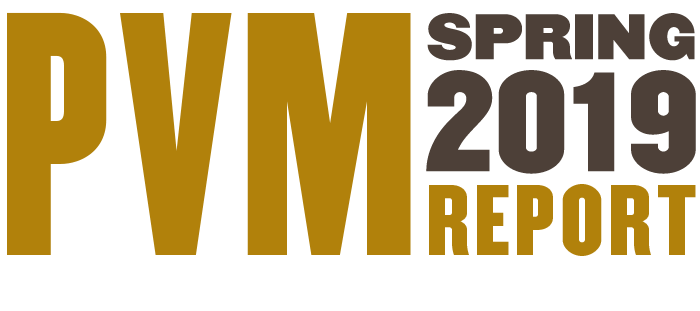 WVC Conference Honors Two Purdue Veterinary Nurses
Friday, May 3, 2019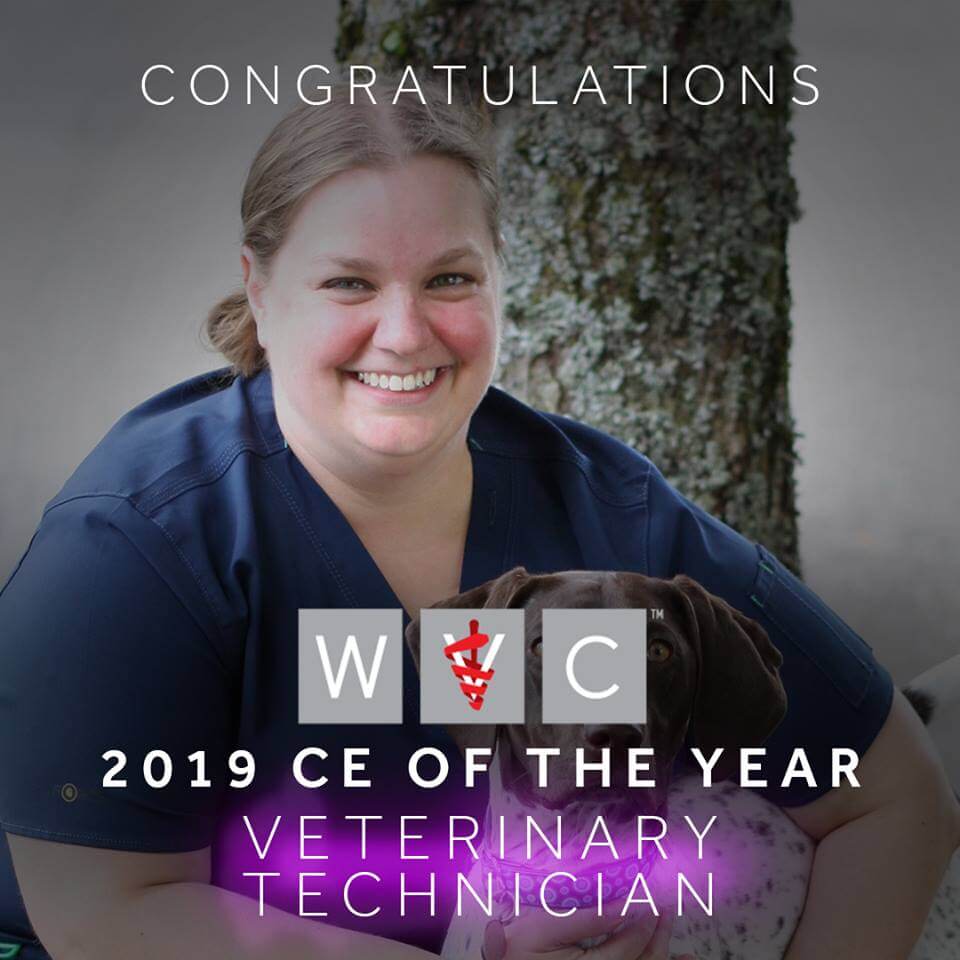 The 2019 WVC Conference in Las Vegas, Nev., recognized two of Purdue Veterinary Medicine's own veterinary nurses. Small Animal Hospital Veterinary Nursing Manager Megan Brashear, CVT, VTS (ECC), was named as one of the 2019 WVC Continuing Educators of the Year. Rehabilitation Technician, Jessica Bowditch, RVT, CCRP, won Best Presentation for a case report that she gave during the conference. The WVC Conference is an annual event that draws over 15,000 attendees and provides an opportunity for veterinary professionals to network, improve their practice, and stay up to date on new technologies.
Megan, who has 18 years of experience in emergency and critical care and technician/team management and training, was selected as the WVC Veterinary Technician Educator of the Year. Each year, conference attendees choose the presenters who they feel are superior in their ability to deliver information with insight, accuracy, depth, and openness. Megan is one of eight instructors recognized for making a lasting impression and impact at the 2019 WVC Annual Conference. The WVC praised Megan and the other Continuing Educators of the Year for taking the lead role in furthering veterinary education and for providing exceptional and inspiring instruction for the conference's scientific education courses and practice management sessions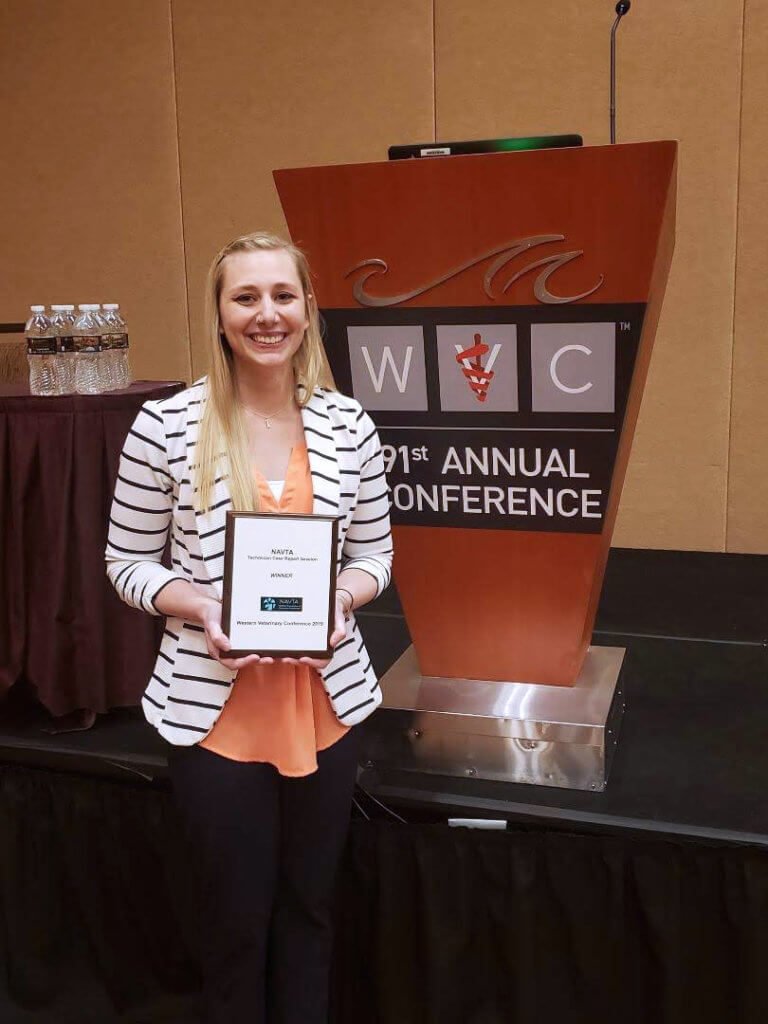 Jessica was one of six participants in the National Association of Veterinary Technicians in America (NAVTA) Technician Case Report session held February 20. Her presentation focused on the case of a police K9 officer named "Sheriff Bruno," who came to the Physical Rehabilitation service in 2016, following a bilateral femoral head and neck osteotomy performed by the Hospital's Small Animal Orthopedic Surgery team.  At the time, Bruno was a three-year-old American Bulldog that worked for the Lake County, Ind. Police Department as a comfort K9, meaning he would attend funerals and fundraisers supporting police, military officers, and their families around the country.  In her presentation, entitled "Sheriff Bruno Receives Bilateral Comfort," Jessica described Bruno's journey through rehabilitation after his surgeries.  The NAVTA Technician Case Report session gives veterinary technicians the opportunity to submit and present their own cases at the WVC Conference and gain valuable experience in public speaking and making presentations to large groups.
Writer(s): Kevin Doerr | pvmnews@purdue.edu