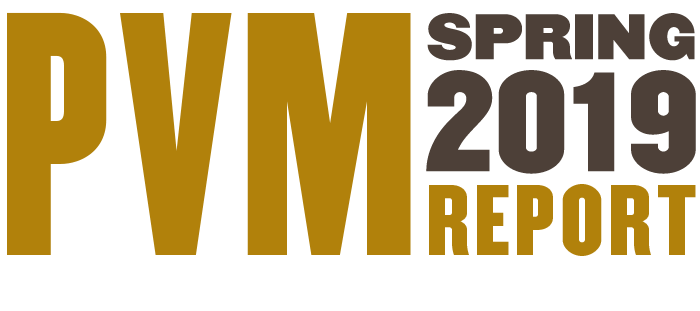 One Love, One Health
Friday, May 3, 2019
Anonymous gift to Purdue Veterinary Medicine enhances possibilities for translational breakthroughs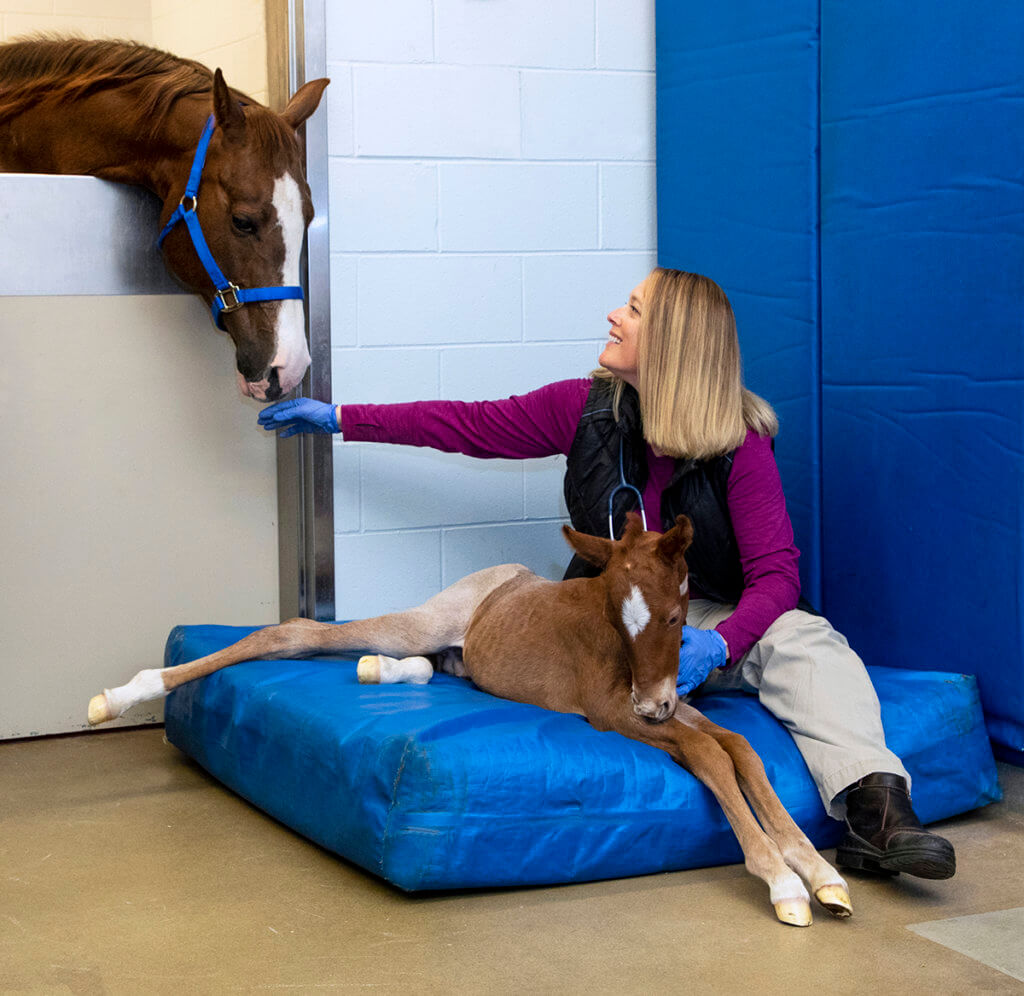 Thanks to a $3 million gift to the College of Veterinary Medicine from an anonymous donor, Purdue researchers will make headway in the fight against diseases that affect both animals and people. With the largest single donation to the College, the gentleman's kindness furthers the mission of a veterinary "One Health" philosophy linking the animal world with humanity and the environment.
The man and his wife, who had several cats but no children, were long-time supporters of Priority 4 Paws, the College's mobile surgery unit that performs spay and neuter procedures for shelter animals awaiting adoption. Then he ran across a story about a Purdue Veterinary Medicine research project and learned more about the translational medicine research related to the treatment of sepsis, even as his wife was dying from such a disease. Their shared legacy, even though unnamed, will undoubtedly save lives.
Susceptible to Sepsis
Dr. Sandra Taylor, associate professor of large animal medicine, studies the effects of sepsis in horses. A worldwide common cause of illness and death in humans and animals, sepsis, she says, is defined as "an exaggerated and overwhelming inflammatory response to infection."
Most often, it's a bacterial infection. In fact, that's the case about 95% of the time. "The challenge is knocking down the inflammatory response that's gone into overdrive," Dr. Taylor says. "The body overshoots when responding to infection."
In most cases, antimicrobial drugs, such as antibiotics, can effectively resolve an infection. But widespread inflammation could be severe enough to stop a heart from beating, or a lung from breathing. "The overwhelming inflammation is the problem," Dr. Taylor says. "Right now, we don't have a good treatment for that."
Horses are particularly susceptible to sepsis. In adult horses, sepsis can accompany severe cases of pneumonia, colitis, or uterine infection. If colostrum, or the mother's first milk, is not ingested within hours of birth, a newborn foal could be subject to sepsis, as well. Full of protective antibodies that help stop ingested bacteria from entering the blood stream, colostrum acts as a natural antimicrobial.
Dr. Taylor is currently testing various treatment options for sepsis in horses, including non-steroidal anti-inflammatory drugs, vitamin cocktails, and stem cells. These investigations could translate to humans.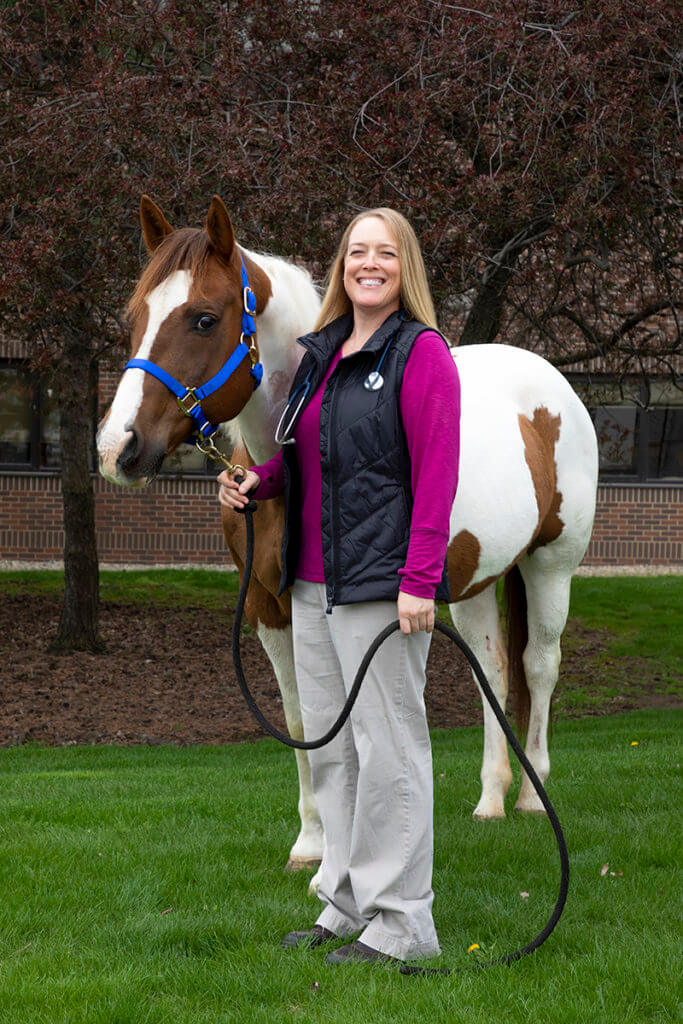 "Animal models for studying human disease are critical for advancing medical knowledge," Dr. Taylor says. "Most breakthroughs in the medical field are due, at least in part, to what was learned from animals in a research setting. The idea of translating what we learn in animals to humans is critical."
As he learned more about the specifics of Dr. Taylor's research in particular, with all its potential applicability to human cases, the donor felt motivated to make a $3 million difference. Tanya Finkbiner, chief development officer for the College of Veterinary Medicine, who worked with the donor on his gift, later reflected on his "quiet" donation. "Human medicine is touched by a veterinarian. Food production is non-existent without a veterinarian. The often 'quiet' partner in public health is the veterinarian," Tanya said.
Furthering Discovery, Learning, and Engagement
Just as Tanya equates a quietly generous cat lover with the understated role of today's veterinarian, Dr. Taylor personifies Purdue's three-fold mission of discovery, learning, and engagement as she passionately pursues her research. "About 50% of my appointment is clinical," she says. "I see patients that are referred to our Large Animal Hospital, 70% of which are horses."
Though she also treats cattle, alpacas, llamas, goats, and pigs, Dr. Taylor has a special love for equine-focused research. This became evident during her graduate school days while investigating an equine model for HIV. As a teacher, she hopes every Purdue veterinary student finds that same passion. "I hope they find what they really love to do," she says. "They have so many options. They can pursue private practice and work with a variety of animals, including small animals, large animals, exotics, or wildlife. Or they can go into industry, public health, research, or academia."
That diversity of work is what Dr. Taylor thrives on at Purdue, as do many of her faculty colleagues. Dr. Harm HogenEsch, associate dean for research and professor of immunopathology, helps faculty identify both funding opportunities and areas that have funding potential.
Dr. HogenEsch believes antimicrobial resistance is a good example of the "One Health" philosophy, which frankly has more than one definition. "It's an umbrella term to emphasize that human health, animal health, and the environment are all interconnected. In order to address certain important problems in human health, you need to take into account animal health. And vice versa," says Dr. HogenEsch, who also noted that antimicrobial resistance is recognized by the World Health Organization as a huge threat to public health.
Reflecting on the College's impactful donation from the anonymous central Indiana resident, Dr. HogenEsch foresees a beneficial payoff for both people and animals. That funding, when leveraged, could even lead to federal funding for other investigations. "The gift allows us to enhance our research infrastructure," he says. "It's a great benefit to our College."
Writer(s): William Meiners | pvmnews@purdue.edu