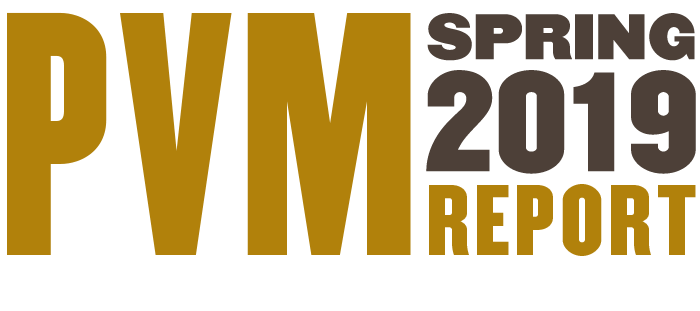 PVM Hosts Popular Lifelong Learning Programs for Horse Enthusiasts and Veterinary Nurses
Friday, May 3, 2019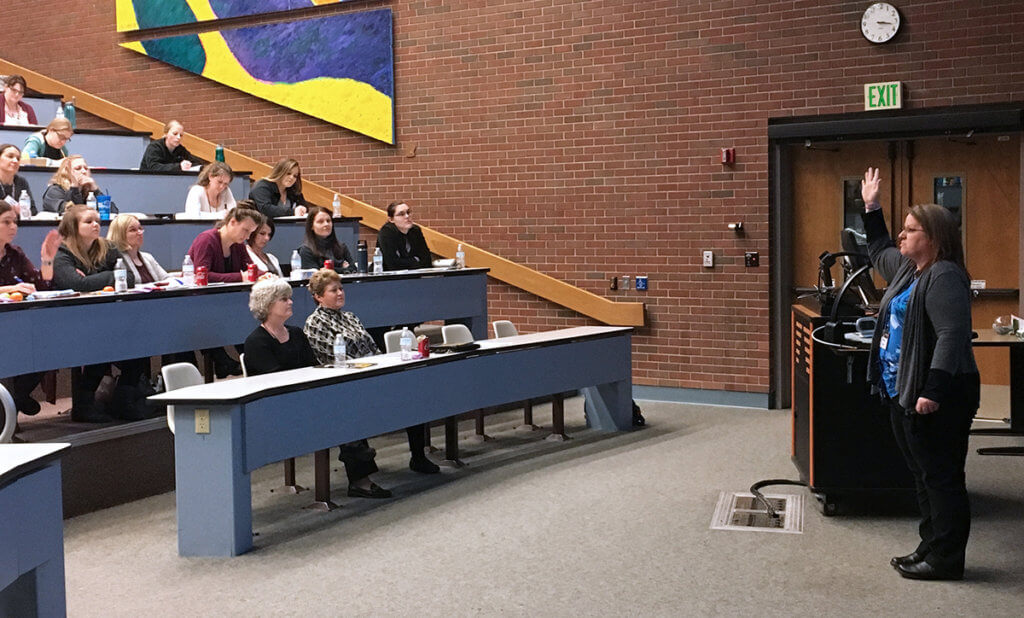 Two annual continuing education programs held earlier this year provided valuable insights for horse enthusiasts and veterinary nurses. Both the Horseman's Forum and the Veterinary Nursing Symposium had strong attendance.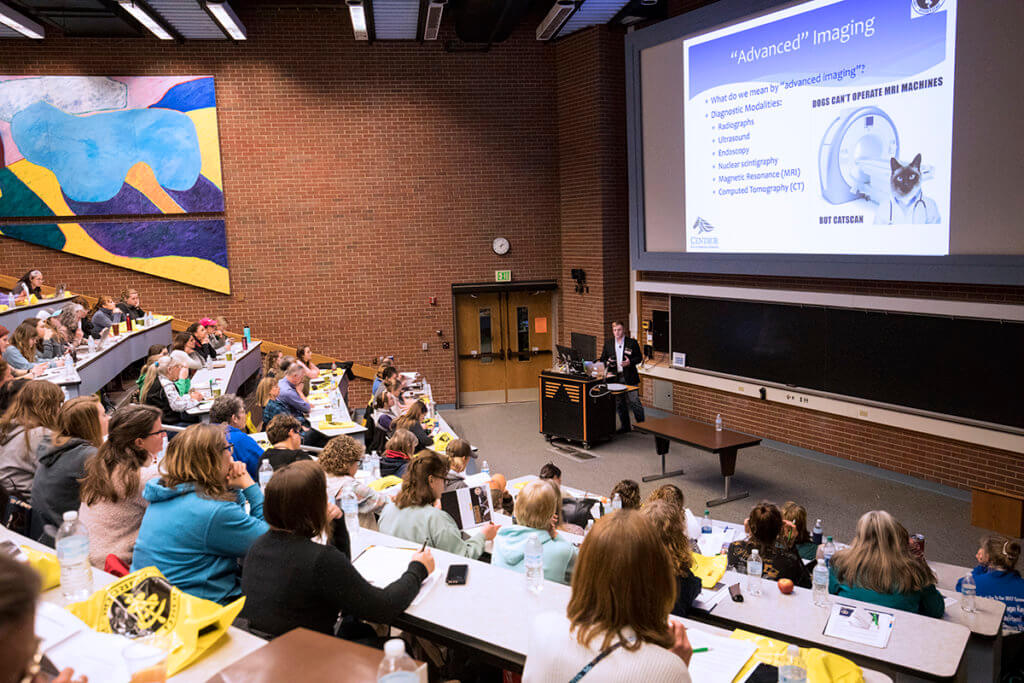 More than 200 attendees enjoyed the Purdue University Horseman's Forum, which was held February 9, at Lynn Hall.  Youth as well as adult horse enthusiasts gathered for a full-day of exceptional educational programming and demonstrations.  Designed to educate horse owners and equine industry professionals about current horse health issues, the annual forum included information about essential equine health care topics.  Attendees came from across Indiana, as well as Illinois, Iowa, Kentucky, Michigan, Ohio, and Texas.
The program included an acupuncture demonstration by Dr. Jennifer Koziol, clinical assistant professor in the Department of Veterinary Clinical Sciences, as well as a treadmill demonstration by Dr. Laurent Couëtil, professor of large animal internal medicine and director of the Equine Sports Medicine Center. Additionally, Robin Ridgeway, co-author of the Purdue Extension publication, "Understanding the Horse Trailer Rig: Steps for Transporting Horses Safely on the Highway", presented a trailer safety demonstration. A copy of the publication was provided to Horseman's Forum participants as part of their event registration. The forum also featured lectures on leptospirosis, equine recurrent uveitis, wound care, cardiology, advanced imaging, senior horse nutrition, hoof care, and managing osteoarthritis.
The Horseman's Forum was sponsored by Nutrena, Progressive Nutrition, Dechra, Zoetis, and Haygain, which provided prizes for the giveaways and items for goodie bags.
Dr. Jennifer Koziol demonstrates acupuncture during a session at Purdue Veterinary Medicine's 2019 Horseman's Forum in Lynn Hall.

Trailer safety expert Robin Ridgeway shares tips for ensuring safe travel when pulling a horse trailer during a demonstration for Horseman's Forum participants.
The following month, attendance at the fifth annual Veterinary Nursing Symposium held at Lynn Hall set a record.  More than 165 attendees came from as far away as Illinois, Indiana, Iowa, Kentucky, Louisiana, Michigan, Montana, New Mexico, Ohio, and Wisconsin.  The one-day program on March 24, covered a broad range of topics that were appealing to veterinary nurses working with both large and small animals.
The annual symposium is designed to provide veterinary assistants, veterinary nursing students, and veterinary nurses with practical information they can use in clinical practice. Participants were eligible for up to 7.5 hours of continuing education (CE) units.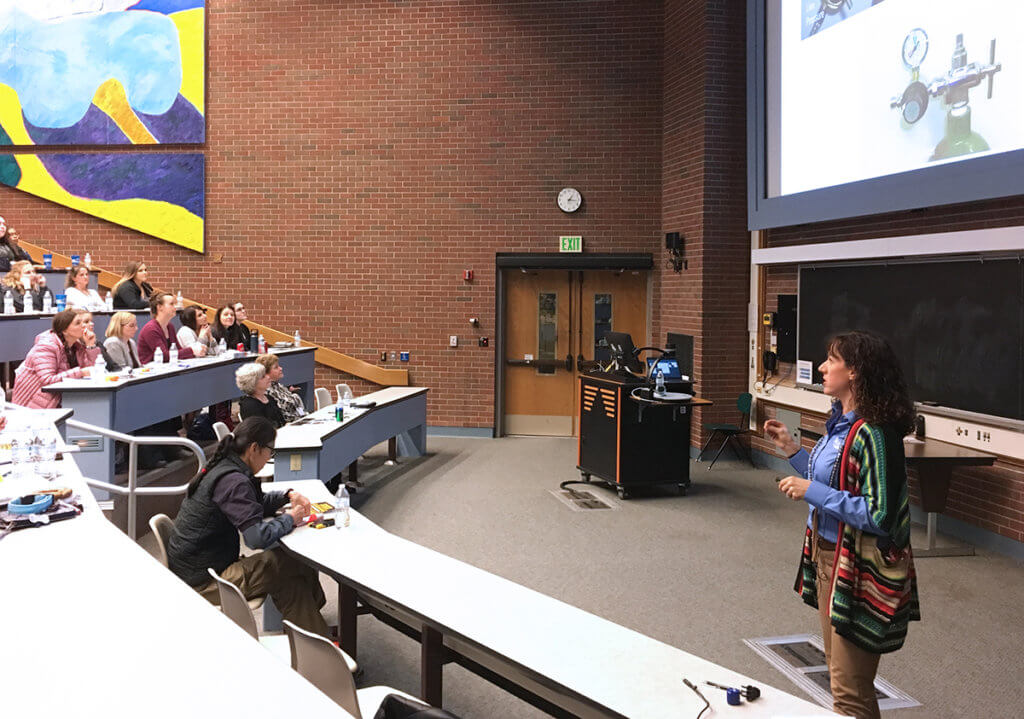 After a welcome and opening remarks by Dr. Bianca Zenor, Purdue Veterinary Nursing Program director, the program gave participants the chance to choose between large and small animal tracks. Symposium speakers featured Purdue Veterinary Medicine faculty and staff, as well as veterinary nurses from outside practices. Small animal presentations included hospice, dentistry, emergency and critical care, anesthesiology, and cardiology. Large animal sessions covered theriogenology, anesthesiology, equine asthma, and internal medicine topics. Purdue Veterinary Medicine alumna Alicea Howell, RVT, VTS (Behavior), KPA CTP, presented the keynote lecture for symposium attendees entitled, "Fear Free Handling – Veterinary Care for Every Patient." An afternoon communications workshop was also offered as an optional session for symposium attendees.
In addition, the event gave participants the opportunity to develop their professional networks while interacting with one another and the vendors attending the symposium.  Special thanks go to symposium sponsors Vetamac, Elanco, and Hill's.
Writer(s): Andrea Brown and Kevin Doerr | pvmnews@purdue.edu