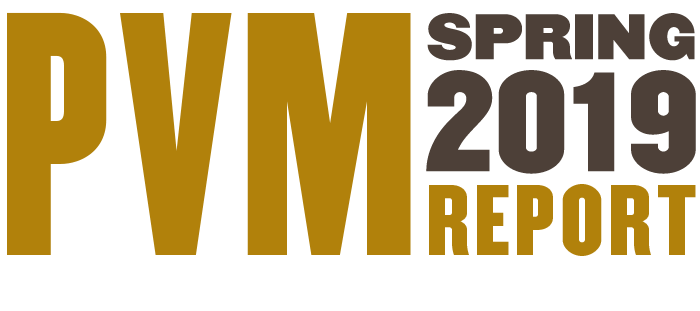 Client Liaison Initiative Improves Customer Service Experience for Small Animal Hospital Clients
Friday, May 3, 2019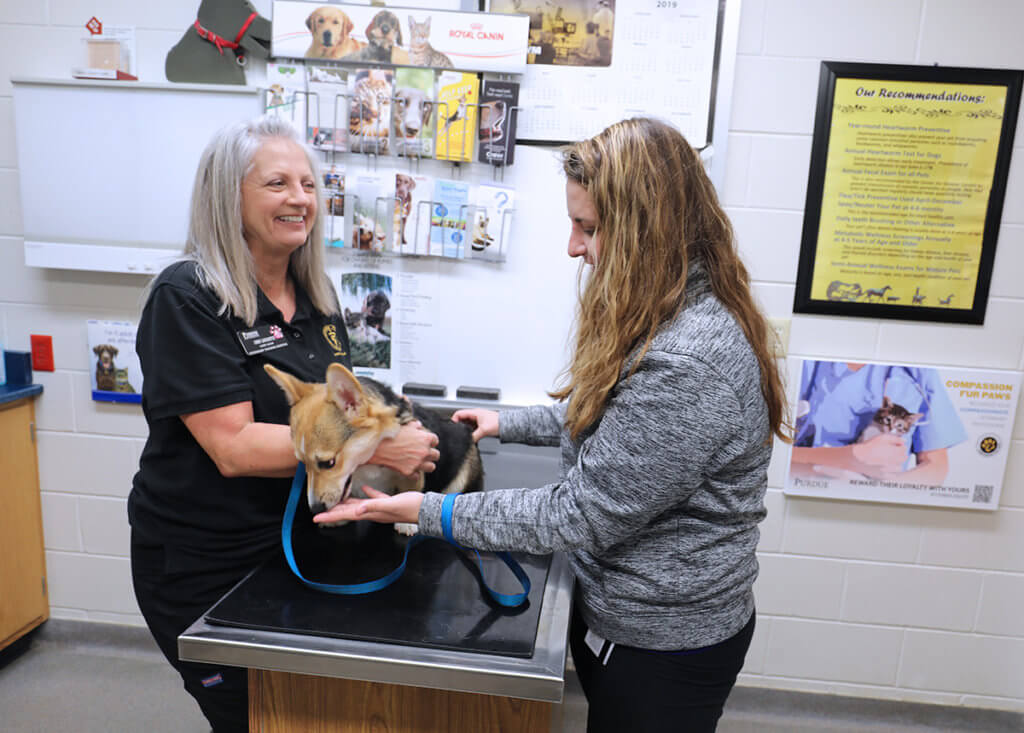 A new program at the Purdue University Veterinary Teaching Hospital is showing promising results. Client satisfaction surveys conducted by CalPro Research indicates that the new Client Liaison Program adopted by the Small Animal Hospital is responsible for a more than ten percent increase in client satisfaction at check-in and check-out.
Now just one year old, the Client Liaison Program is designed to streamline communication between clients and service providers by giving clients a dedicated point for communication. "We conceived of this new communication management program when considering how we could make the intake process easier for clients," said Veterinary Teaching Hospital Administrator Alan Schrope. "This led to a number of other responsibilities for this role."
The Small Animal Hospital launched the Client Liaison Program in April 2018. Seven liaisons were designated and spent time shadowing the hospital's fifteen veterinary specialist teams, formulating and refining new intake and communication processes. The liaison program continues to develop based on the needs of the specialist teams and their clients.
The client surveys ask questions about issues ranging from professionalism to friendliness and convenience to perceptions of compassion and care for the pet. "The program has been well-received so far, particularly the check-out process," said Cindy Misenheimer, Help Desk manager and reception supervisor. "Our new processes are friendlier and less stressful for cats and post-surgical dogs. Our liaisons are responsible for running communication between the 'front of house' and 'back of house,' and making sure our clients' questions and concerns are efficiently communicated to the clinicians treating patients." Cynthia Ralston, client liaison for the small animal surgery teams, explained, "My job is to be the client's assistant while the patient is here. The goal is to improve communication with clients and provide updates from front of house to back of house, set expectations, and generally steward clients through the process of their time here." Alan Schrope added, "We are pleased to see our customer service improvements reflected in the client experience."
Writer(s): Lauren Bruce | pvmnews@purdue.edu