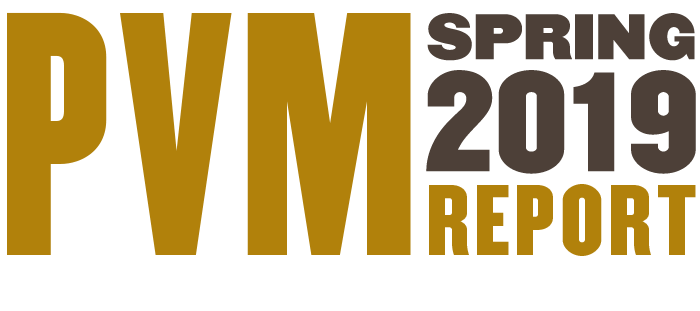 Purdue Prepares for New Veterinary Teaching Hospital
Friday, May 3, 2019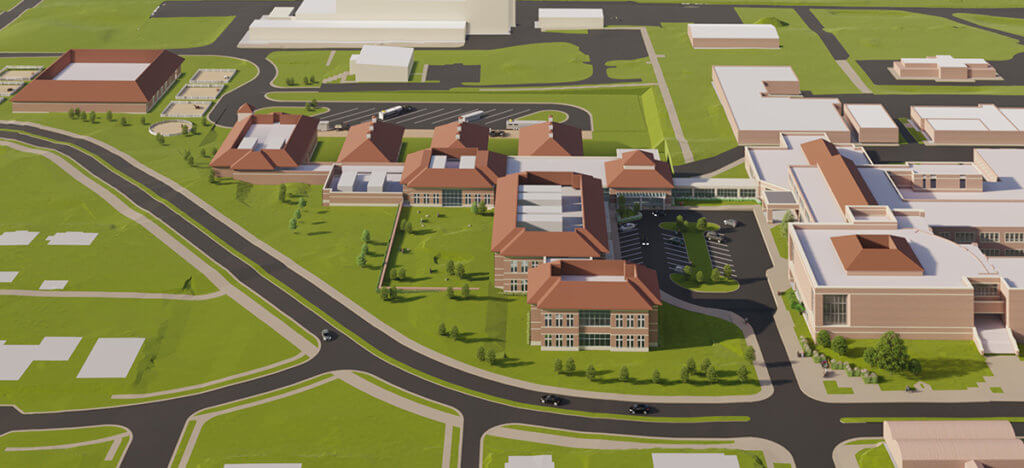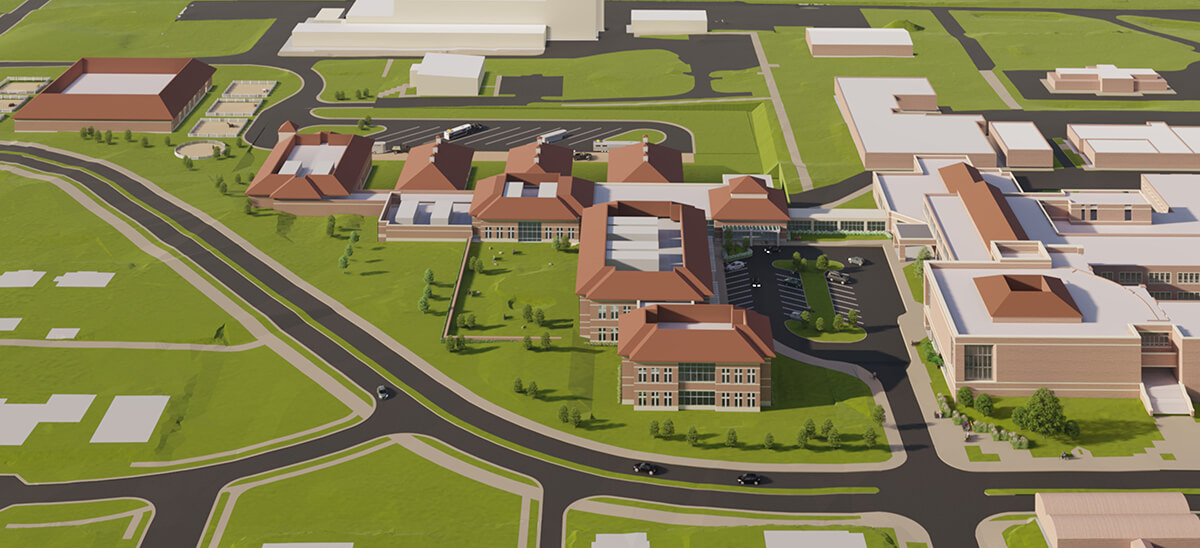 Plans are moving forward for the construction of a new Veterinary Teaching Hospital at Purdue University, replacing a majority of the current hospital with larger, state-of-the-art facilities and services. The project, pending formal approval from Purdue's Board of Trustees, will cost $108 million. Purdue has committed $35 million, which includes ongoing fundraising by the College of Veterinary Medicine, and the state of Indiana recently approved a $73 million appropriation.
"With this support, we can say that the Purdue University College of Veterinary Medicine's dream of having a new state-of-the-art hospital facility will become a reality," said Dean Willie Reed. The new hospital, which will be constructed just east of Lynn Hall on Purdue's campus, will consist of small and large animal facilities, including a new equine hospital and farm animal hospital.
Groundbreaking for the new facility is anticipated in February or March 2020, with the goal of completing construction by December 2021. Then, the process of moving in would begin in January or February 2022.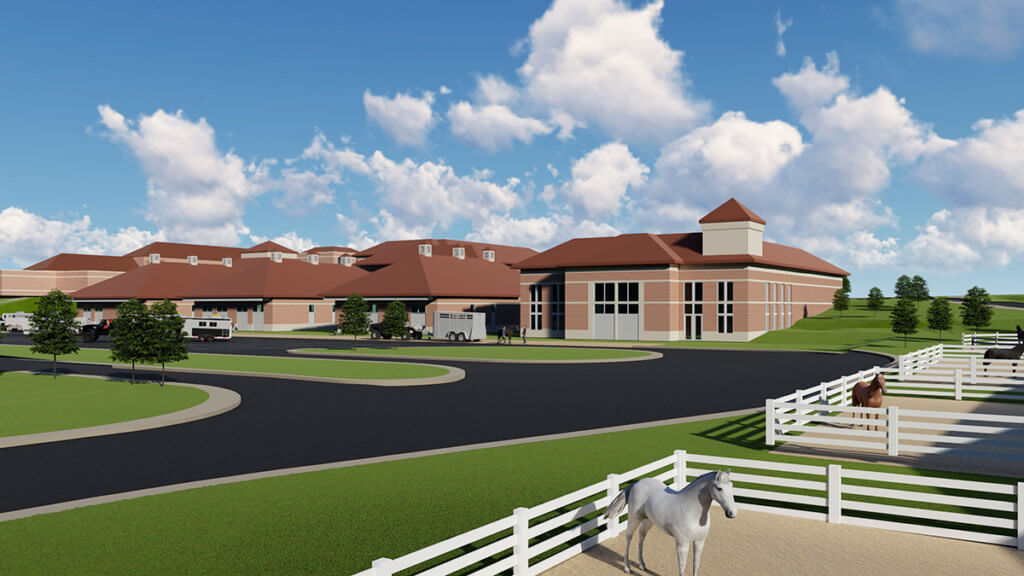 Building a new teaching hospital will solve an important issue with the college's accreditation, which was recently changed from full accreditation to probationary accreditation after the American Veterinary Medical Association's Council on Education cited issues with the existing Veterinary Teaching Hospital following a visit last fall by an accreditation review team.  "While this designation has no near-term effect – we remain an accredited College of Veterinary Medicine – it does highlight the urgency of building a new hospital facility," Dean Reed said.  "The new Veterinary Teaching Hospital project is exactly what we need to correct the deficiency and restore the College's full accreditation status. As our College celebrates its 60th Anniversary, and the 150th Anniversary of Purdue University, we truly are poised to take our next Giant Leap!"
The Purdue University College of Veterinary Medicine is the only veterinary college in Indiana. The Veterinary Teaching Hospital provides comprehensive veterinary care for animals, annually serving more than 16,400 patients through the Small Animal Hospital, more than 1,800 patients in the Large Animal Hospital, and an additional 23,000 farm animals and horses through on-farm visits conducted by the Bovine, Equine, and Swine Ambulatory services. From the fiscal year 2009-2010 to 2017-2018, hospital caseloads increased by 50%. The hospital also is vital to the education of veterinary students, postgraduate veterinarians, and veterinary nursing students, providing hands-on training in an actual hospital setting for the next generation of veterinarians and veterinary nurses. The hospital supports the education of approximately 40 residents and interns, 100 clinical year Doctor of Veterinary Medicine students, and 30 veterinary nursing students each year. As of fall 2018, the College enrolled 339 DVM students and 89 veterinary nursing students.
Writer(s): Abbey Nickel, Purdue News Service | pvmnews@purdue.edu