Introducing New PVM Faculty
Wednesday, December 5, 2018
The Purdue University College of Veterinary Medicine welcomed the following faculty members during the 2017 – 2018 academic year. Please join us in welcoming them to the PVM family.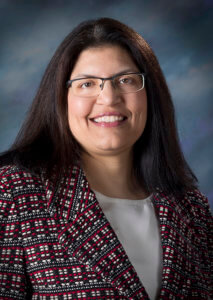 Suma Rao, DVM, MBA, DABVP
Dr. Suma Rao joined the Department of Veterinary Clinical Sciences as clinical assistant professor of small animal community practice effective May 21. Relocating from Massachusetts, Dr. Rao brings more than 20 years' experience practicing small animal veterinary medicine with 12 years spent as owner and operator of her own veterinary practice. She earned her DVM degree in 1994 at Virginia-Maryland Regional College of Veterinary Medicine with a focus on canine and feline medicine and surgery, and is board-certified by the American Board of Veterinary Practitioners in canine and feline practice. Dr. Rao went on to earn her MBA in 2015 at the University of Maryland's Robert H. Smith School of Business, at which time she transitioned into teaching and mentoring roles, taking positions with Tufts University's Cummings School of Veterinary Medicine; the Becker College of Animal Studies in Leicester, Mass.; and the Pets in Need Clinic in Providence, R.I.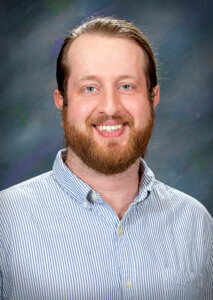 Mario Sola, DVM, MS
Dr. Mario Sola became a member of the Indiana Animal Disease Diagnostic Laboratory (ADDL) and the Purdue Veterinary Medicine Department of Comparative Pathobiology upon his appointment as clinical assistant professor of diagnostic pathology on August 22. Dr. Sola earned his DVM degree in 2014 at the Purdue University College of Veterinary Medicine. During his DVM training, he completed a summer externship in pathology at GlaxoSmithKline and managed the Department of Comparative Pathobiology's Immunocytochemistry Laboratory, which sparked his interest in pathology. He then completed a master's degree and residency training in anatomic pathology at the ADDL before joining as faculty. He also is currently in the process of completing a PhD degree in immunology.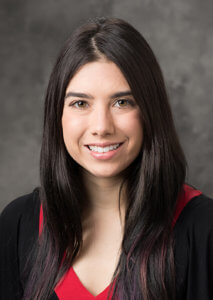 Nadia Lanman, PhD
Dr. Nadia Lanman joined the Department of Comparative Pathobiology as research assistant professor effective August 1. She also manages the Purdue Collaborative Core for Cancer Bioinformation (C3B) at the Purdue University Center for Cancer Research. Dr. Lanman earned a PhD in plant molecular biology with a certification in computational life sciences from Purdue University in 2015 before joining the Purdue University Center for Cancer Research in June 2015 where she oversees C3B operations. Dr. Lanman's research focuses on a variety of different types of cancer, including breast cancer, prostate cancer, leukemia, and pancreatic cancer with a particular interest in single-cell analyses, epigenomics, and the integration of large-scale-omics datasets. The focus of her work is to apply computational techniques for the analysis of large datasets, with the ultimate goal of understanding the biological mechanisms involved in cancer disease and progression.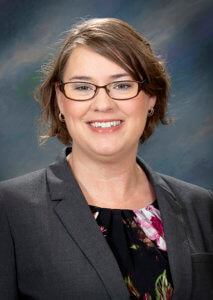 Rebecca Wilkes, DVM, PhD, DACVM
Dr. Rebecca Wilkes joined the Department of Comparative Pathobiology as assistant professor of molecular diagnostics and section head of molecular diagnostics at the Indiana Animal Disease Diagnostic Laboratory (ADDL). Dr. Wilkes earned both DVM and PhD degrees from the University of Tennessee in 2001 and 2007, respectively. She also is a diplomate of the American College of Veterinary Microbiologists in virology and bacteriology/mycology. Dr. Wilkes' research interest involves development of new molecular tests, including targeted next-generation sequencing panels for detection of infectious diseases. She also enjoys genetic characterization and phylogenetic evaluation of circulating strains of viruses to examine changes over time, with the expectation of translating the findings to improved detection methods and improved vaccines or antivirals for prevention/treatment of animal diseases.
Writer(s): Allison Carey | pvmnews@purdue.edu