National Awards Recognize Purdue Veterinary Medicine Diversity and Engagement Programs
Tuesday, December 15, 2020
The Purdue University College of Veterinary Medicine's persistent pursuit of greater diversity in veterinary medicine led to national recognition in the form of two awards that were presented in the summer and fall of 2020. The college's program called This is How We "Role"® received the 2020 Inspiring Programs in STEM Award from INSIGHT Into Diversity magazine, the largest and oldest diversity and inclusion publication in higher education. In addition, the magazine awarded the college the 2020 Health Professions Higher Education Excellence in Diversity (HEED) Award.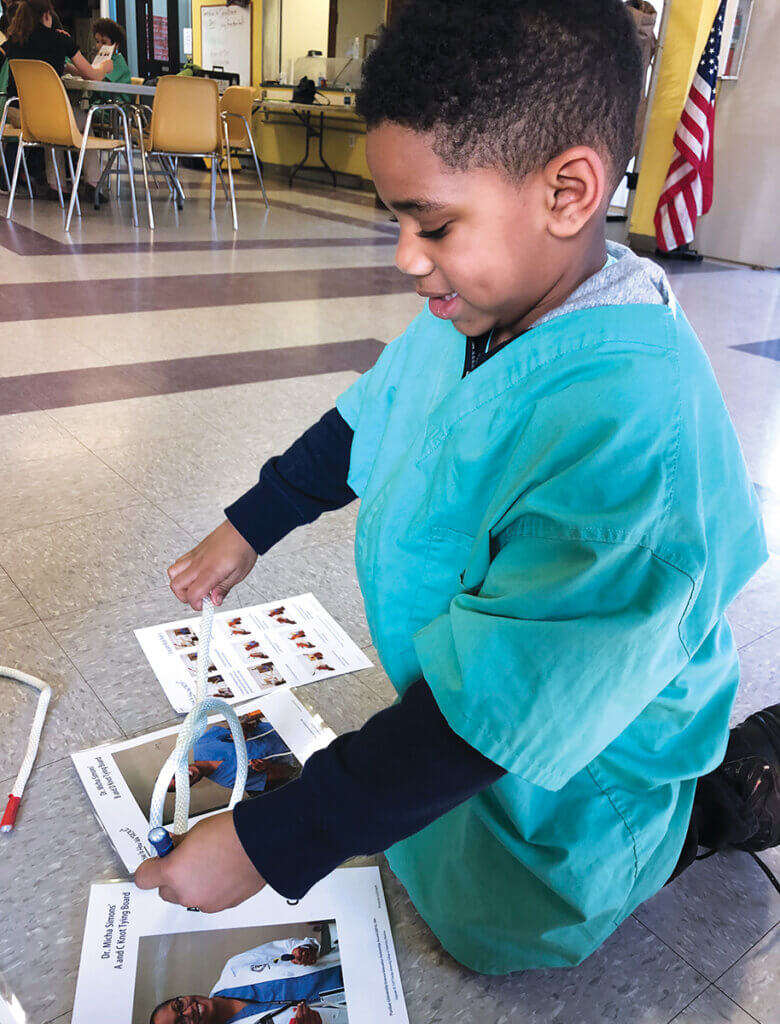 Presented annually, the Health Professions HEED Award recognizes U.S. colleges and universities that demonstrate an outstanding commitment to diversity and inclusion. As an award recipient, the college is featured, along with 45 other recipients, in the December 2020 issue of the magazine.
This is the second year Purdue Veterinary Medicine has been named as a Health Professions HEED Award recipient. "PVM continues to raise the bar in diversity, equity, and inclusion through its innovative programming and leadership," said Dr. Latonia Craig, the college's assistant dean for inclusive excellence. "We are so thrilled for PVM to receive this award. Diversity, Equity, and Inclusion lie at the heart of PVM's mission. We have a supportive college community that makes every effort to ensure we bring our core values to life daily. This work is not easy, but we do it because that's just who we are," Dr. Craig explained.
INSIGHT Into Diversity magazine selected Purdue Veterinary Medicine for the 2020 Health Professions HEED Award because of its multiple diversity and inclusion initiatives.  In February, the college launched its five-year diversity strategic plan, which continues to receive praise for its thoroughness and commitment to inclusive excellence. PVM's role in advancing diversity, equity, and inclusion also is reflected in programs such as Vet Up!, led by Dr. Craig, and This is How We "Role", led by Dr. Sandra San Miguel, associate dean for engagement. Other programs include PVM's new and popular virtual Learning Cafés, a monthly series of 50-minute critical conversations surrounding diverse topics chosen by the PVM community.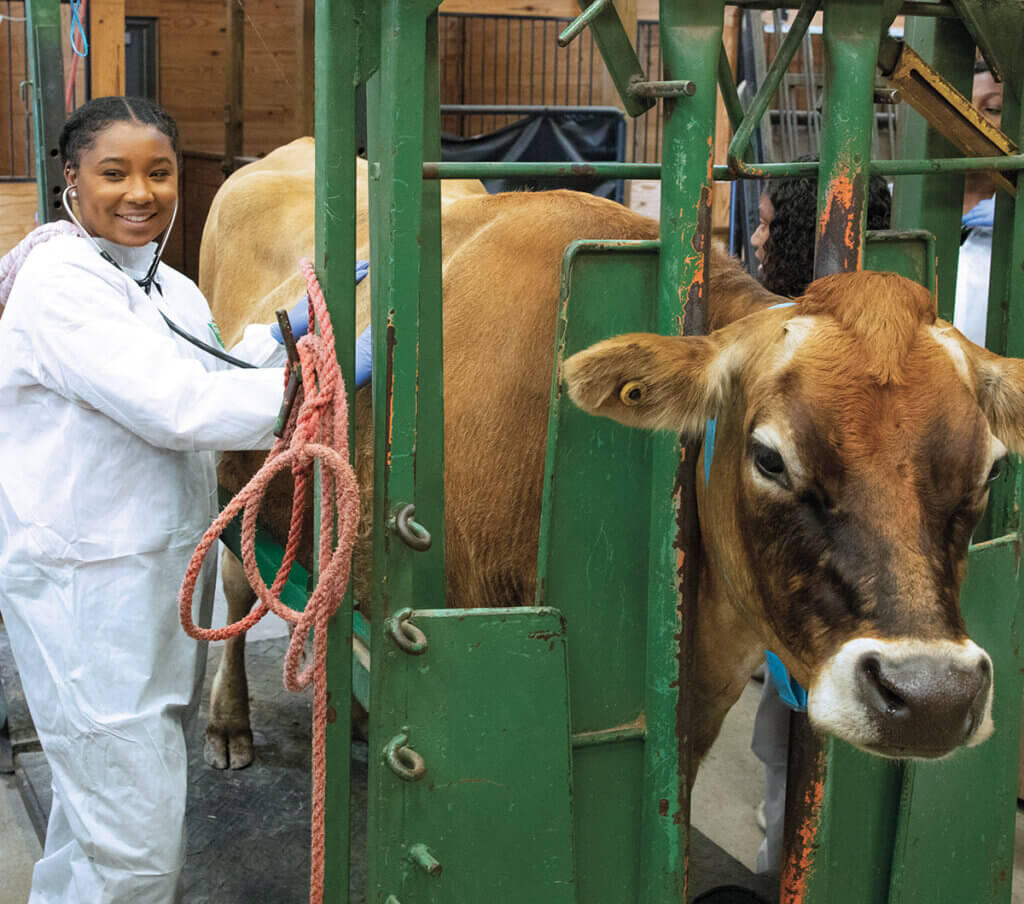 The Inspiring Programs in STEM Award for colleges and universities recognizes programs that are making a difference for all underrepresented groups in the fields of science, technology, engineering, and mathematics (STEM). The award winners were selected by INSIGHT Into Diversity based on efforts to inspire and encourage a new generation of young people to consider careers in STEM through mentoring, teaching, research, and successful programs and initiatives.
This is How We "Role" received the 2020 Inspiring Programs in STEM Award because of its long-term goal of diversifying the veterinarian-scientist workforce, which is currently over 90 percent white. The college was featured, along with 73 other recipients, in the September 2020 issue of INSIGHT Into Diversity magazine.
This is the second time the This is How We "Role" program has won the award. The program is supported by the Science Education Partnership Award (SEPA) program at the National Institute of General Medical Sciences of the National Institutes of Health and focuses on developing a sustainable, easily replicable model for bringing veterinary STEM resources to children.
The fun and interactive science and math curriculum is delivered by veterinarians and veterinary medical student role models to help children learn about basic veterinary science, the breadth of careers in the veterinary profession, and how veterinary professionals can prevent and treat health conditions such as diabetes, cancer, and asthma that impact both people and their animals. The college has provided resources for the establishment of This is How We "Role" chapters at 20 of the 32 U.S. veterinary colleges. Each chapter consists of veterinary medical students and faculty who deliver the curriculum to underserved elementary school students in their communities through partnerships with community organizations.
The college's Vet Up! program, funded by a $3.18 million federal grant from the Health Resources and Services Administration, an agency of the U.S. Department of Health and Human Services, is designed to expand access to the veterinary profession for talented individuals from disadvantaged backgrounds and address the need for more veterinarians serving rural areas and protecting food safety. The goal of the program is to fill veterinary shortage areas with equity-minded individuals from underrepresented populations and rural areas.  Vet Up! Was recognized with the Inspiring Programs in STEM Award in 2019.
For more information about the Inspiring Programs in STEM Award and INSIGHT Into Diversity magazine, visit www.insightintodiversity.com. Click here for more information about the 2020 Health Professions HEED Award.
Writer(s): Kevin Doerr | pvmnews@purdue.edu