A Closer Look: How Student Support Empowers Students
Wednesday, December 16, 2020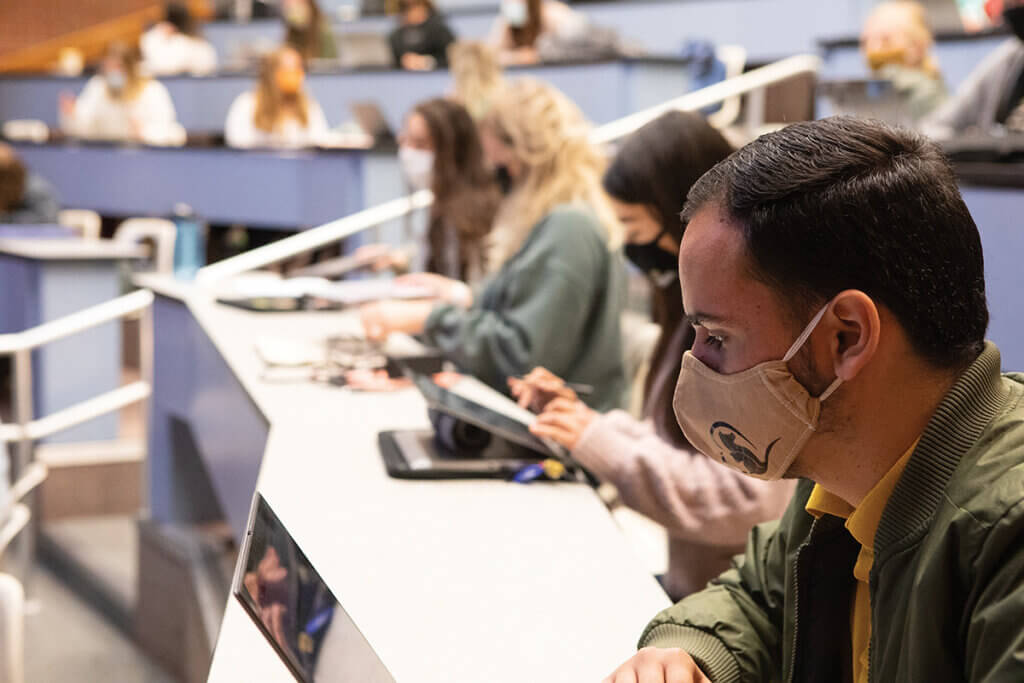 Pursuing a veterinary education provides the unique opportunity to gain knowledge, build relationships, and create an exciting future as a young professional. It is also a time when students face immense pressure to excel academically and take on additional financial responsibility. Faculty and staff at the Purdue University College of Veterinary Medicine do their best to support students not only academically, but also as they navigate the "highs and lows" of college life. This year, a global pandemic resulted in additional challenges for everyone, but the steadfast philanthropic support of alumni, clients, and friends made an especially meaningful impact on students in need.
One of the top worries for veterinary students is educational debt. The College of Veterinary Medicine currently has one of the most affordable professional programs in the country; however, the cost of a veterinary education remains significant, meaning new graduates still can face a challenging debt to income ratio as they begin their careers. That's where student support can make an astounding difference.
Student scholarships are a pivotal "X-factor," mitigating what otherwise can be a source of discouragement for promising future veterinary professionals. During the 2019-2020 academic year, Purdue DVM and Veterinary Nursing students received $1.14 million in scholarship assistance. That means the college was able to award some level of support to 75 percent of its students.
One of those recipients is Emily Hess, a student in the DVM Class of 2022, who received a scholarship funded by a Purdue Veterinary Medicine alumni class. "As a student who is interested in continuing her education in the form of an internship and residency, I am appreciative of my scholarship since it will enable me to take on less debt as I pursue my future career goals," Emily said. "Receiving a scholarship from a previous veterinary class reminds me of the generosity that is present within the veterinary community. I am very thankful to be supported by veterinarians who previously walked the same hallways that I do today."
For students, a scholarship can mean the difference between having to work a second job or being able to study adequately for an exam. For alumni, giving to scholarships is a direct way to improve the life of another person, stay engaged with the next generation of veterinary professionals, and leave a lasting legacy.
In addition to supporting students through scholarships, the college also prioritizes resources for student health and well-being. A wide array of counseling and wellness services are available within the college to promote academic success, psychological well-being, and healthy relationships in the context of a sound life experience for all students. These services are provided for Purdue Veterinary Medicine students by Dr. Colleen Maguire Jackson, an Indiana licensed psychologist, and Catherine Lawhorne, MA, an Indiana licensed mental health counselor.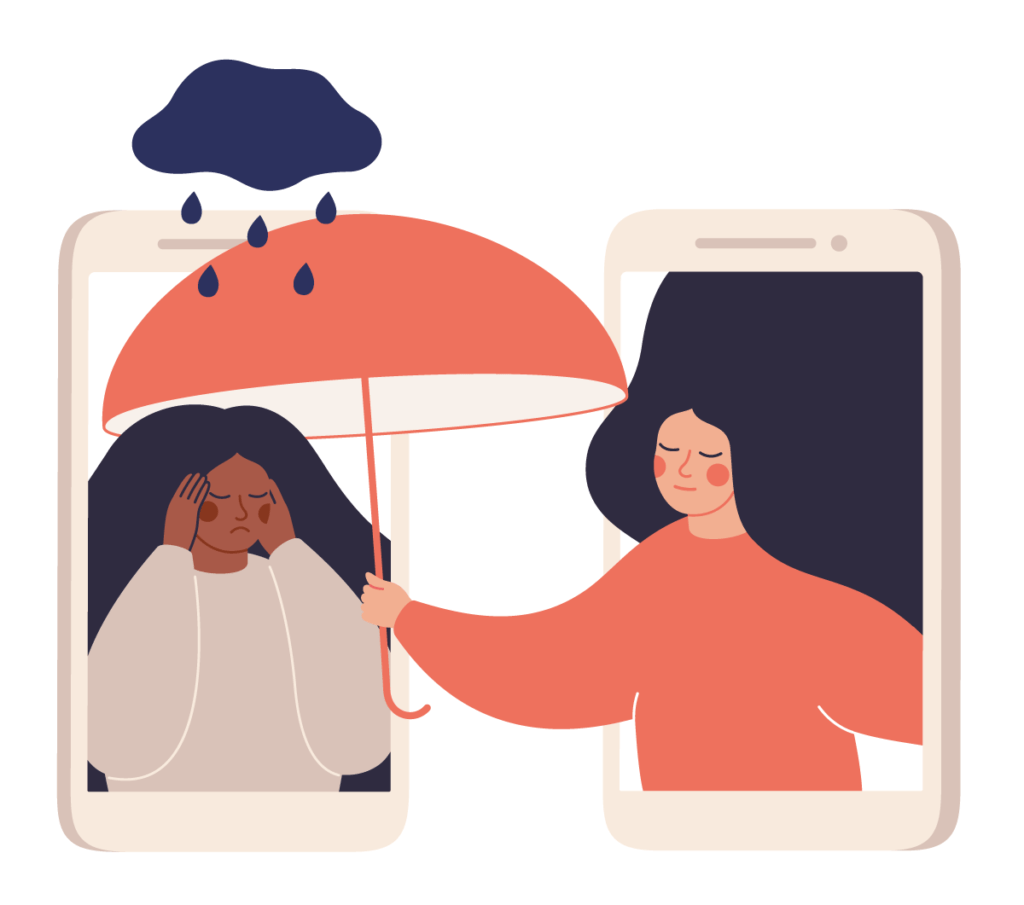 In March, due to the COVID-19 pandemic, all counseling services transitioned to telehealth delivery so they could be accessible for all students as they worked from home. Now, as part of the Protect Purdue initiative, this platform continues to be widely used by students. By mid-November 2020, requests for counseling services had increased 155 percent since fall 2018 (during 2019, PVM was without a therapist). Students seek personal counseling for a variety of reasons, including, but not limited to: adjusting and transitioning to the academic program or to the professional world, feelings of self-doubt known as "imposter syndrome," relationship and communication skills, depression, anxiety, grief, and loss. In addition, academic counseling is available to help students with such issues as: time and stress management, improving concentration, and strengthening study skills. Moreover, assistance for urgent mental health needs and emergency assistance is available as well.
Several well-being topics being integrated into the classroom during the past year include:
The "Upside" of Stress;
Coping Skills for COVID-19: Resiliency While Being Socially Distant;
Self-care Skills to Prepare for the Clinical Year;
Mental Health and Well-being for Caregivers;
Compassion Fatigue and Wellness;
Resiliency and Introduction to Counseling;
Deepening Resiliency Skills;
Introduction to Well-being, Impostor Syndrome;
Managing Perfectionism; and
Substance Abuse and Ethics for Veterinary Nursing.
Many of these topics have resonated with students this year, who shared that they appreciated receiving concrete ideas about how to implement wellness strategies as opposed to only hearing about the importance of well-being. They also explained that the skills provided are useful because they can be incorporated throughout the day instead of just tips to add to their already long to do lists.
Throughout the past year, alumni and friends of the college have been personally impacted by the reality of mental health challenges, sometimes even involving the loss of classmates, family members, and friends; but with deep grief came inspiration. Thanks to heartfelt conversations evoking the urgent need for support, the college was able to establish the new Well-Being Fund to help ensure PVM students are equipped with resources to help them navigate not only their future careers in the veterinary profession, but also life as a whole.
These programs can mean the world to students in need, and contributions from generous individuals are essential to helping the College of Veterinary Medicine maintain and expand these offerings. If you would like to make a difference in the lives of students by supporting scholarships or well-being initiatives, contact the Development office at 765-494-6304 or email PVMgiving@prf.org for more information.
Writer(s): Amanda Dunkle | pvmnews@purdue.edu