Veterinary Professionals Enjoy Conference's Return to Campus
Monday, December 12, 2022
The 2022 Purdue Veterinary Conference brought back in-person continuing education on location at the Purdue University main campus in West Lafayette, Indiana. The traditional conference format provided a welcome opportunity for veterinary college classmates, colleagues and faculty, staff and students to enjoy a return to face-to-face interactions. For the prior two years, the program was conducted virtually due to the pandemic.
The conference, which featured a full slate of more than 100 courses offering continuing education credits, was held at the Purdue Memorial Union and Lynn Hall September 20-24. Conference-goers also had many opportunities to visit the Exhibit Hall that featured more than 25 exhibitors, and join in special events including the Alumni and Friends Celebration September 22 when alumni classes celebrating milestone reunions were recognized.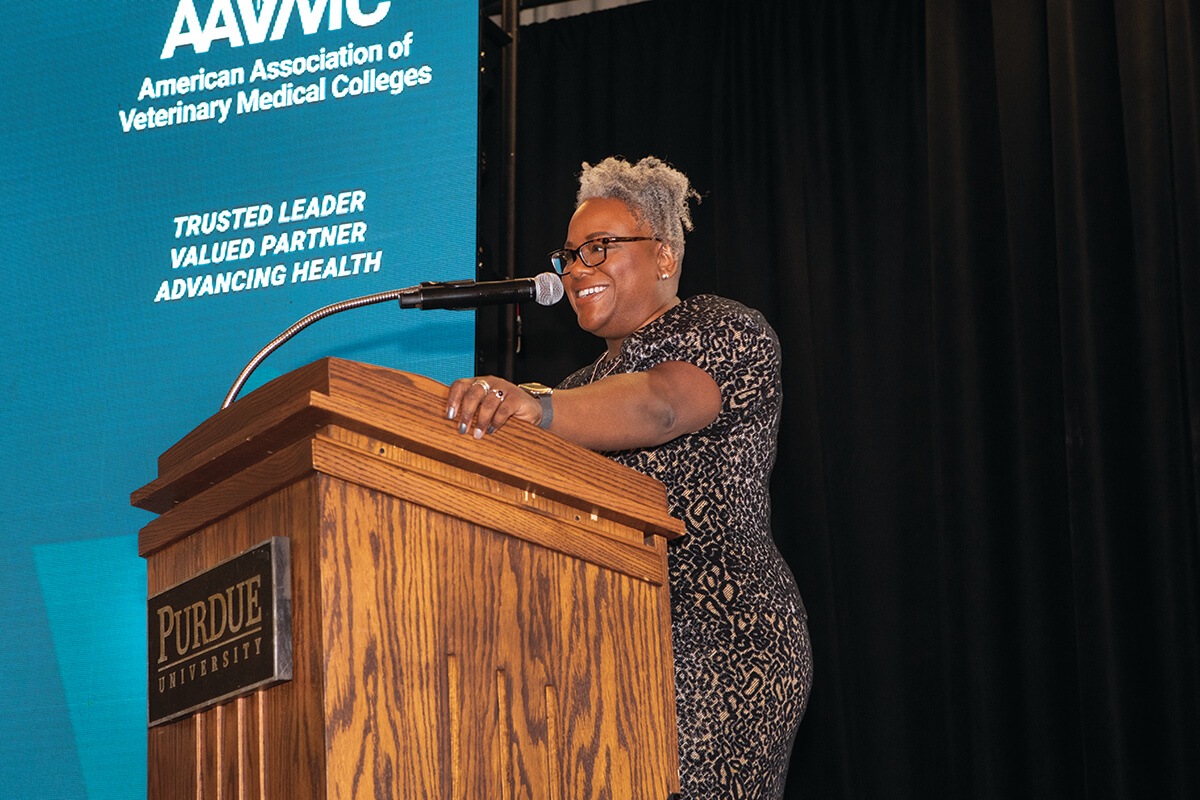 The nearly 750 conference attendees included more than 170 veterinarians and 110 veterinary nurses as well as College of Veterinary Medicine faculty, staff, and students. The annual Elanco Human Animal-Bond Lecture kicked-off the week with a talk entitled, "The Other End of the Leash: Why Animals Are Important for Human Development," featuring Dr. Gail Melson, professor emerita with the Purdue University Department of Human Development and Family Studies, who has played a long-standing role in research related to the human-animal bond.
Other conference features included two keynote sessions. Makenzie Peterson, DSW, MSc, director for wellbeing with the American Association of Veterinary Medical Colleges (AAVMC), gave the Wellness Keynote Wednesday, September 21 in the Purdue Memorial Union North Ballroom. Her talk was entitled, "Culture Change and Wellbeing in Veterinary Medicine." Dr. Lisa M. Greenhill, MPA, EdD, AAVMC chief diversity officer, delivered the Diversity Keynote on Thursday, September 22 when she spoke on the topic, "Developing your Sense of Agency to Promote Diversity, Equity, and Inclusion in the Workplace."
Conference sessions were organized in tracks including Veterinary Nursing, Small Animal, Ruminant, Swine, Equine, and Practice Management and Communication, as well as industry presentations, USDA Animal and Plant Health Inspection Service (APHIS) modules, and a Diagnostic Medicine track that included sessions led by Animal Disease Diagnostic Laboratory section heads and Dr. Kenitra Hendrix, ADDL director; Dr. Craig Bowen, ADDL assistant director; and Dr. Grant Burcham, veterinary diagnostician with the Southern Indiana Animal Disease Diagnostic Laboratory.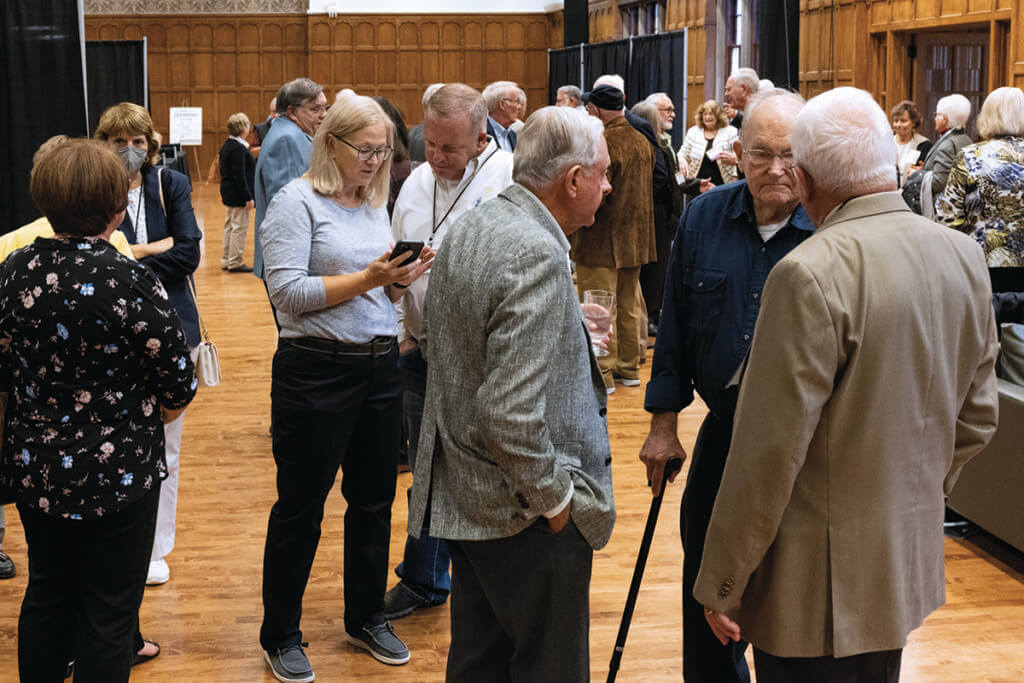 The Dr. Skip Jackson Dog Jog 5k fun run, a longstanding and beloved conference tradition, which started and ended in front of Lynn Hall, concluded the conference week. The 2022 edition of the annual event was extra meaningful because it occurred just days after the passing of its namesake, Dr. Horace "Skip" Jackson, professor emeritus of biochemistry and veterinary physiology. As a tribute to Dr. Jackson, a moment of silence was held at the beginning of the race, before the participants, including dozens of canine companions, ran or walked the course that wound past picturesque areas of the southern portion of the Purdue campus.
Mark your calendar for the next Purdue Veterinary Conference to be held September 19-23, 2023.
Writer(s): Purdue Veterinary Medicine News | pvmnews@purdue.edu