Purdue Veterinary Medicine and Butterfly Network Collaborate to Advance Ultrasound Education
Monday, December 12, 2022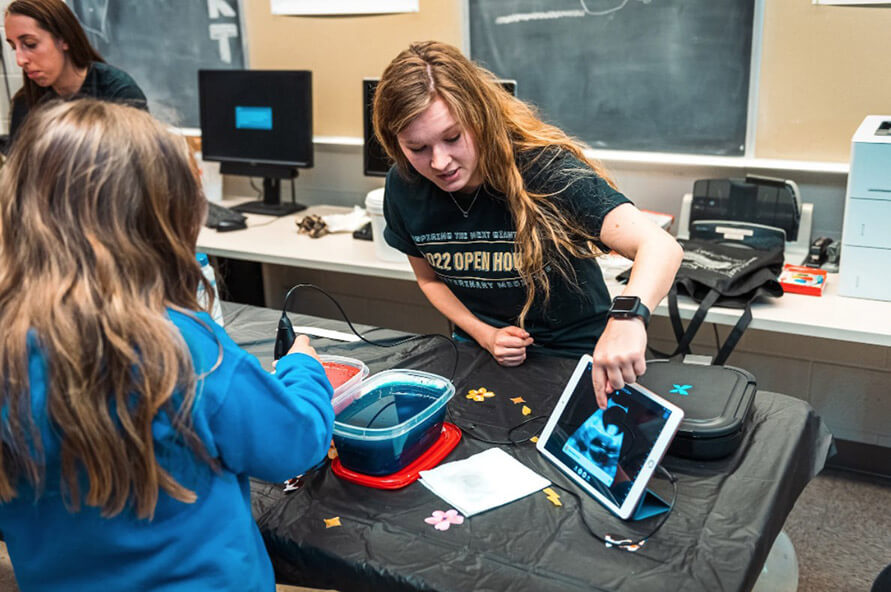 A new generation of ultrasound capability has arrived at the Purdue University College of Veterinary Medicine to enhance the education of Doctor of Veterinary Medicine and Veterinary Nursing students. The college has begun integrating the use of Butterfly iQ+ Vet — the world's only single probe, whole-body, multi-species imaging system — into the first year of the DVM program as well as the Veterinary Nursing (VN) program.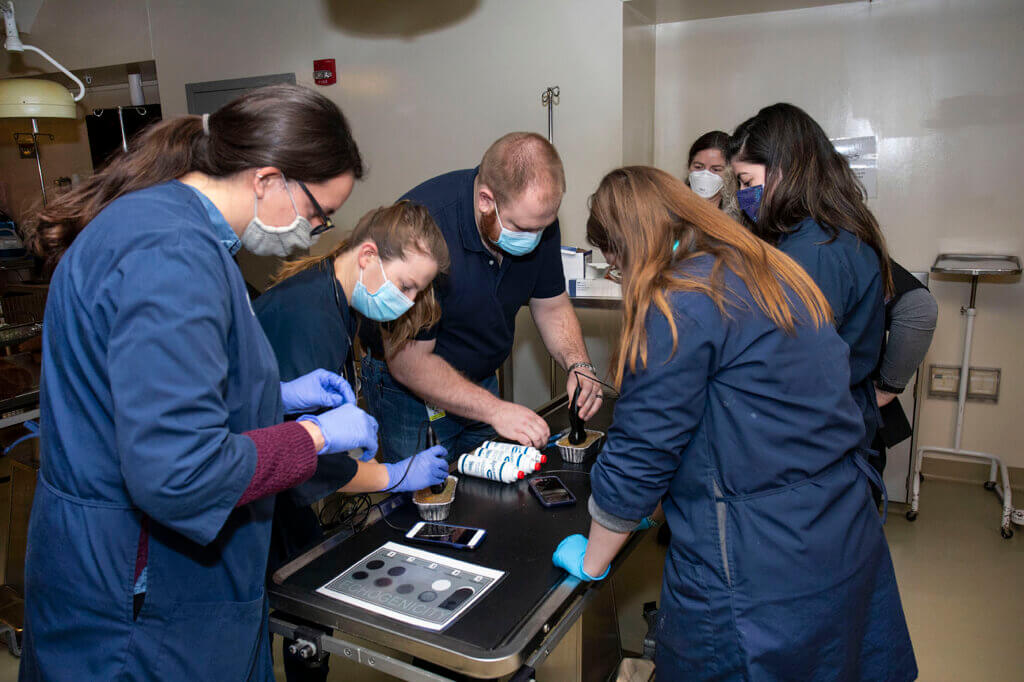 The smartphone-operated Butterfly iQ+ Vet ultrasound system is assigned to groups of four to six Purdue DVM or VN students for use in courses such as anatomy and physiology to foster their three-dimensional knowledge of anatomy. Students perform ultrasound on phantom models and live animals in parallel with traditional dissection and palpation to confirm and reinforce their growing knowledge of organ structure and position in vivo. The Purdue Office of the Provost provided a grant to the college in support of the initiative.
By using the Butterfly ultrasound probe, students are able to explore in a self-directed manner the anatomical relationships between organs and variations within and between species. Students also will be able to upload images to the Butterfly Cloud for interactive discussions with their classmates and the faculty members teaching the courses.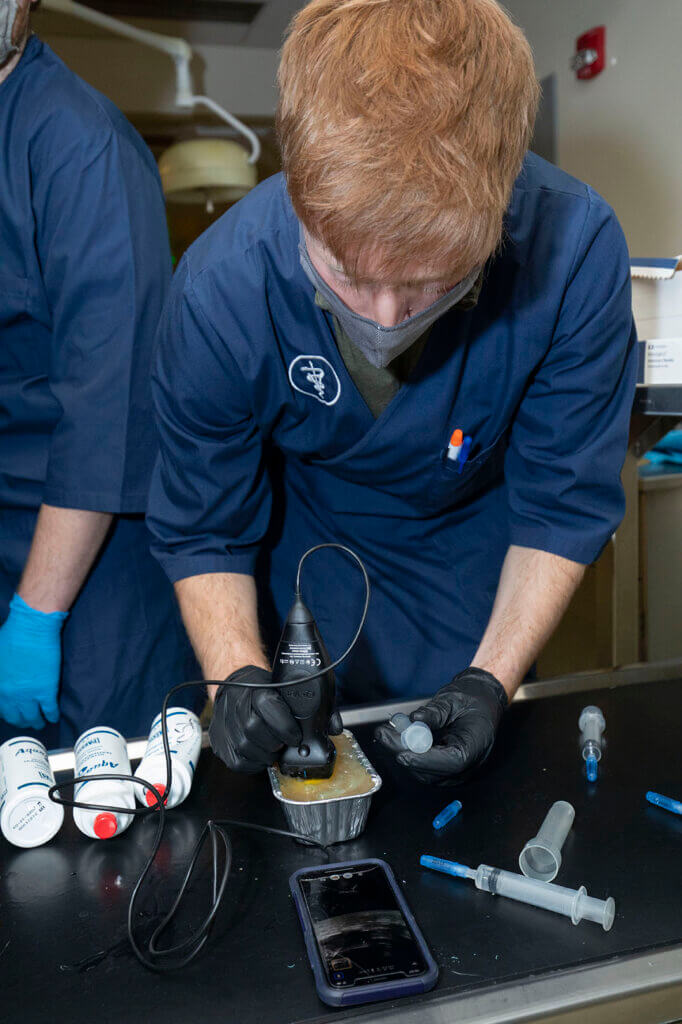 "Incorporating this technology early in the curriculum is especially significant because ultrasound is rapidly becoming an integral diagnostic tool for veterinary and human medicine, on par with the stethoscope," said Susan Mendrysa, Ph.D., associate professor of basic medical sciences, who coordinated the proposal for the grant from the Provost's Office. "Providing Purdue DVM and Veterinary Nursing students with access to the Butterfly iQ+ Vet ultrasound device from the beginning of their training will give them opportunities to hone their hand-eye coordination and gain experience in obtaining standardized ultrasound, thereby enhancing their preparation for the clinical portion of their education."
The iQ+ Vet is the second-generation veterinary ultrasound device from Butterfly Network, Inc. (NYSE: BFLY), a digital health company transforming care with handheld, whole-body, multi-species diagnostic imaging. The iQ+ Vet brings sharper imaging, a new procedural guidance tool, and hardware improvements that make the solution more powerful, versatile, and easy-to-use.
Veterinarians can request more information about Butterfly iQ+ Vet at: vet.butterflynetwork.com.
Writer(s): Purdue Veterinary Medicine News | pvmnews@purdue.edu