WILL I AM
Dr. William Hill
Director of Laboratory Animal Resources and Attending Veterinarian, Florida State University, Tallahassee, Florida | BS (Laboratory Animal Science) 1999, North Carolina Agricultural and Technical State University | MPH 2010, University of Tennessee, Knoxville | MDiv, Central Baptist Theological Seminary, in progress | DVM 2003, North Carolina State University | Diplomate, American College of Laboratory Animal Medicine | Certified Professional in IACUC Administration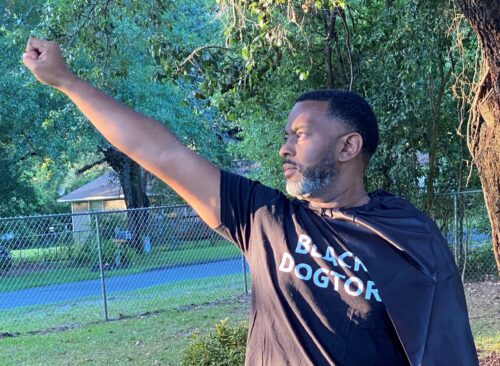 My Story
I decided to become a veterinarian in 8th grade. One Thursday night, I was watching the popular television show LA Law. On this particular episode, one of the attorneys was murdered. Before then, I wanted to be an attorney. But that Thursday night, I decided I didn't want to die at work. I literally rolled over and asked myself, what can I be and have folks call me doctor. That was the night I decided to be a veterinarian! Having said that, my family does have familial history with veterinary medicine. I am the third veterinarian in my family, which is quite unique for African American families. My uncle was a small animal practitioner in Salisbury, North Carolina, and my cousin is a veterinary pathologist in Research Triangle Park.
My Struggles
I went to veterinary school at North Carolina State University between 1999 and 2003. I was the only African American student in my class and the only Black male in the DVM program during my entire tenure.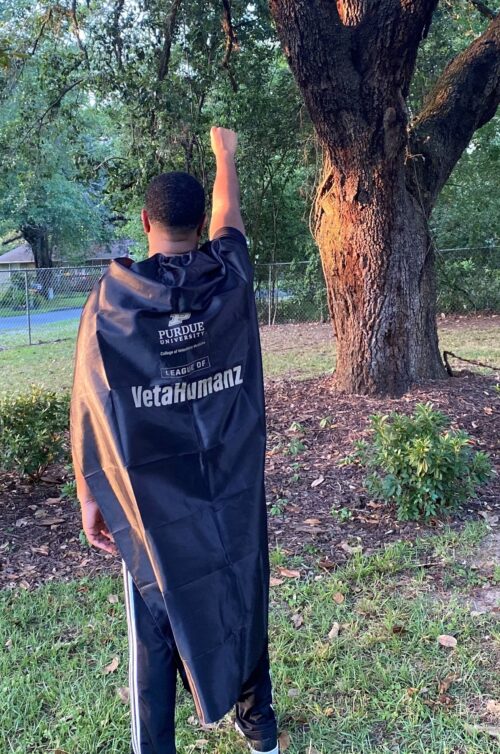 My Heroes
My parents, Johnny and Carol Hill, along with my paternal grandmother, Della Hill, and my uncle George Hill, DVM were early role models. Dr. Frederick Knowles, the veterinarian that gave me a job as a veterinary assistant in 8th grade was also pivotal to the development of my interest in veterinary medicine.
My Typical Day
As a laboratory animal veterinarian, particularly as a program director, I am responsible for daily operation, fiscal management, and oversight of animal housing and use space. Additionally, I supervise all personnel that support the animal care enterprise. Along with another campus veterinarian, I share responsibility for providing veterinary medical care to all vertebrate animals used in teaching and research across our campus. I routinely consult with faculty on planning animal experiments, particularly around methods to reduce pain and distress and current standards of veterinary care. I also provide technical training for common experimental manipulations. There are a myriad of federal laws and guidelines that regulate animal use, including by not limited to the Animal Welfare Act and Regulations and the Public Health Service Policy on Humane Animal Care and Use. As a laboratory animal veterinarian, I serve as a subject matter expert to help faculty and the University remain in compliance and ultimately out of the newspaper. As a laboratory animal veterinarian, I also engage in research, as well as teach both undergraduate and graduate students.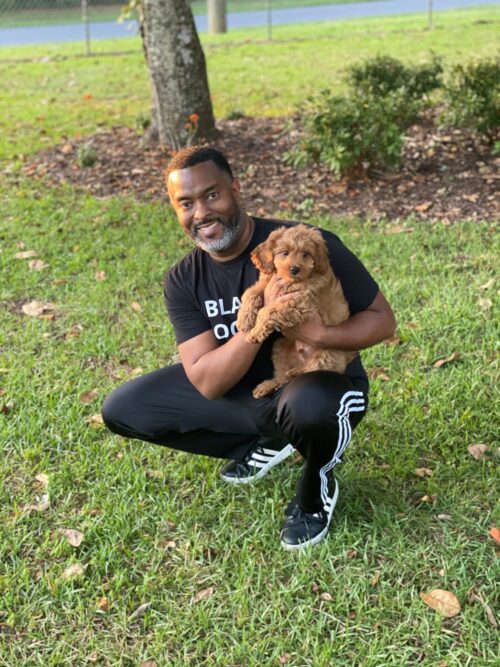 My Stressors
Recent major life changes coupled with the COVID-19 pandemic and ongoing incidents of state sanctioned violence heaped on black people have been significant stressors. I worked with a therapist to talk through my feelings, develop coping strategies, and where appropriate change my own behaviors. I also got a puppy!
My Why
I love the people, love veterinarians! My decision to pursue a career in laboratory animal medicine was motivated largely by the death of my dad from non-small cell carcinoma during my sophomore year of college. I wanted to do something to not only impact animal health but to also impact human health. Laboratory animal medicine was a natural fit. As a lab animal vet, I get to heal animals and simultaneously heal the world!