Committed to excellence through diversity, equity, and inclusion.
In the DC Universe, metahumans are human beings who get superpowers after a dormant metagene is activated during a time of extreme physiological stress. Similarly, when VetaHumanz overcome extraordinary challenges of veterinary college, practice, and life, vetagenes are activated, and superpowers are expressed. Committed to excellence through diversity, equity, and inclusion, VetaHumanz wield their superpowers to prevent threats to animal and public health across the globe. The League of VetaHumanz was founded to provide human beings containing the vetagene, the support to fully develop their superpowers.
Use Your Powers for Good,

Founder and Leader, League of VetaHumanz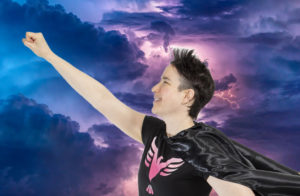 We Are Changing The Narrative!
Life's challenges gift you Superpowers! What powers did you get?
Sharing our

 

whole

 

stories-not just highlight reels
Capes On! Helping each other succeed!
Our Vision
A diverse, inclusive, unified veterinary profession supporting each other, and future VetaHumanz, in protecting animal and public health. #SeeUs #BeUs
Our Mission
Creating a global, inclusive Veterinary Superhero League where VetaHumanz in academia, practice, research, government, and industry engage with community centers and schools across the globe to provide access and support for underserved youth.

VetaHumanz will create and deliver STEM resources that provide K-12 students diverse and relatable veterinary role models #SeeUs
VetaHumanz will communicate the positive impact of veterinary medical research on public health and animal health, while facilitating career exploration and experiential learning #BeUs
VetaHumanz will improve health literacy and reduce health disparities in people and their animals. #UseYourPowersForGood
Help Us Grow
VetaHumanz initiatives you can support
Production of SuperPower Packs (veterinary STEM resources and role model collectible cards) for global distribution to underserved kids.
The Cape Fund (Supporting the Drip)

VetaHumanz in Training (veterinary medical students) across the globe who are certified and have been serving as role models through the This Is How We "Role" program will receive capes upon graduation from veterinary college to signify their transition to VetaHumanz, and will receive vet lessons to launch How We "Role" programs in their communities.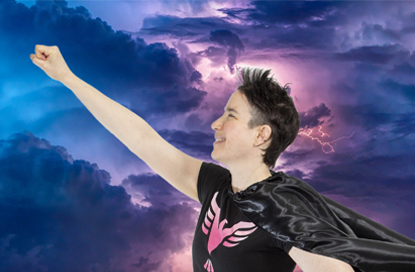 Pink Phoenix
Dr. Sandra San Miguel, DVM, PhD, DABVP (Emeritus)
Founder and Leader, League of VetaHumanz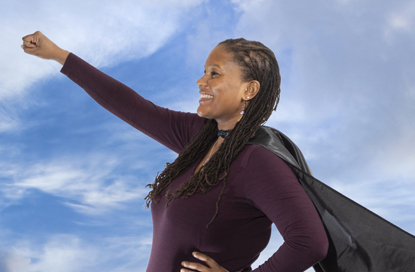 A New Dawn
L. Tiffany Lyle, DVM, PhD, DACVP
Director of VetaHumanz Live! Podcasts, League of VetaHumanz