SALLI-MANDER SCHLAXALOTL
Dr. Salliane Schlacks
Assistant Professor of Practice, University of Arizona College of Veterinary Medicine | BS 2005, Biology, Regis University | DVM 2009, University of Illinois | Diplomat College of Veterinary Internal Medicine (Small Animal Internal Medicine)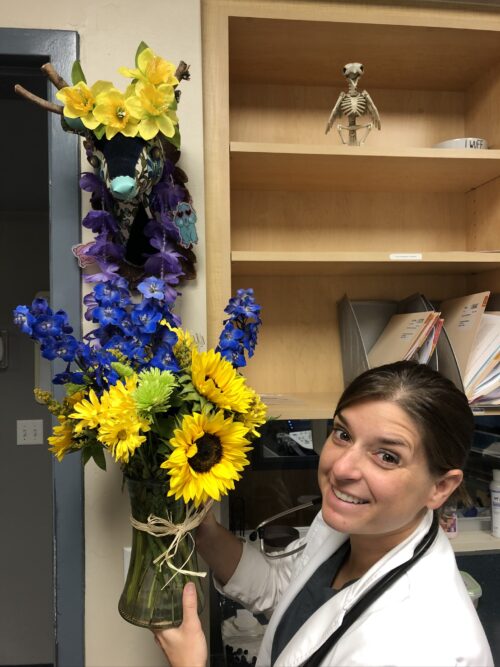 My Story
I have always been fascinated by the science of the body and the natural world. I was also drawn to the idea of healing animals, as well as helping their human counterparts. Veterinary medicine seemed to encompass both desires, and it was my goal to become a veterinarian from an early age.
My Struggles
In high school and college, I really struggled in courses that involved complex math and non-biology sciences like organic chemistry and physics. Since these were prerequisites for applying to veterinary medicine, I worried that I would not be considered a good candidate and would struggle with materials in vet school. I also went to a small liberal arts college and was worried I didn't have enough prestige to be considered. Once in vet school, I was full of self-doubt, felt like I didn't belong there, and that anxiety was very intense. With the help of peer tutoring, support from my professors, mental health professionals, and friendships in vet school, I was able to overcome imposter syndrome and manage my anxiety.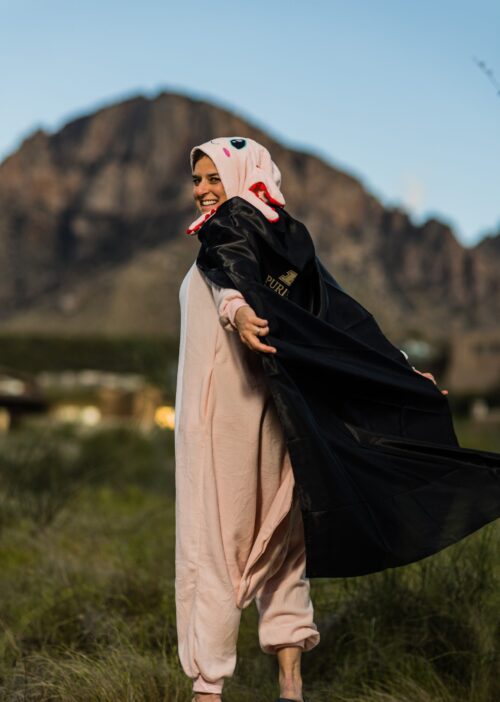 My Heroes
My hero was, and still is, Sally Ride. She was an athlete and a scientist, and the first American woman in space! I briefly thought of trying to become an astronaut if it weren't for all the math. Sally Ride's commitment to encouraging young girls to pursue careers in STEM is one of the reasons she is still my hero to date. The more I learn about her life and accomplishments, the more of a hero she becomes to me. Also, she has a great first name.
My Typical Day
As an Assistant Professor at a veterinary college, my days involve creating educational materials for courses, and delivering information to veterinarians in training. Supporting our students and making sure their questions are answered is an important part of my days. It is exciting to be in a learning environment and to share my love of veterinary sciences with our students!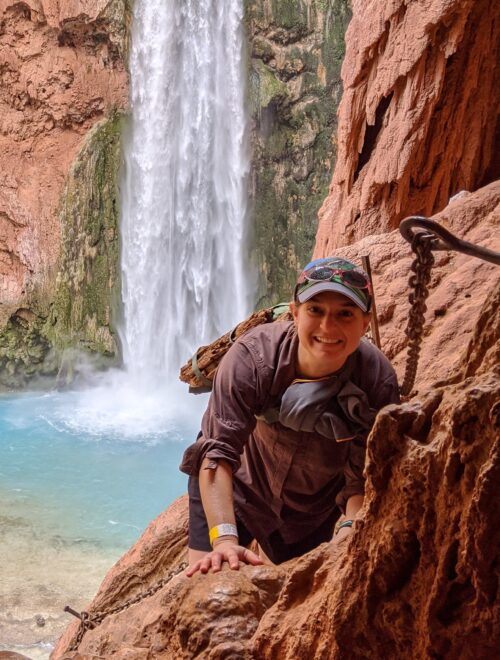 My Stressors
There is a lot of pressure to make sure students are getting what they need to prepare them for completing their DVM program, and for their life as a veterinarian. Gathering, creating and revising classroom materials and assessments to ensure all students are able to access and understand the important concepts is hard work – I want them all to be successful! My stress-management strategies include scheduling time for myself to get outside and detach myself from the grid from time to time, spend time with my family, and to make sure I reach out for help if I need it.
My Why
When I was in clinical practice, I loved meeting patients and clients, and interacting with the dogs and cats who came to see me. Using diagnostic tests to diagnose complex diseases, and creating therapy plans felt like detective work and art mixed together. As a professor now, my favorite parts of being a veterinarian are sharing the scientific knowledge with our students and supporting them through their learning process. Also, there is always something new to learn and I share our students' curiosity to always learn more! They axolotl questions!