CAPTAIN MOO
Dr. Rafael Neves
Assistant Professor, Food Animal Production Medicine, Section Head, Bovine Field Service, Purdue University College of Veterinary Medicine | DVM 2008, Pontificia Universidade Catolica de Minas Gerais, Brazil | MSc 2011, University of Guelph, Canada | Residency (Ambulatory and Production Medicine) 2013, Cornell University | PhD 2017, Cornell University.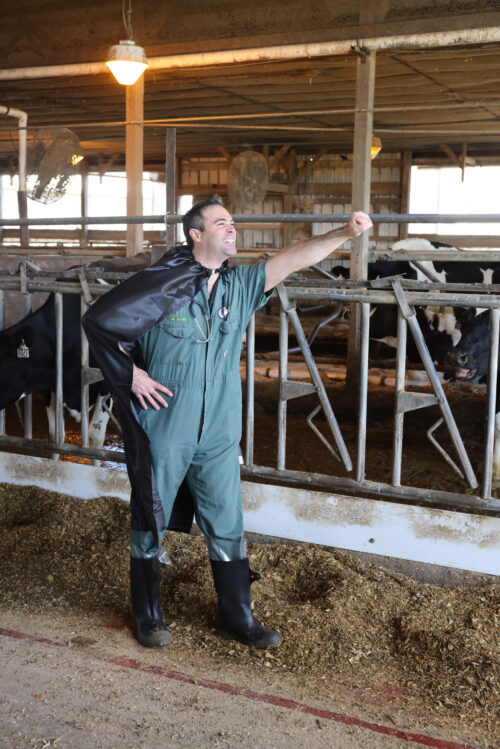 My Story
I am the first veterinarian in my family. I was the child that had many animals (birds, bunnies, turtles, fish, and dogs) growing up and loved to care for them. And, my parents have a cattle ranch. Cows fascinate me by how strong and gentle they can be. Becoming a vet was a way to be closer to cows and care for them.
My Struggles
There is a lot of information to learn during vet school and, at times, I felt quite overwhelmed. I had very supportive professors and had to be good about taking good care of my mental health. And, I still do!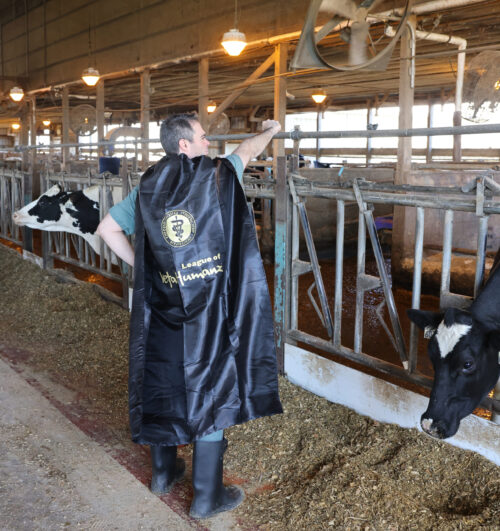 My Heroes
My dad and my mom who were and are very supportive of my life decisions. And, Ayrton Senna, a Brazilian race driver that I grew up watching. He was a phenomenal race driver and inspired many Brazilians by his dedication to be the best he could in his profession, and his kindness to the poor in Brazil.
My Typical Day
It really depends on the day. When I am off clinics, I advise my graduate students, perform research, write grants, and review manuscripts. When I am on clinical duty, I drive to farms to treat sick cows/goats/sheep, and help farmers with major tasks to maintain their herd health (for example, regular vaccinations, pregnancy checks). And most often, I have senior DVM students with me in the truck and in the farm calls so they can learn by doing it.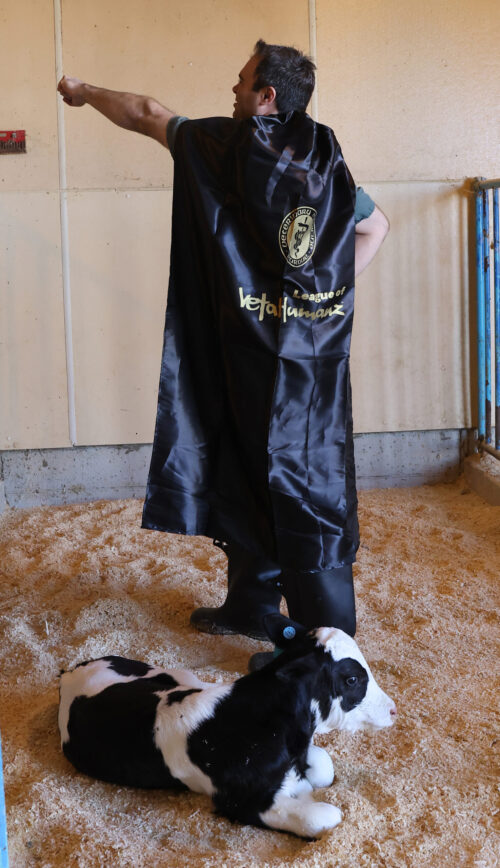 My Stressors
Doing research can be very stressful sometimes as you work a lot on a grant and still not get it funded. Whenever I get a rejection on a grant, I go for a walk or to the gym to wind down. But, after a couple of days, my mind switches from just seeing the negative side and I get reinvigorated by working harder to fulfill the major gaps raised by the reviewers for a resubmission.
My Why
I cannot see myself doing anything else other than being a veterinarian and working in academia. I get to work with cows, teach and coach veterinary students and graduate students, and perform research to generate knowledge and enhance dairy cattle health. There is no other job that would allow me to do that.