KINDNESS WARRIOR
Dr. Kenita Rogers
Executive Associate Dean, Director for Diversity & Inclusion, Texas A&M University College of Veterinary Medicine & Biomedical Sciences, College Station, TX | BS 1979, Animal and Veterinary Sciences, West Virginia University | DVM 1982, Louisiana State University | MS 1986, Texas A&M University | Diplomate American College of Internal Medicine (Oncology, Internal Medicine)
VetaHumanz Live! Podcast
Dr. Rogers was featured in Episode 20 of the VetaHumanz Live! Podcast. Listen now.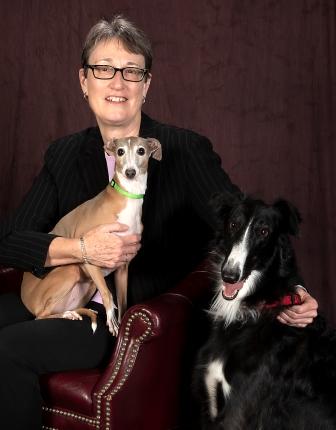 My Story
I was a very shy child and found a great deal of comfort in reading all types of books. Reading was an escape and a window to the outside world. Until I was about 10 years old, I wanted to write books and be an author. When I was in fourth grade, I read the entire James Herriot series, beginning with "All Creatures Great and Small". My family had always had pets, and they were great company for me at that age. After reading that series, I felt the pull of veterinary medicine and never wanted anything else. James Herriot helped me to see that you could be both an author AND a veterinarian!
My Struggles
My biggest hurdles were still being very shy and moving far away from home to go to veterinary school. I am originally from West Virginia and went to Louisiana State University to veterinary school. Because of the distance from home and family, I needed to grow up a little bit and learn to rely on myself and my classmates more. It was an awesome experience with wonderful people and helped me to become more confident and a better team player.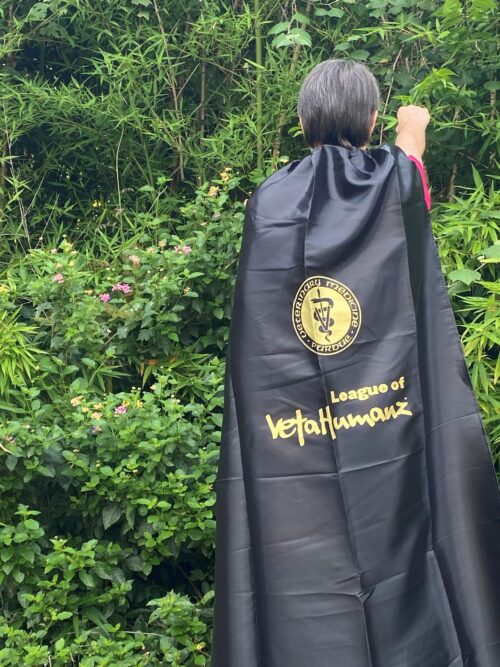 My Heroes
Besides my family, the most influential people in my life have always been my teachers and coaches. These were the individuals that let me know that they believed in me no matter what and supported me in pursuing my dreams. They encouraged me to work harder, play harder, and reach for the stars. They were also great role models for kindness, empathy, sharing, being part of a team, and life-long learning.
My Typical Day
For the first 20+ years of my veterinary career, I was a clinician in internal medicine and oncology, treating primarily dogs and cats with cancer. At that time, my days were filled with seeing patients, working with clients, teaching veterinary students, and writing a few book chapters and journal articles (I got to be an author after all). For the past 14 years, I have worked in the Dean's office. The first 10 years, I served as the Associate Dean in charge of the DVM student program. For the past 4 years, I have been an administrator for the college as the Executive Associate Dean. Right now, I have responsibilities that span students, faculty, and staff, so I attend a LOT of meetings. Hopefully, my leadership helps others to be more successful. One of the best roles that I have been assigned is "Director for Diversity and Inclusion" for the past 9 years. This role means that I get to work with everyone in the college to promote diversity, a welcoming environment, fairness, and educate others about how important diversity and inclusion are to an organization.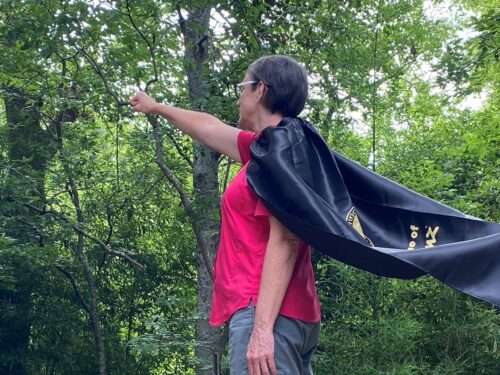 My Stressors
While there can be many stressors in the workplace, the issues that stress me the most are when people are not kind to one another, are not as respectful as they should be, and when individuals are not treated fairly. My favorite people are kind, brave, respectful, sincere, empathetic, and fun! The best two ways that I manage my stress are some form of exercise and being out in nature. Both of those activities bring me more peace and joy.
My Why
I love everything about being a veterinarian! It is a very cool profession! The best part for me is being able to help people ……… both as a clinician in diagnosing and treating patients, as a teacher in helping veterinary students learn and grow as professionals, and as an administrator helping others become more successful in their roles. There are so many different career paths as a veterinarian ………. the possibilities are endless!