Women Veterinary Deans Share Leadership Wisdom and Insights at PVM Faculty Women's Luncheon
Friday, June 24, 2022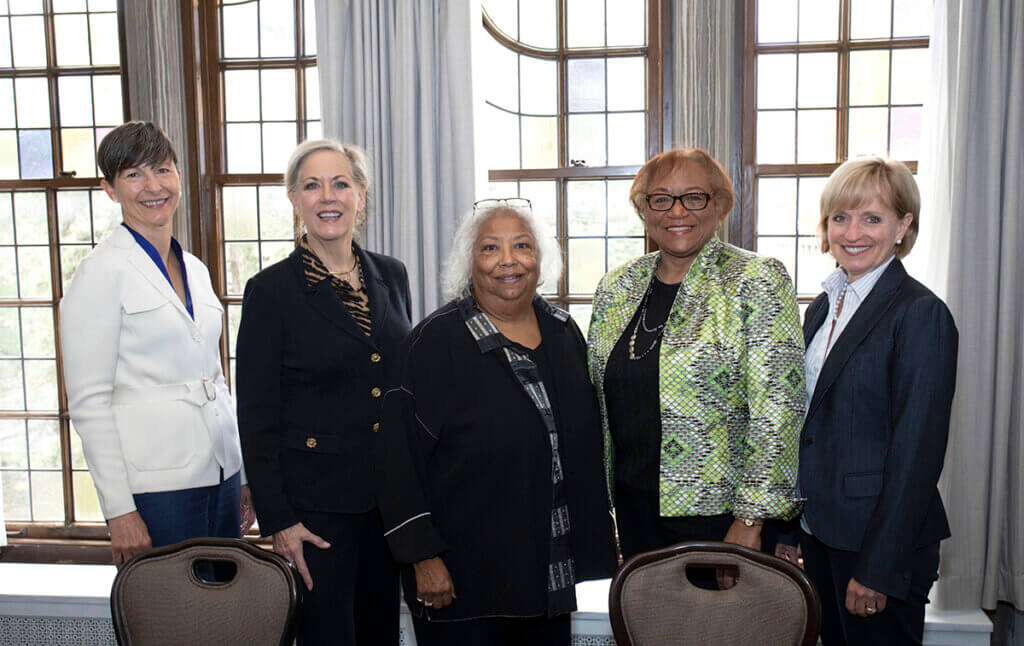 Women on the Purdue Veterinary Medicine faculty received practical help and encouragement to pursue academic leadership opportunities during the 2022 PVM Annual Faculty Women's Luncheon, which featured a panel of current and past women deans of colleges of veterinary medicine. Held on Monday, April 25, at the Purdue Memorial Union West Faculty Lounge, the event was hosted by the College of Veterinary Medicine's Office for Diversity, Equity, and Inclusion.
Dean Willie Reed opened the luncheon by sharing about the history, progression, and importance of the event as a means of helping foster an increase in the number of women serving in leadership roles in academic veterinary medicine. Then, Dr. Latonia Craig, assistant dean for inclusive excellence, introduced the distinguished panel of women deans convened to share leadership wisdom related to the luncheon theme of "Creating Pathways to Successful Inclusive Leadership: Insights and Pitfalls." The panel members, who represented a total of more than 30 years of leadership experience with colleges of veterinary medicine from across the country, were: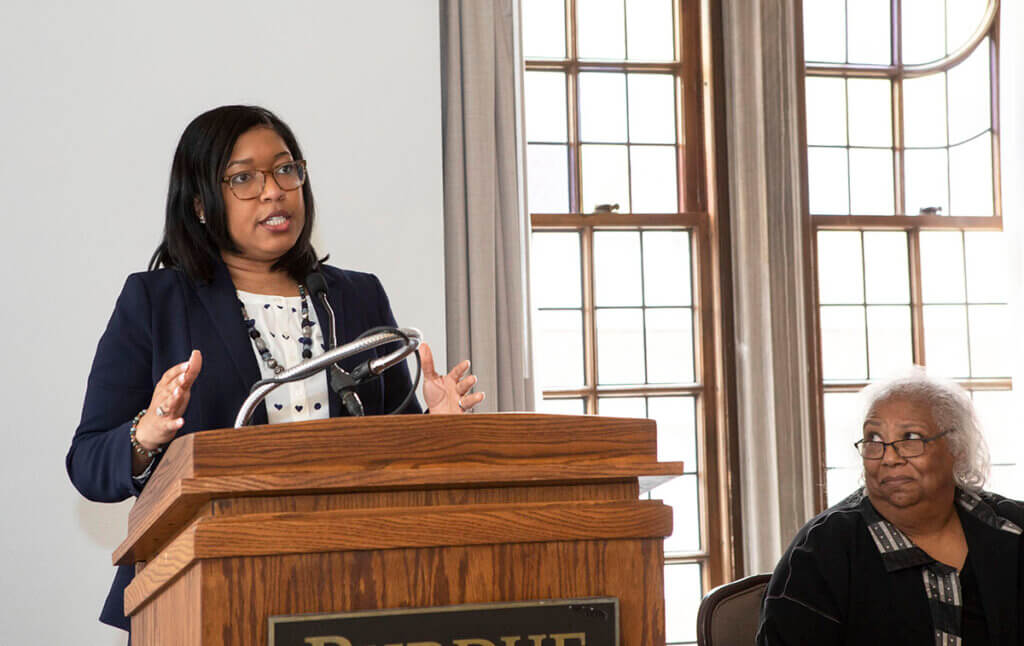 Eleanor Green, DVM, DACVIM, DABVP, veterinary consultant and senior advisor/consultant for the Animal Policy Group and Dean Emerita of the Texas A&M University College of Veterinary Medicine and Biomedical Sciences;
Sheila Allen, DVM, MS, DACVS, senior accreditation advisor for the American Association of Veterinary Medical Colleges (AAVMC) and Dean Emerita of the University of Georgia College of Veterinary Medicine;
Ruby Perry, DVM, MS, PhD, DACVS, Dean of the Tuskegee University College of Veterinary Medicine; and,
Julie Funk, DVM, MS, PhD, Dean of the University of Arizona College of Veterinary Medicine.
The panel presentation, facilitated by Pat Lowrie, senior diversity consultant to PVM, included discussion of such topics as career aspirations, preparation for leadership, the importance of inclusion, challenges and pitfalls, and perceptions of mentoring, coaching, and sponsorship of junior faculty. Following the presentation, the panelists joined the attendees in groups that collectively developed initial strategies for identifying necessary resources and or assets that would help facilitate a successful leadership career trajectory. At the closing, the panel members reconvened to offer their final reflections about preparing for and aspiring to leadership roles. Those insights included, "be open to opportunities," "create inclusive team support," "be prepared to make the hard decision and remember, no one is perfect," and, "enjoy the successes."
This year's event was the 11th Annual Faculty Women's Luncheon, which Dr. Craig describes as an important, proactive approach to equipping more women on the PVM faculty for leadership roles. "Our college's Diversity Equity, and Inclusion Strategic Plan emphasizes the importance of intentionality, and that dynamic is reflected in this annual opportunity for women on our faculty to gain insights about preparing for leadership positions," Dr. Craig said. "It is not enough for us to just talk about wanting to see more women in academic leadership. We must take the initiative to support and equip those who have that desire in their heart, and encourage them as they pursue that path. This luncheon is one of the ways we can make a difference in that regard, and I appreciate Dean Reed's leadership and support for this effort."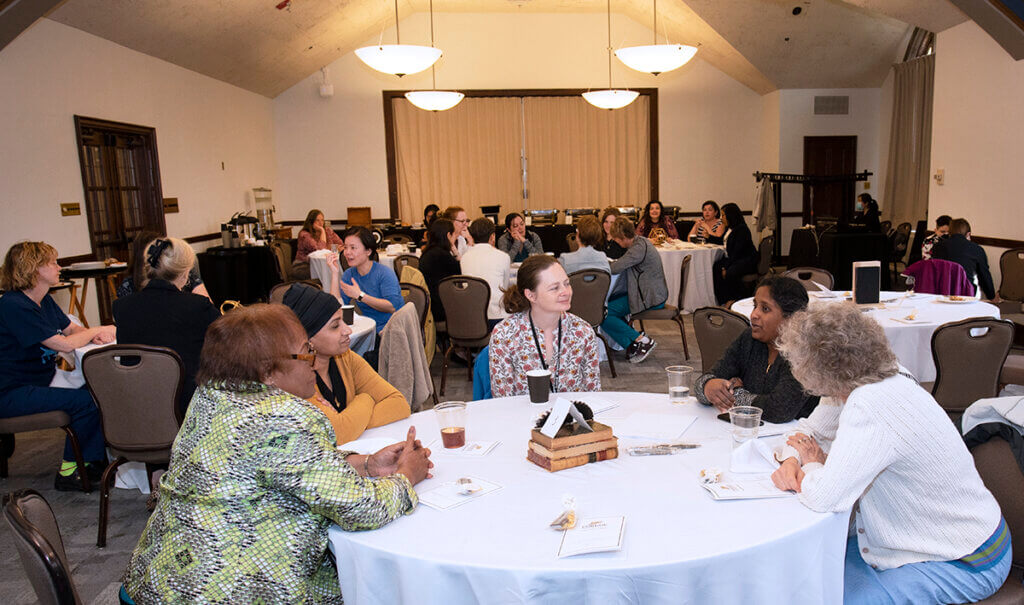 Writer(s): Kevin Doerr and Pat Lowrie | pvmnews@purdue.edu