New Name Graces New Hospital Complex as Construction Enters Home Stretch
Thursday, June 24, 2021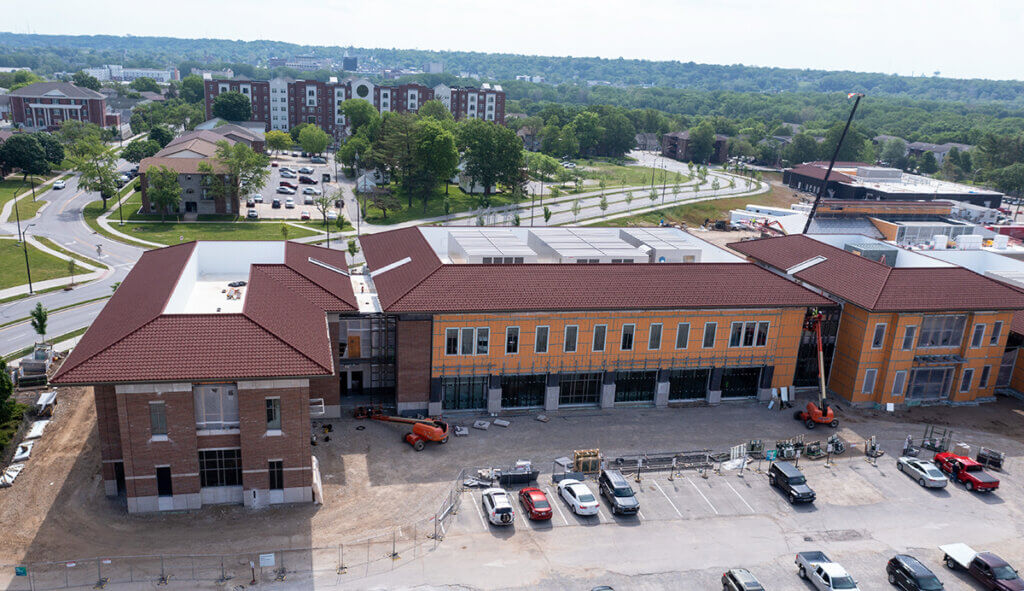 "What's in a name?' So asks the famous line from Shakespeare. For the Purdue University College of Veterinary Medicine, the answer is a very generous gift that led to naming the new Purdue University Veterinary Hospital facilities the David and Bonnie Brunner Purdue Veterinary Medical Hospital Complex. Construction of the complex continues with the goal of completing the facilities by the end of this year.
The Purdue University Board of Trustees approved the new name in recognition of a $10 million leadership commitment from Dr. David Brunner, a 1979 DVM graduate of the College of Veterinary Medicine, and his wife, Bonnie. The board took the action at its meeting in February, honoring the Brunners for their gift that will be meaningful to students, staff, faculty, clients, and alumni alike for years ahead.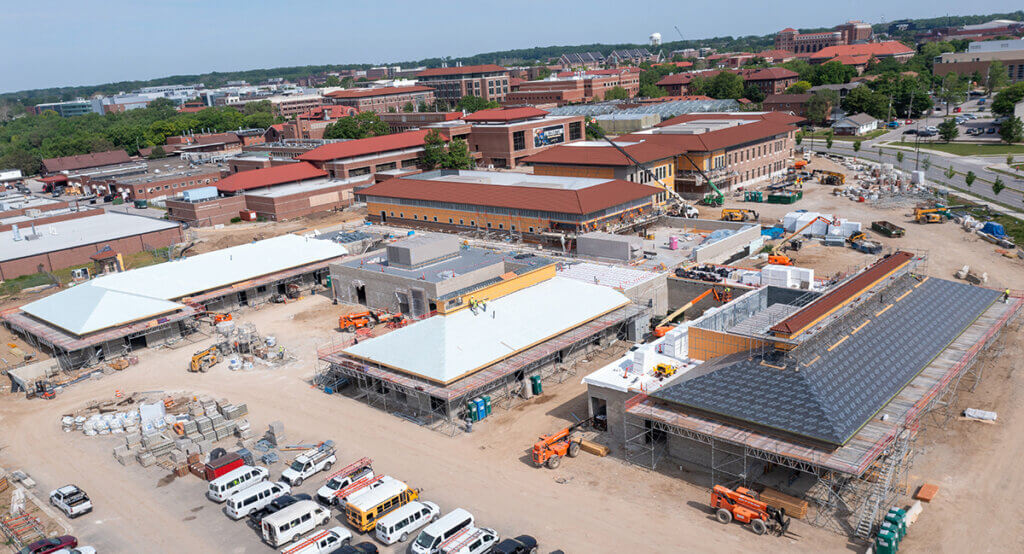 The complex will consist of three components located just east of the existing Lynn Hall of Veterinary Medicine:
The David and Bonnie Brunner Small Animal Hospital, which will add 65,000 square feet to the existing Small Animal Hospital facilities in Lynn Hall that amount to about 40,000 square feet;
The David and Bonnie Brunner Equine Hospital providing 73,000 square feet of new space, which replaces facilities located in the existing Large Animal Hospital.
The David and Bonnie Brunner Farm Animal Hospital amounting to 24,000 square feet and replaces facilities in the existing Large Animal Hospital.
Work on all three facilities is proceeding on schedule. Already, the exteriors of all three hospital components are substantially complete, with the remaining outside work consisting primarily of brick laying and installation of roofing tiles. Inside, the various sections of each of the hospitals are taking shape. The new facilities feature the latest designs for providing advanced care and treatment of patients, both large and small.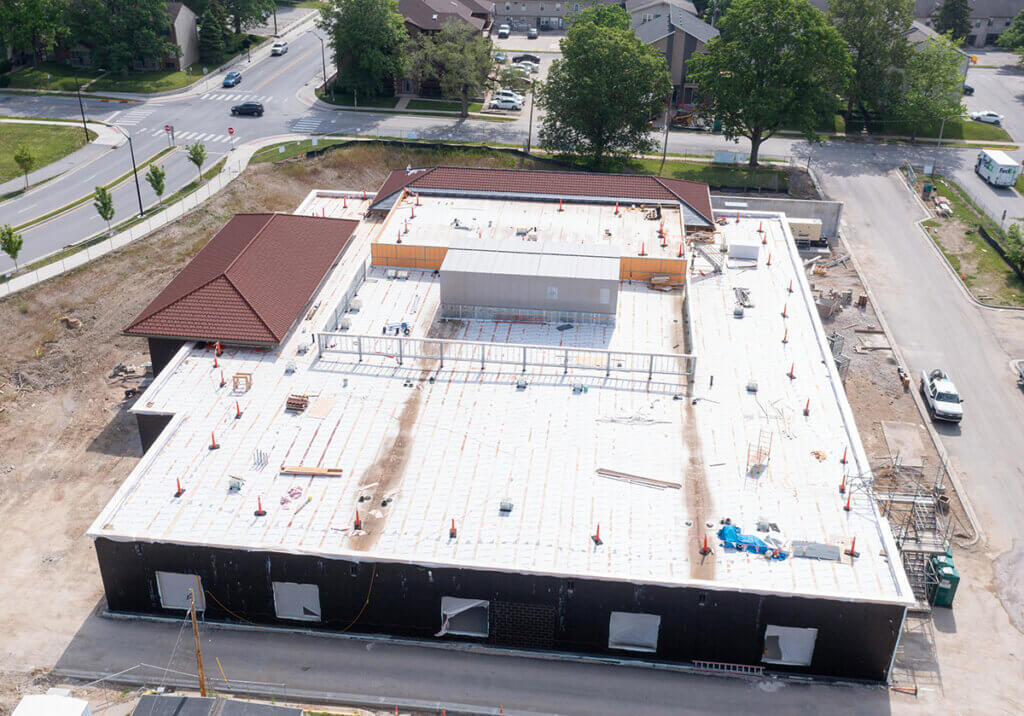 For example, the Farm Animal Hospital will have separate sections for cattle, goats, and swine as well as an isolation area with separate stalls for animals requiring isolation from other animals. In the drive-up unloading and loading area, textured concrete has been provided to prevent mishaps due to the potential buildup of water and ice.
The Equine Hospital will utilize telemetry monitoring capabilities, which will enable staff and clinicians to monitor patients before and after surgery to ensure that they are recovering well. A separate section for diagnostic imaging will house the latest imaging equipment.
The new Small Animal Hospital facility will include designated spaces for a variety of services including emergency and critical care, internal medicine, neurology, and physical therapy.
Additionally, each hospital will include rounds rooms and the Small Animal Hospital will contain a multi-purpose room that will be utilized by the college for various events.
After construction is completed, the move-in will begin with the hope of holding a grand opening as early as April.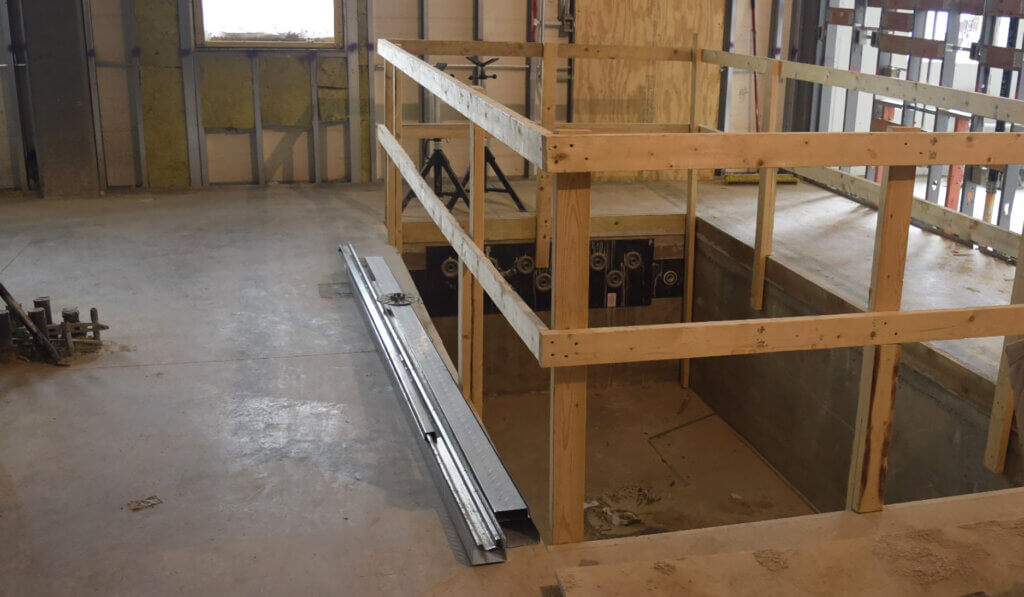 Writer(s): Jonathan Martz, PVM Communications Intern, and Kevin Doerr | pvmnews@purdue.edu