GOHAN
Dr. Paulo Gomes
Clinical Assistant Professor of Veterinary Dermatology, Purdue University, College of Veterinary Medicine, West Lafayette, Indiana | DVM 2007, Sao Paulo State University (Unesp) | Residency 2013, Comparative Dermatology, University of Minnesota | DACVD 2015, American College of Veterinary Dermatology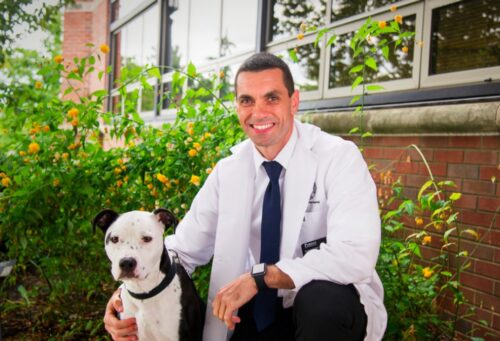 My Story
Animals have always been a significant part of my life. In my family's farm and at home they were always there, large animals, small animals, exotic pets and others. Animals benefit our lives in so many aspects that it was a natural and straightforward career choice for me.
My Struggles
There are always some struggles we go through to achieve our goals. Being far away from family during veterinary school and dealing with homesickness was difficult at times. Another aspect included the uncertainty about academic expectations and the stress of a very demanding curriculum. And finally trying to achieve a work-life balance.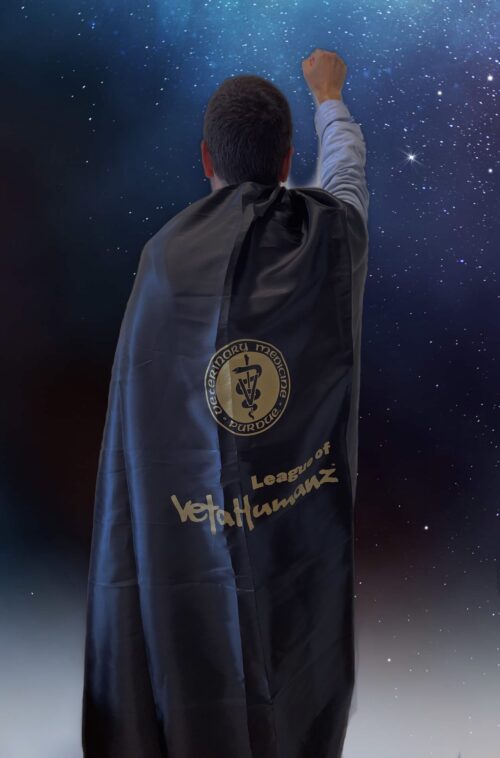 My Heroes
I believe I have had a plethora of role models. I would look for them everywhere. Some were family members, but in most cases they were not. Some were my professors, others were professionals of different careers, and people I've never met. Actually, a few of them I ended up meeting later. I would look for people from different paths of life with an interesting and inspiring life story. I would identify why I admired them and look what they have done and what they have been through to become who they are.
My Typical Day
My day starts very early in the morning when I arrive at Purdue Veterinary Hospital Dermatology Clinic. We receive patients daily. New patients and recheck appointments. We perform many procedures, including video-otoscopic exams, intradermal allergy tests, CO2 laser procedures, among others. We receive students for clinical rotations and we also teach in the classrooms in addition to departmental activities.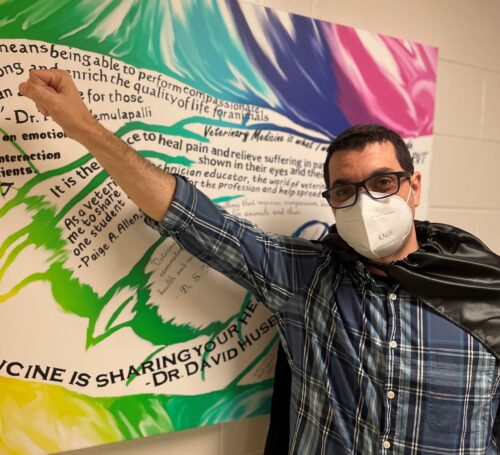 My Stressors
Throughout my career a common stressor factor is to find life-work balance. It may be different for each person, but it took me many years to achieve mine. The way I found to manage it, is to establish some limits for my work schedule and develop new activities and hobbies.
My Why
What I like the most is the diversity of cases on my daily routine. Treating animals is very rewarding it is my way to contribute for the human-animal bond.