PATHO-GENESIS
Dr. Fred Williams III
Anatomic Pathologist, University of Missouri College of Veterinary Medicine, Columbia, MO | DVM 2001, Tuskegee University | Diplomate of the American College of Veterinary Pathologists | National Association for Black Veterinarians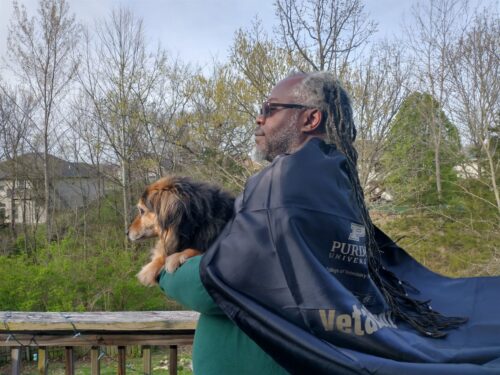 My Story
I have always been interested in science. The how's and why's of the way things worked fascinated me. I found biology to be really interesting and medicine called to me. Human medicine was cool, but animals were really interesting and fascinating. I wanted to work in a zoo. I wanted to be exposed to a lot of creative problem solving with a diverse array of cases.
My Struggles
I did not have a lot of animal science experience. I grew up in a metropolitan area and really didn't know much about livestock. I majored in Animal Science in undergrad to give me the exposure I lacked. I got hired to work on my professor's cattle farm where I learned A LOT about baling hay, working cattle, and driving trucks! I went outside of my comfort zone and learned even more about the ins and outs of a rural lifestyle. It has helped shape my perspective on a lot of different issues.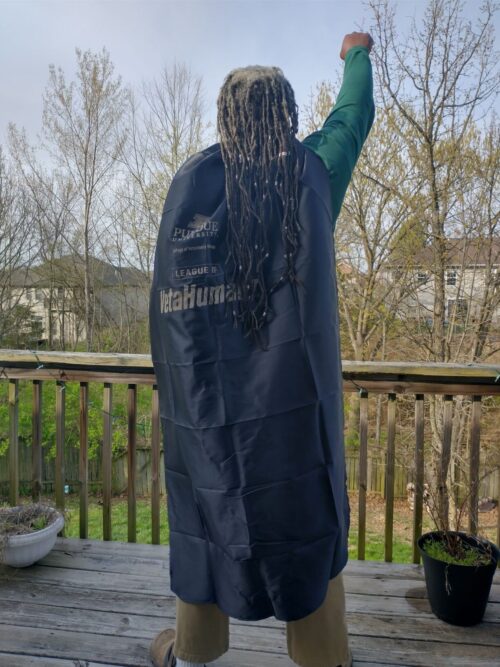 My Heroes
I always found the scientist/inventor characters to be really interesting in shows. The Mr. Fantastic, Black Panther, Dr. Who, Dr. Quest types. People interested in exploring their world and fascinated by exploring their environments. Later, I learned a lot from the professors and veterinarians I encountered on my journey through vet school. I learned the day to day tasks and challenges as well as ways to keep my cool and try to think through problems. As Dr. Padmore said, "You will miss more things by not seeing than you will by not knowing!"
My Typical Day
I have two distinct modes. In the first mode, I spend most of my time reviewing biopsy and necropsy slides to figure out what the pathology of the situation is and how to best relay that information to the referring DVM in order to help the patient or the client to make the best choices about what is going on with their animal. I also spend a lot of time teaching veterinary students. I really, really, really enjoy lecturing and engaging with students. Seeing that light bulb go off in a student's eyes is a glorious treat and I am excited every time I see it! I have to keep working and adapting to different learning styles and experiences, so this keeps me on my toes. In my second mode, I get to delve into carcasses and dissect them! I am looking for evidence of pathology through systematic review of all of their tissues and trying to figure out how to tie together whatever I do (or sometimes DON'T) find with the clinical history to come up with some kind of idea of what happened. It is like surgery, but I don't have to put it back! I have a great time exploring the various anatomies and abscessed organs I come across! Is that a tumor? NEATO!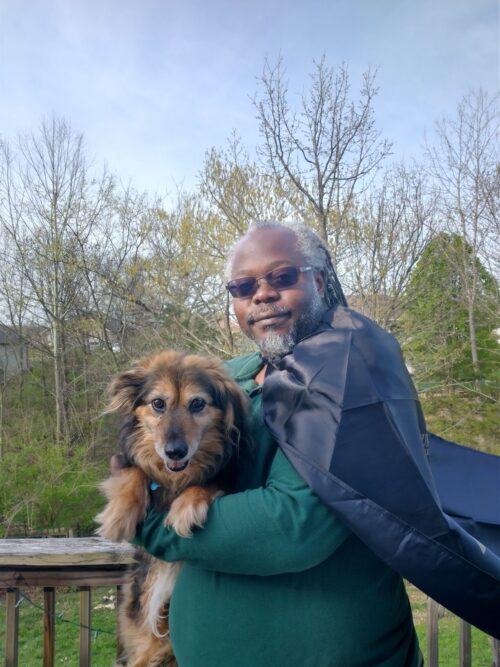 My Stressors
There is a lot of pressure on me, as a pathologist, to come up with a cogent story to explain what happened. Sometimes, this isn't possible or it isn't the story the client or the referring DVM wants to hear. I do my best to try to explain things and to make sense of what to do with what we actually found, but the people I work for are often under a great deal of stress or concern and desperately looking for answers. I do the best I can to help them.
I manage this by trying to be objective and as efficient as I can. I don't over state my case and I try to make sure to include alternative possibilities to explain what we may be seeing other than what I was thinking. Working as a team, to collaborate on cases and being open to other ideas helps to relieve the stress of coming up with "the RIGHT" answer.
My Why
I love the variety of ways I can interact with my world and with science through my job. I have managed to work with everyday people who are facing a tragedy, to big cats, and to zoo elephants! I never know what is going to walk in the door every day, so each day feels a little bit like an adventure!
I also like that I can offer peace of mind to people who are struggling with their grief. Their pet died suddenly and they wonder if there is something else they could have done. They wonder if they were negligent or at fault somehow. I get to ease their minds that they did what they could and that what happened was really out of their control. Or I can put a specific face on the cause of their personal loss which is better than the looming fear of uncertainty and worry for their other pets. It is really the most rewarding problem solving I can imagine.