Purdue Veterinary Conference Public Events Bring out the Dog Lovers in All of Us
Friday, August 23, 2019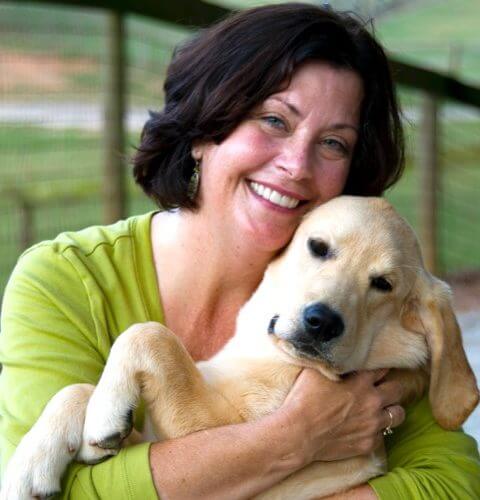 The Purdue University College of Veterinary Medicine will host two public events focused on the human-animal bond during the annual Purdue Veterinary Conference September 17-21. The conference kicks-off Tuesday, September 17, with the Elanco Human-Animal Bond Lecture featuring Jennifer Arnold, founder of Canine Assistants and New York Times bestselling author. Then, on Saturday, September 21, the conference will wrap-up with the popular Dr. Skip Jackson Dog Jog on Purdue's West Lafayette campus.
From medical detection to safety assessment to copious amounts of unconditional affection, dogs have a remarkable ability to provide assistance and comfort to people. Join Jennifer Arnold for the Elanco Human-Animal Bond Lecture as she reviews the ways in which dogs are capable of improving human life and how we best can encourage them to do so. Jennifer serves as executive director of Canine Assistants, which is a nonprofit organization dedicated to educating and empowering people and dogs so they may work together to the benefit of both. The organization's service dog school, based in Milton, Ga., has graduated nearly 3,000 dogs since its inception in 1991, placing them free-of-charge with both children and adults. The Elanco Human-Animal Bond Lecture is free and open to the public. It will be held September 17 from 5:30-6:30 p.m., at Fowler Hall in Stewart Center with a light reception to follow in the adjacent Robert L. Ringel Gallery.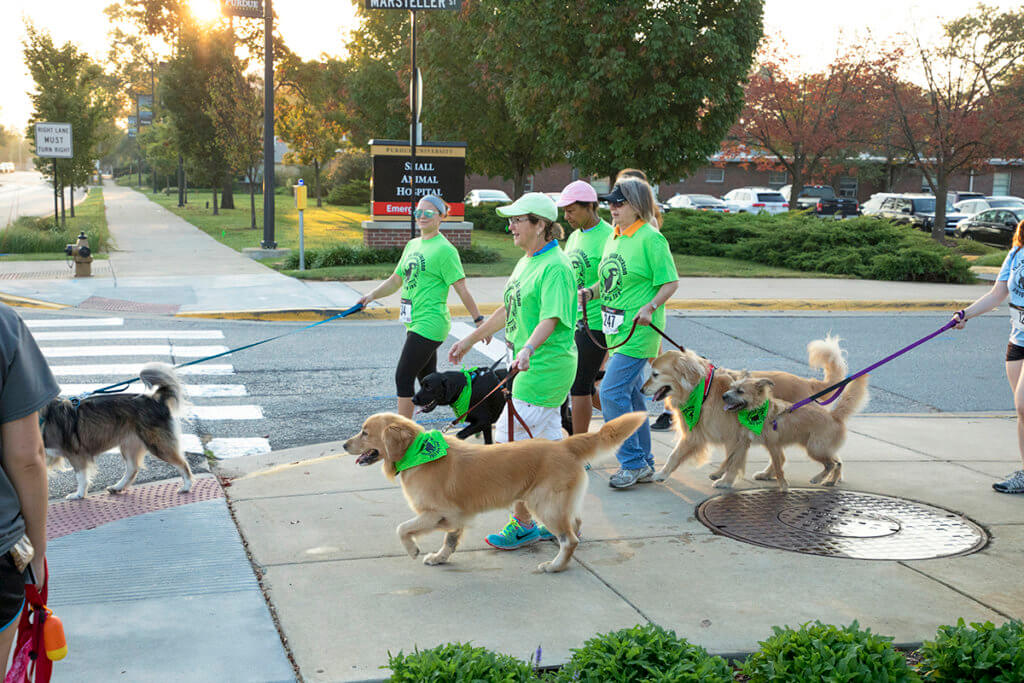 The annual Dr. Skip Jackson Dog Jog will cap off the Purdue Veterinary Conference week Saturday morning, September 21. Any and all dog lovers are encouraged to lace up their running shoes to help raise money for the PetSafe Program and Priority 4 Paws. The PetSafe Program is a community service offered by the College of Veterinary Medicine to meet the short-term housing needs of pets whose owners are temporarily unable to provide care due to emergencies such as natural disasters or domestic violence. The Priority 4 Paws mobile surgery unit provides spay and neuter services free-of-charge to participating Indiana animal shelters.
The 2019 Dr. Skip Jackson Dog Jog 5k Fun Run / Walk is named in honor of Dr. Horace (Skip) Jackson, professor emeritus of veterinary physiology and biochemistry. The race was first held in 1972 and is one of the longest-running traditions of the Purdue Veterinary Conference. Check-in will begin at 7:00 a.m., at Lynn Hall, with the Fun Run / Walk starting at 8:00 a.m. Dogs are welcome to join the fun, too! The 2019 Dog Jog is sponsored in part by SAVMA Purdue, AVMA | All for Students, Banfield Pet Hospital, Purina, McAfee Animal Hospital, Elanco, Pooch at Play, Fleet Feet West Lafayette, and AVMA | LIFE.
Click here for more information about the race and to register.
Writer(s): Andrea Brown | pvmnews@purdue.edu