Purdue Veterinary Conference Keynote Sessions Will Address Wellness and Diversity
Friday, September 2, 2022
The rapidly approaching Purdue Veterinary Conference September 20-24 will feature two Keynote Lunch sessions addressing the significant topics of wellness and diversity in the veterinary profession. The keynote speakers will address how these topics represent real challenges facing the veterinary medical profession across the country.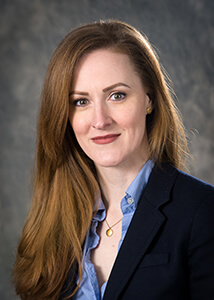 The first keynote session will be held during lunch on Wednesday, September 21, for registered conference attendees. The speaker will be Makenzie Peterson, DSW, MSc, who will give a presentation entitled, "Culture Change & Wellbeing in Veterinary Medicine." Her approach recognizes that many external and internal events have heavily influenced veterinary medicine, especially within the last few years. Aspects of the profession that had previously been viewed as "untouchable" have been challenged, restructured, or transformed.
Dr. Peterson will cover the current challenges and opportunities ahead for enhancing mental health, occupational satisfaction, and overall wellbeing in the profession and how everyone can work together to envision a new era of veterinary medicine.
Born and raised in Alaska, Dr. Peterson completed her master's degree at the University of Utah in Health Promotion & Health Education and her Doctorate of Social Work from the University of Southern California. She currently serves as the director for wellbeing at the American Association of Veterinary Medical Colleges (AAVMC). She works to advance AAVMC's strategic goal of fostering a culture of wellbeing throughout academic veterinary medicine by promoting preventative, systems-based initiatives that positively impact people's lives. In particular, she leads efforts to improve the wellbeing of students, interns, residents, staff, and faculty at AAVMC member institutions by conducting national research on mental health and wellbeing and providing organizational recommendations and consultation for program development and implementation.
Previously, Dr. Peterson served as a health specialist for a joint MIT/Harvard-sponsored start-up located in the Harvard Business School's Innovation Lab focused on educating college students on health topics, and at the Cornell University College of Veterinary Medicine as their first Wellbeing Program director, creating community wellbeing initiatives for students, staff, and faculty. Additionally, she served on the Wellbeing Committee for the New York State Veterinary Medical Society and she currently serves on the Board of Directors for the Women's Veterinary Leadership Development Initiative.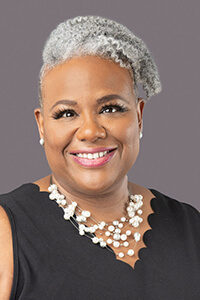 The lunchtime Keynote session Thursday, September 22, will feature Dr. Lisa M. Greenhill, who will give a presentation entitled, "Developing your Sense of Agency to Promote Diversity, Equity, & Inclusion in the Workplace." In her session, Dr. Greenhill will discuss how one of the primary reason's individuals fail to advance diversity, equity, and inclusion efforts is actually fear – fear of failing and getting it wrong. She will share how, with a little courage and planning, people don't have to be afraid of working to improve DEI efforts in their workplaces. As part of the session, attendees will be pointed to resources and planning techniques that will improve veterinary professionals' confidence in meaningfully and successfully advancing DEI efforts in their places of work.
Dr. Greenhill earned a master's degree in Public Administration (with a specialization in health policy) from George Mason University in Fairfax, Virginia, and an EdD in Higher Education Administration and Organizational Change from Benedictine University. She joined the AAVMC in 1996 and has worked for the association on three separate occasions. In 2004, she accepted the position of associate executive director for institutional research and diversity at the association before becoming senior director for institutional research and diversity. Her work primarily focuses on the ongoing development and implementation of the DiVersity Matters initiative at the national and local levels as well as promoting the veterinary medical profession within underrepresented and marginalized communities.
Additionally, Dr. Greenhill directs the AAVMC's national research agenda. She collects and analyzes data and produces reports related to academic veterinary medicine to include the applicant pool, enrollment, institutional economic impact and diversity. Previously, she worked as a research associate at the American Indian Higher Education Consortium and as the legislative manager for the Association of Women's Health, Obstetric and Neonatal Nurses.
The Purdue Veterinary Conference will be held on the Purdue campus in West Lafayette September 20-24. If you haven't signed up for the conference, time is running out so don't delay in registering. Click here for more information and to register. Click here to sign-up for the Dog Jog.
Writer(s): Kevin Doerr | pvmnews@purdue.edu