Public Lecture on the Importance of Animals for Human Development Kicks off Purdue Veterinary Conference
Friday, August 26, 2022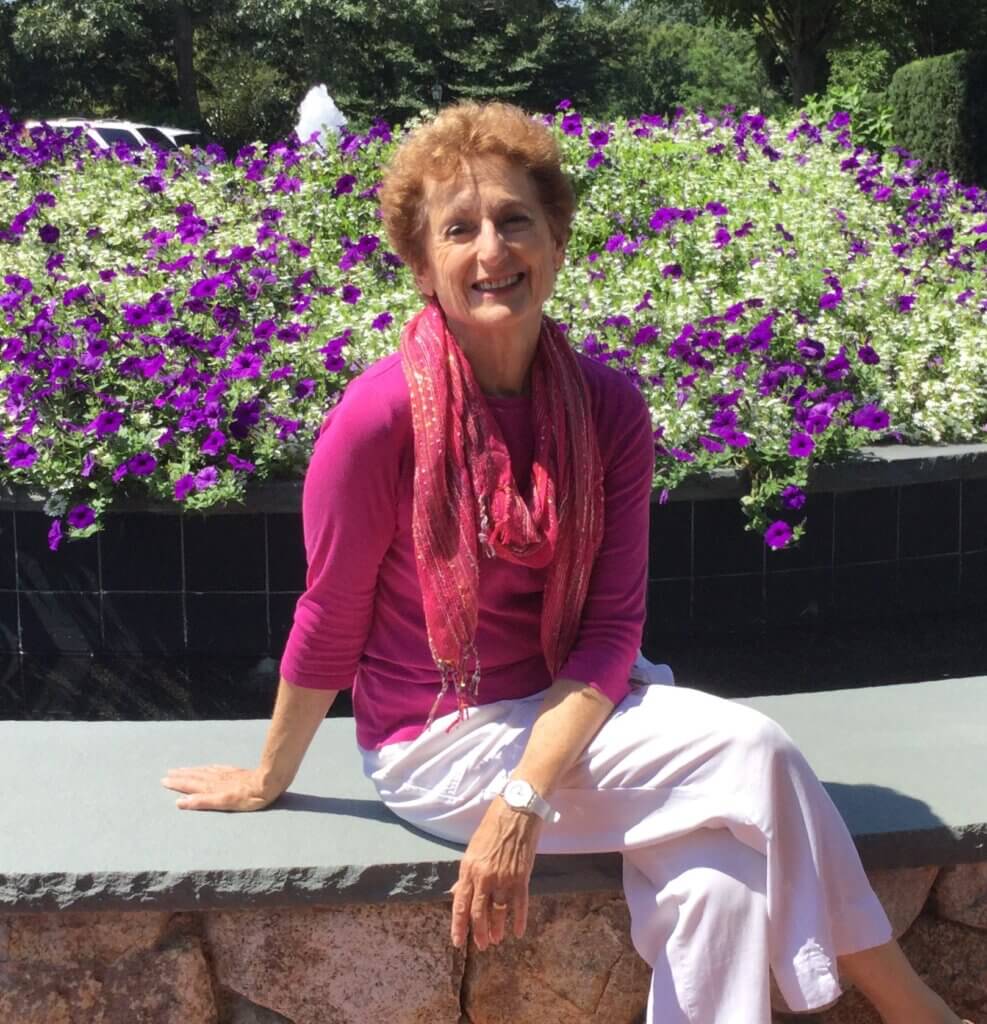 For the first time since the pandemic the Purdue University College of Veterinary Medicine's annual Purdue Veterinary Conference will be held in person this month, with a kick-off event involving a public lecture Tuesday evening, September 20, on the importance of animals for human development.  The Elanco Human-Animal Bond Lecture, held from 5:30 – 6:30 p.m. in the Purdue Memorial Union, will be given by Dr. Gail Melson, Professor Emerita with the Purdue University Department of Human Development & Family Studies, who has played a long-standing role in research related to the human animal bond.
Dr. Melson's talk entitled, "The Other End of the Leash: Why Animals Are Important for Human Development," will explore how human connections with companion animals, domestic animals, wild animals and even animals of peoples' imagination is crucial for human development. Throughout the human lifespan, from infancy through advanced age, animals of every kind influence cognitive, social, emotional and moral development. Drawing on empirical research and influential theories, Dr. Melson will show how humans are embedded in a living world of other creatures and are mutually dependent upon them.
The Elanco Human-Animal Bond Lecture will be held in the Purdue Memorial Union North Ballroom with a reception to follow. The talk is free and open to the public.
The Elanco Human-Animal Bond Lecture is the first session on the agenda for the Purdue Veterinary Conference, which is scheduled September 20-24 on Purdue's West Lafayette campus. The conference will feature continuing education tracks on Veterinary Nursing, Small Animal, Ruminant, Swine, and Practice Management and Communication, as well as industry presentations and USDA Animal and Plant Health Inspection Service (APHIS) modules.
The week of continuing education also includes special events involving three longstanding traditions. The 50th Class Anniversary Celebration for the DVM Class of 1972 will take place Wednesday evening, September 21. The following night, Thursday, September 22, the five year anniversary classes will be honored at the Alumni and Friends Reception, when members of the Class of 1972 will be individually recognized and receive their commemorative 50th Anniversary medallions. Then Saturday, September 24, will feature the return of one of the conference's longest-running events, the Dr. Skip Jackson Dog Jog, which is open to the public and will start at 8:00 a.m. in front of Lynn Hall.
Click here for more information about the 2022 Purdue Veterinary Conference and to register. Click here to sign-up for the Dog Jog.
Writer(s): Kevin Doerr | pvmnews@purdue.edu