Leading Wildlife Veterinarian to Give Special Lecture on Global Conservation and Public Health Challenges at the Purdue Veterinary Conference
Friday, July 26, 2019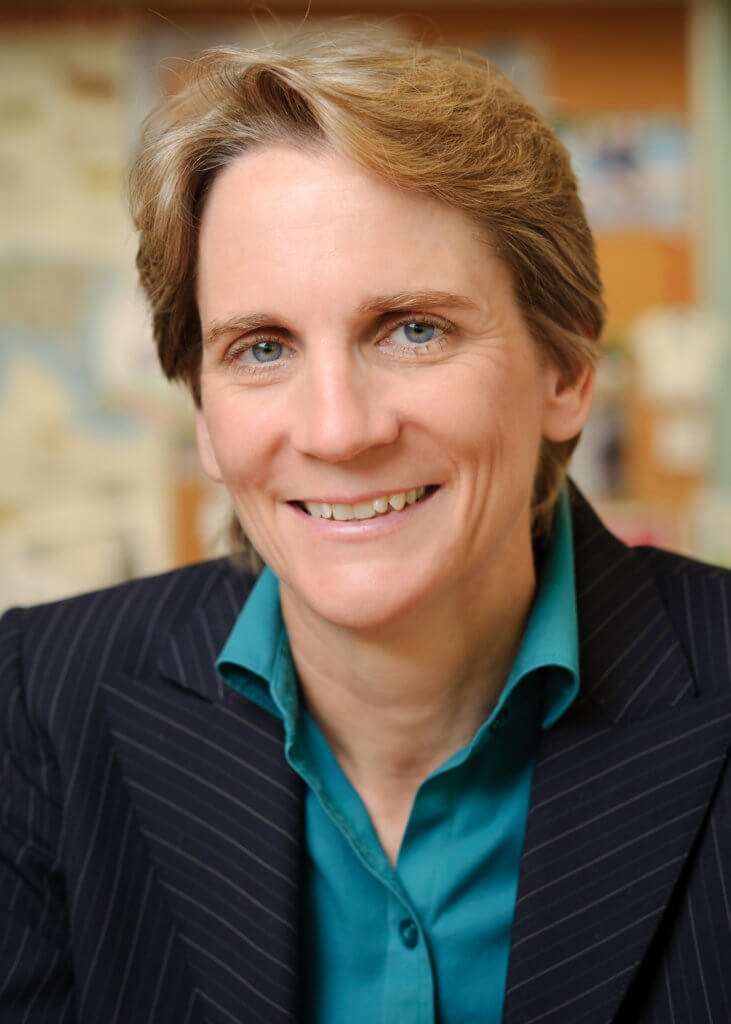 Dr. Sharon L. Deem, a wildlife veterinarian and epidemiologist from the Saint Louis Zoo, will explore the conservation and public health challenges threatening all populations in the "Anthropocene" as she delivers a special address at the 2019 Purdue Veterinary Conference. Dr. Deem will give the annual Dr. Jack and Naomi Stockton Lecture September 19, speaking on the topic "Veterinary Medicine in the Age of the Anthropocene."
Many scientists define this period in earth's history by the scale of human influence, and have labeled it as a new geological epoch called the Anthropocene. Geological epochs are one of the ways that geologists and paleontologists can break down the broad concept of time. Epochs, which are defined on a global level, are identified by the distinct changes (biological or chemical) in stratified sediments and rocks that are found on or below the surface of the earth. Stratigraphic changes are irreversible, and the topic opens up broad discussions about how to move forward in the altered world that humans have influenced in the newly defined geological epoch.
While the Purdue University College of Veterinary Medicine's 60th Anniversary year provides a perfect opportunity for reflecting, it also is a great time for using information that has been learned to take giant leaps forward in addressing global challenges like conservation and public health. Dr. Deem's lecture will emphasize the roles veterinarians play in addressing these issues, including how they use their skills to protect animal health and welfare, work for resource conservation, and promote public health.
Dr. Deem is a leader in conservation medicine and One Health. Her professional focus is on diseases shared between domestic animals, wildlife and people, and the impact of environmental change and human interactions on the health of wildlife populations. Dr. Deem earned her DVM degree at the Virginia-Maryland Regional College of Veterinary Medicine and her PhD in veterinary epidemiology at the University of Florida. She also completed a three-year zoo and wildlife medicine residency at the University of Florida and is board-certified by the American College of Zoological Medicine. Before joining the Saint Louis Zoo, Dr. Deem worked for the Wildlife Conservation Society and Smithsonian National Zoo as both a clinical zoo veterinarian and an international wildlife veterinarian.
During her first three years with the Saint Louis Zoo, Dr. Deem lived and worked on the Galapagos Islands where she served as the veterinary epidemiologist for the Zoo's WildCare Institute Center for Avian Health. She returned to St. Louis in 2010, and since then has been conducting conservation medicine and One Health programs globally, while training the next generation of One Health practitioners. Dr. Deem has drawn numerous accolades and brings years of experience from her work with zoos, universities, and field-based conservation projects to the subject of One Health.
Dr. Deem's lecture will be held in Purdue University's Fowler Hall in the Stewart Center. Only those registered for the Purdue Veterinary Conference may attend. Conference-goers can earn up to 26 hours of continuing education at the 2019 Purdue Veterinary Conference, which provides continuing education opportunities for the entire veterinary team. Conference sessions cover Small Animal, Food Animal, Equine, Exotics, Practice Management, Behavior, and topics of interest for Veterinary Technicians. All conference sessions and special events will be held on Purdue University's campus in West Lafayette, Ind. Learn more and register by visiting purdue.edu/vet/conference.
Writer(s): Andrea Brown | pvmnews@purdue.edu