It's "Virtually" Here! Purdue Veterinary Conference Begins Tuesday, September 22
Friday, September 18, 2020

The first virtual Purdue Veterinary Conference is set to kick-off Tuesday evening, September 22, with the Elanco Human-Animal Bond Lecture, and continue with three days of high quality continuing education and special events. Among those virtual events will be a Trivia Night for all members of the PVM family!
"PURSUIT! Alumni and Friends Trivia Night" is the name of the friendly competition set for Thursday, September 24 from 6:00 – 8:00 p.m. Open to all faculty, staff, students, alumni and friends, the mystery themed event is the virtual equivalent of the traditional mixer reception that's normally held in-person during the conference.
After a virtual happy hour and acknowledgment of alumni in our anniversary classes, there will be three rounds of trivia questions. Team-up with colleagues, friends, family and alumni classmates to compete! Trivia topics will include pop culture, Purdue, and veterinary medicine. Prizes and bragging rights will abound!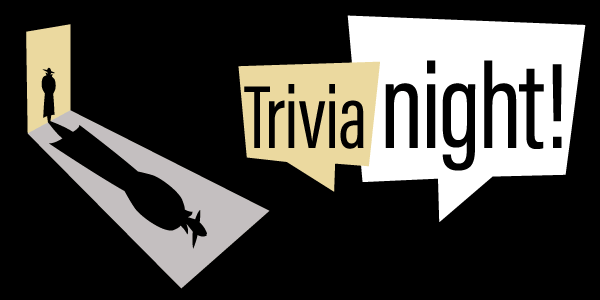 It's elementary really…
Form a team with classmates, colleagues, and friends
Create a fun team name
Appoint a team captain
Each team will be presented the questions and break into a separate room to collaborate on answers. The team captain will submit the answers for the team on a special link. The team with the most points at the end will win!
To register your team, email your team name, member names, and team captain to vetalumni@purdue.edu. This event is free and open to PVM family and friends. So make a team with your family, friends, and pets and get ready to have fun!  Whether you fancy yourself Nancy Drew, Professor Plum, or Hercule Poirot, come ready to put your best gumshoe forward.  A Zoom link will be provided to all who have signed-up for the event or registered for the conference.
Other features of the 2020 virtual Purdue Veterinary Conference include the virtual Awards Celebration Wednesday night, when outstanding faculty and Distinguished Alumni Award recipients will be recognized, as well as Wellness and Diversity Keynote presentations. Other excellent continuing education sessions will be offered as tracks on small animal, practice management, equine, exotics, ruminants, swine, one health and emergency preparedness, and topics of interest for veterinary nurses. Attendees can earn up to 24 hours of continuing education, and will have access to our virtual exhibit hall.
This year's conference would not be possible without the generosity of our sponsors: IDEXX, Banfield Pet Hospital, the Indiana Board of Animal Health/Indiana State Department of Health, Nutrena, Purina, Zoetis, Elanco, Hill's Pet Nutrition, and Coyne Veterinary Services.
Click here for more information and to register.
Writer(s): Susan Xioufaridou and Kevin Doerr | pvmnews@purdue.edu