Golden Anniversary Classes Celebrate during Purdue Spring Fest Weekend
Friday, April 22, 2022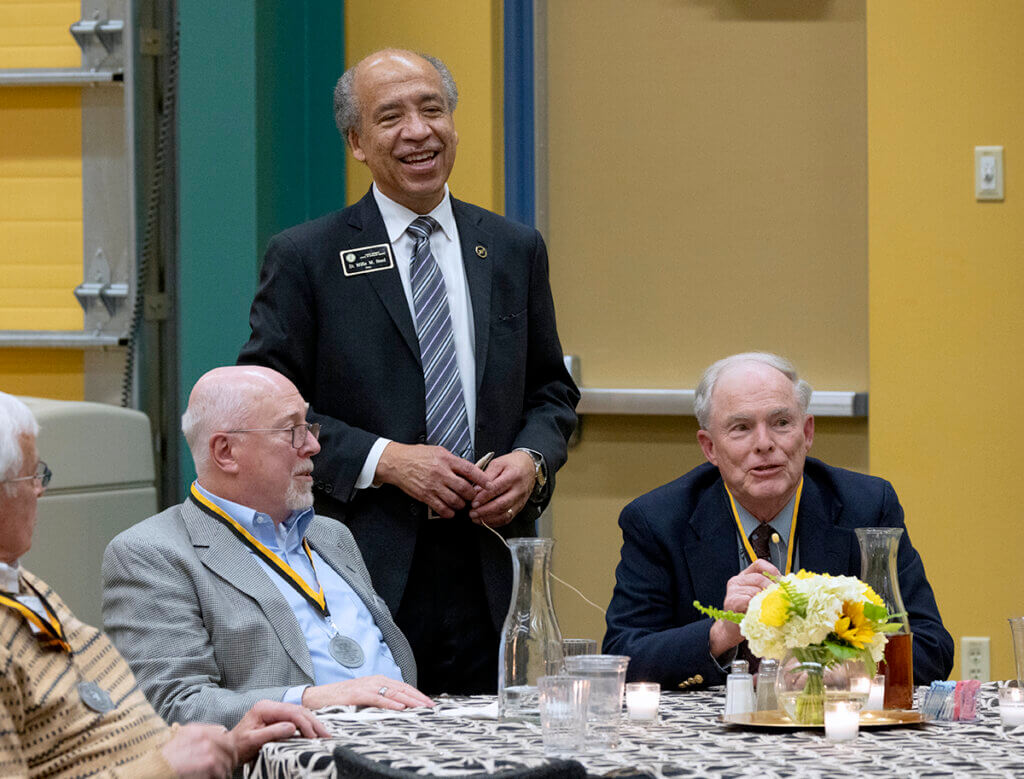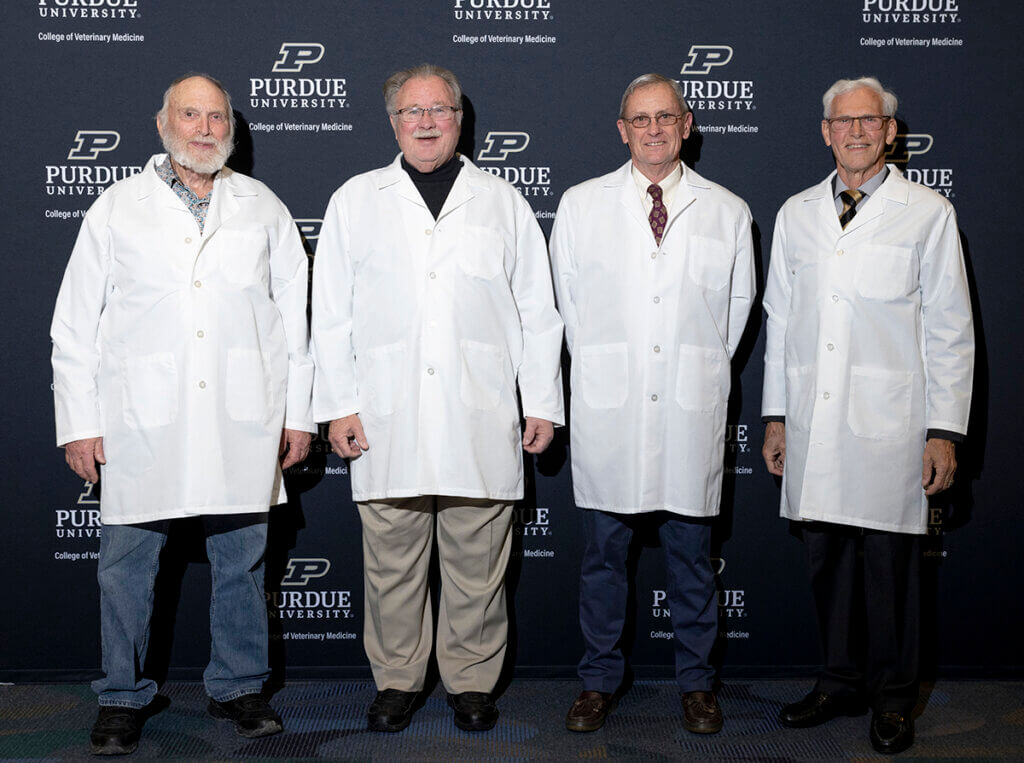 Members of Purdue University College of Veterinary Medicine's eighth and ninth classes to reach their Golden Anniversary, the DVM Classes of 1970 and 1971, received special recognition during a weekend of nostalgic events. The activities began with their arrival on the Purdue campus for the David and Bonnie Brunner Purdue Veterinary Medical Hospital Complex Dedication Ceremony on Friday, April 8.
Then, that evening, the class members gathered at Beck Agricultural Center in West Lafayette for their class reunion dinner. The event began with a reception and entertainment by Ba Na Na, a Purdue Musical Organizations performing ensemble. Following dinner, Dean Willie Reed presented class members with 50th anniversary medallions from the Purdue Veterinary Alumni Association, while Director of Alumni Relations Susan Xioufaridou read their names. Then, class members shared recollections of their days at Purdue and their life experiences that have transpired during the 50 years since they graduated.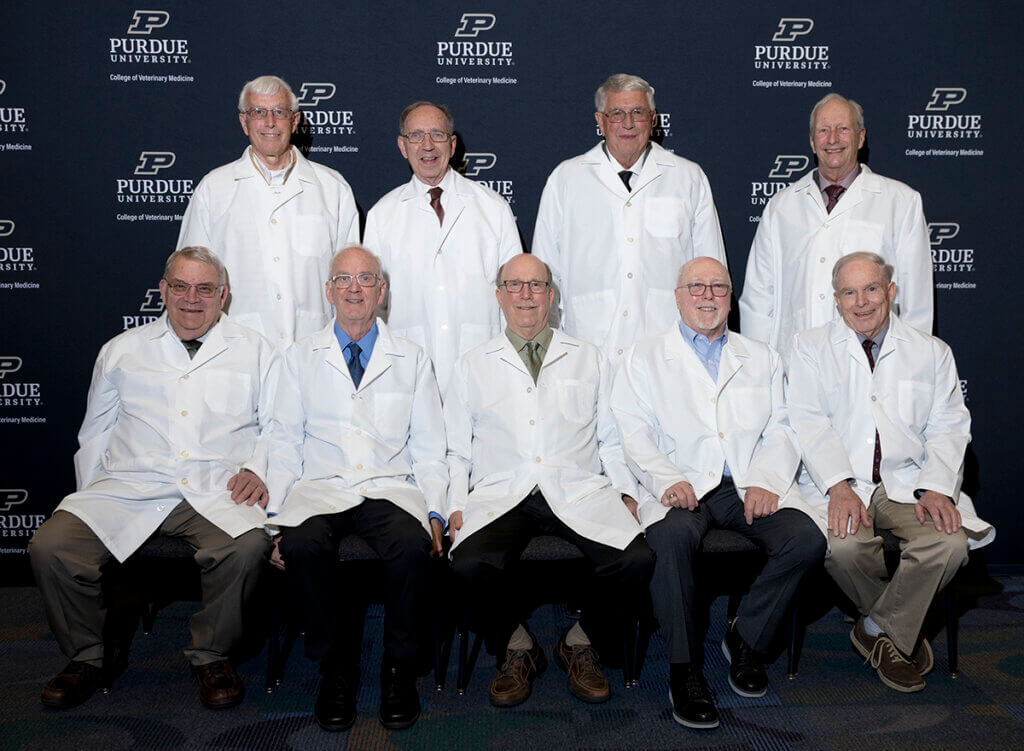 On Saturday, April 9, in conjunction with Purdue's Spring Fest, class members convened for breakfast at the Courtyard by Marriott in Lafayette to hear a presentation by Dean Willie Reed about the college's master plan for the coming years, before boarding buses for a driving tour of campus, followed by an opportunity to visit the College of Veterinary Medicine Open House.
The class reunion program was organized in the spring because the annual Purdue Veterinary Conference in September, when reunions traditionally are held, had to be conducted virtually for the past two years due to the pandemic. Therefore, this special spring reunion program, held in conjunction with Spring Fest and the dedication of the new hospital facilities, provided a means to honor the classes that had yet to have an in-person reunion at the college.
View additional photos of the 1970 and 1971 Class Reunion Dinner taken by photographer Ed Lausch on lauschphotography.com. On the galleries page, select the "2022 Purdue Veterinary Medicine" gallery and to login, enter the password "2022PVM".
Writer(s): Susan Xioufaridou | pvmnews@purdue.edu