Feeling Blue? Tips for Recognizing and Addressing Seasonal Affective Disorder
Friday, November 5, 2021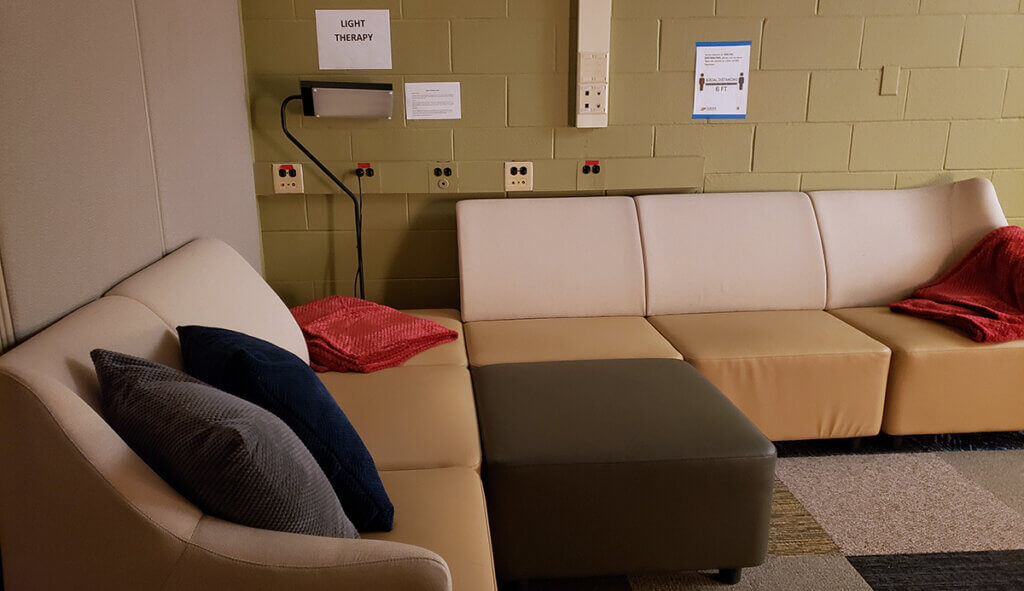 As the trees shed their leaves, if you are starting to notice more days than not filled with sadness and increasing fatigue, it may be seasonal depression or Seasonal Affective Disorder (SAD). When days become shorter, and the weather turns colder, some people start to notice a significant decline in their mood. In fact, about five percent of adults in the U.S. deal with SAD, and it is more common among women (The National Institute of Mental Health).
What are the Symptoms of SAD?
Symptoms align with depression, but the timing is very specific beginning during the fall season and extending into the winter months (there is actually a summer pattern for some people as well which is less common). Symptoms include not only prolonged sadness, but a combination of additional symptoms which leads to significant difficulty functioning, such as:
Having a depressed mood most of the day, nearly every day
Loss of interest or pleasure in previously enjoyed activities
Change in appetite (usually craving more sweets or carbohydrates leading potentially to weight gain)
Change in sleeping patterns (typically desiring much more sleep)
Loss of energy / increased fatigue
Feeling worthless or guilty
Difficulty with concentration or making decisions
Social withdrawal
Thoughts of death or suicide
You don't have to experience all of these symptoms to be diagnosed with SAD. Five or more of these symptoms with depressed mood lasting for more than two weeks would be something to speak about with a mental health professional or your doctor.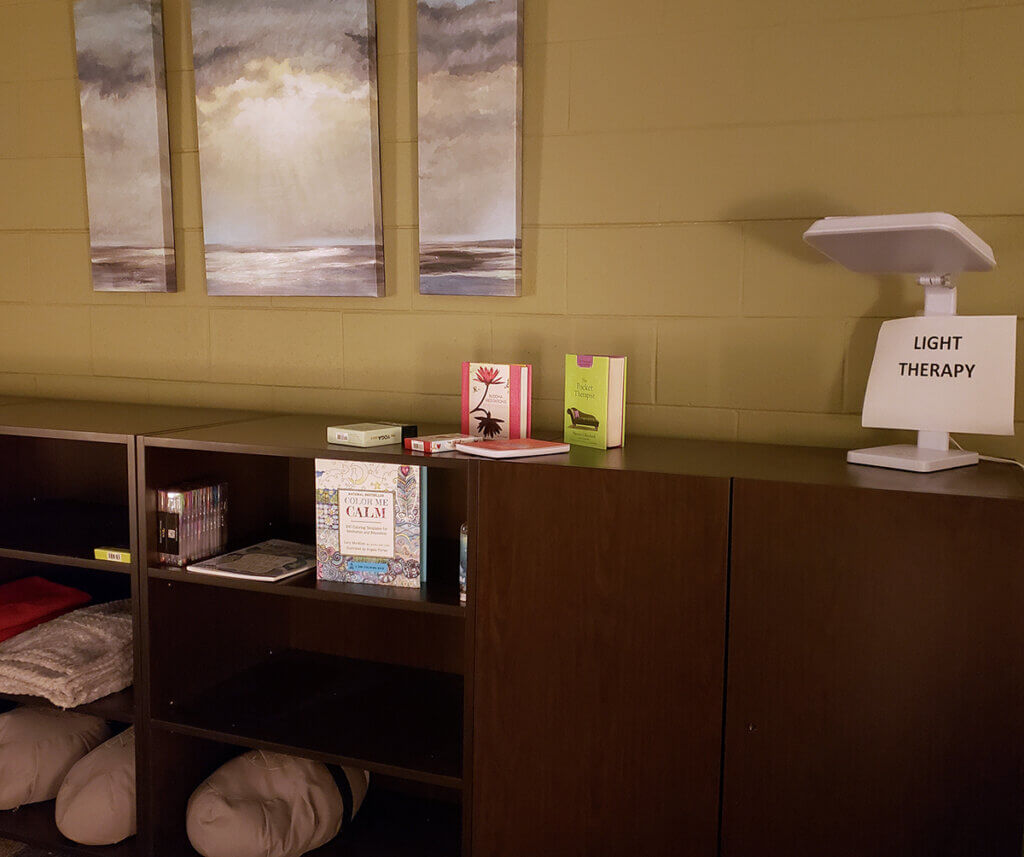 Seeking Help
If you recognize yourself in these symptoms, it's important to know there are several options for treatment. Seeking counseling, antidepressants, and using light therapy, or any combination of these can help you start to feel better. PVM has light therapy lamps available in the Wellness Room, and also in the lounge area that is just down the hall from the Wellness Room. Instructions for proper use are placed over the lamps. Maintaining other well-known wellness strategies also can help decrease symptoms. Those strategies include exercise, maintaining healthy meals, practicing good sleep hygiene, and reaching out to your social connections. For treatment, students have access to Counseling and Wellness Services in the college (see our new website), and faculty and staff can seek services at the Center for Healthy Living, or through SupportLinc. For additional information about SAD, check out 79 Resources for Managing Seasonal Affective Disorder.
Writer(s): Dr. Colleen Maguire Jackson | pvmnews@purdue.edu