Virtual Graduation Celebration Planned to Honor PVM Class of 2020
Friday, April 24, 2020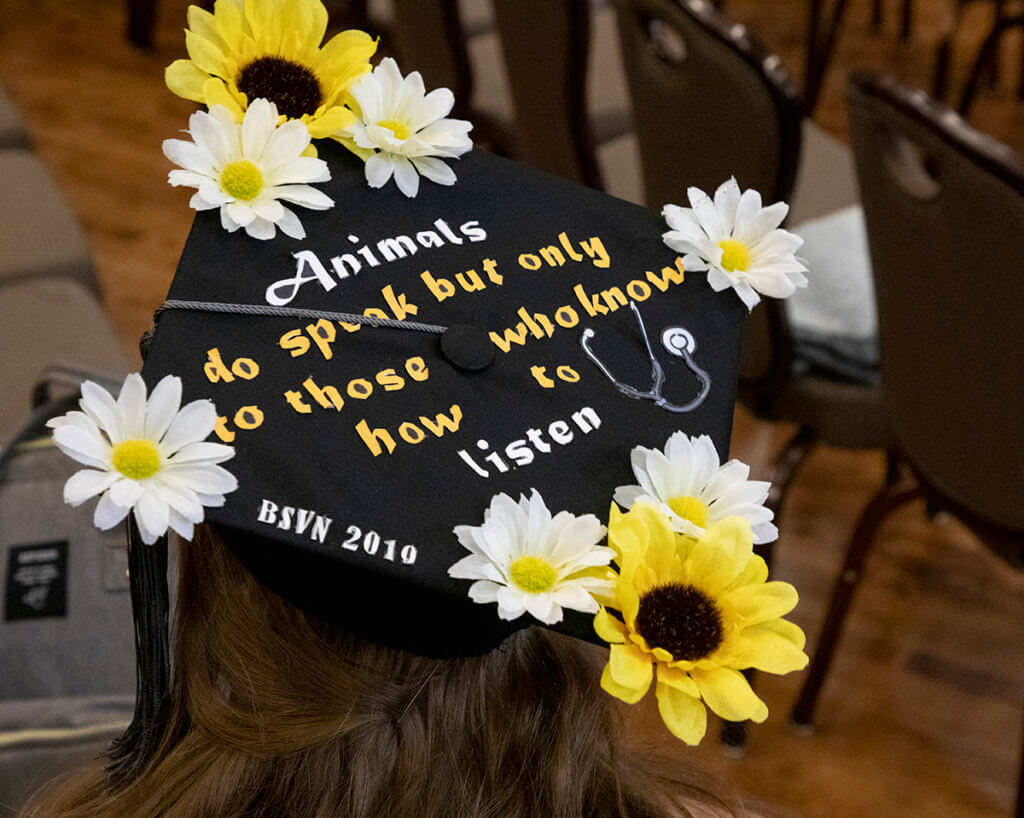 Plans are underway for a virtual Purdue Veterinary Medicine graduation ceremony in May to recognize members of the College's Class of 2020 in the midst of the COVID-19 pandemic that prompted cancellation of the traditional commencement exercises. In lieu of the hooding of DVM graduates that normally would have occurred in the Elliott Hall of Music, and the recitation of the Veterinarians Oath and Veterinary Technician Oath of Ethical Conduct that would have followed in the Purdue Memorial Union, the College of Veterinary Medicine will host a Facebook Live PVM Graduation Celebration May 16 at 1:00 p.m., EDT.
The DVM and Veterinary Nursing graduates each will receive a package prior to the event containing the items they will need for the celebration. They are encouraged to plan to don their regalia, safely gather with loved ones (while following appropriate social distancing guidelines) in their homes for the event, and participate via their Facebook account. The program will feature a virtual hooding ceremony and include a listing of recipients of the awards that traditionally would be presented during the Graduation Gala on the evening before commencement. Also during the program, the DVM and Veterinary Nursing graduates will have the opportunity to recite their respective oaths. Veterinary Nurses also will be honored with a virtual "pinning" showcasing the pin that they receive to symbolize their entry into the veterinary nursing profession.
PVM faculty and staff also are encouraged to participate. Instructions for how graduates, their loved ones, and members of the Purdue Veterinary Medicine family can join the event will be shared in a separate announcement. For those graduates and their families who are not able to participate, a video link to a recording will be provided by private invitation after the event.
Writer(s): Susan Xioufaridou and Kevin Doerr | pvmnews@purdue.edu