View Photos from PVM's Year-end Recognition Ceremony
Friday, January 24, 2020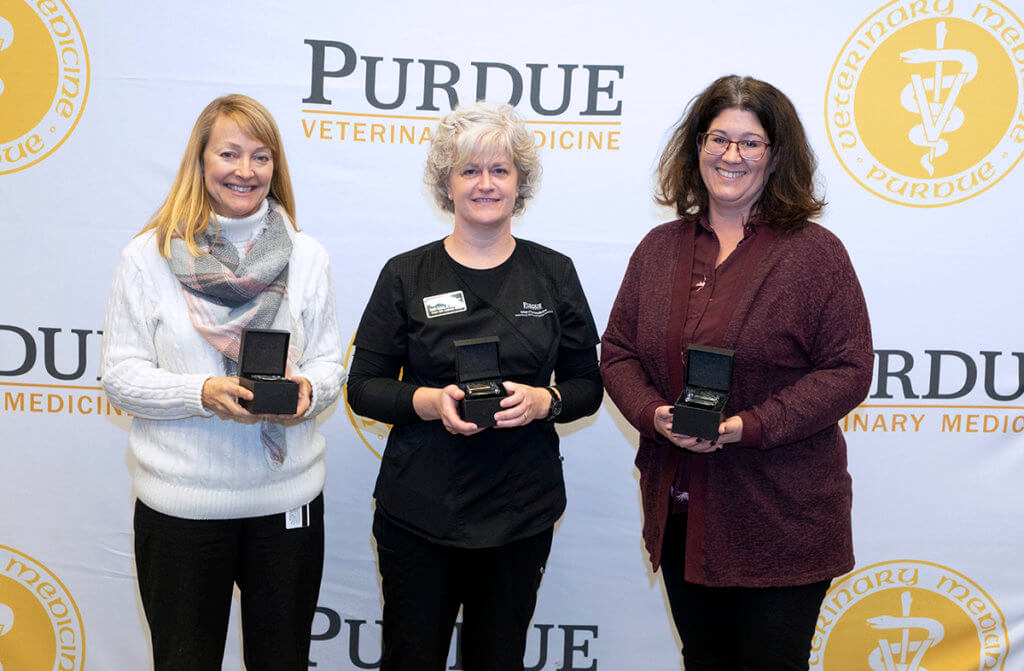 Photos taken at the Purdue University College of Veterinary Medicine's annual year-end recognition and awards ceremony now can be viewed in an online gallery.  The ceremony on December 17 in Lynn Hall, Room 1136, honored staff members who reached key service anniversaries in 2019, and recognized those who recently completed the Center of Excellence for Diversity and Inclusion in Veterinary Medicine Certificate Program.  In addition, several Bravo Awards were presented to recognize substantial accomplishments by Purdue employees that extend well beyond regular work responsibilities. 
Click here to view the gallery of photos from the event taken by photographer Ed Lausch. 
Click here to read the Vet Gazette story about the ceremony published earlier this month.
Writer(s): Kevin Doerr | pvmnews@purdue.edu