Veterinary Clinical Sciences Trio to Receive Promotions
Friday, April 10, 2020
Purdue Veterinary Medicine is pleased to announce the upcoming promotions of three faculty members for the 2020-21 academic year.  The Purdue University Board of Trustees approved promotions of University faculty at its meeting last week (Thursday, April 2), including Drs. Marije Risselada, Nolie Parnell, and Timothy Lescun, all in the Department of Veterinary Clinical Sciences. Their promotions will be effective July 1.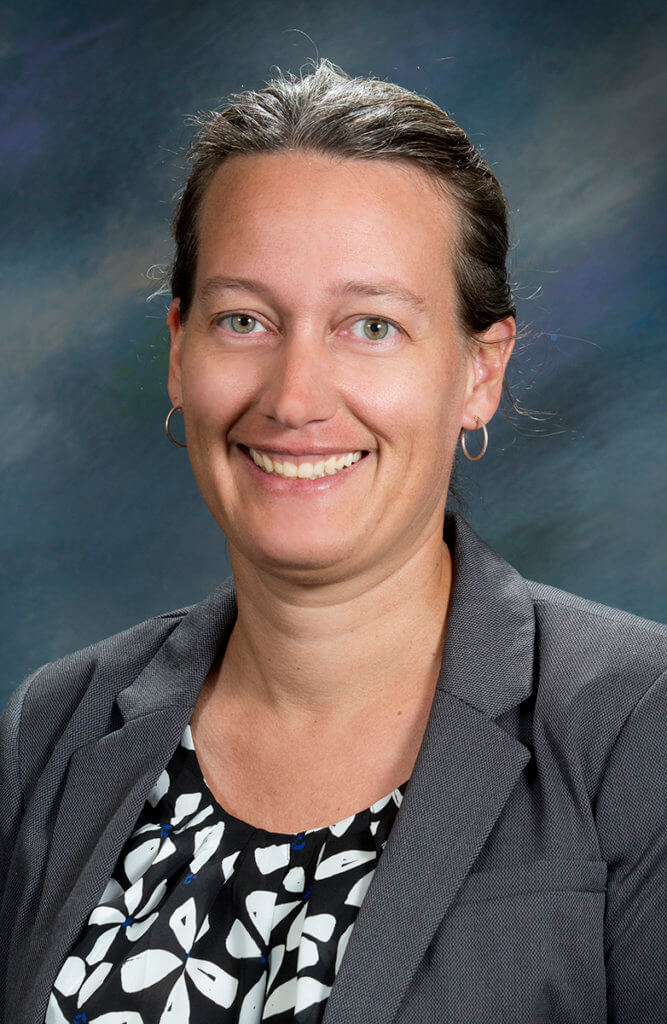 Dr. Marije Risselada, assistant professor of small animal soft tissue surgery, will be promoted to associate professor. She was born and raised in the Netherlands, and earned her DVM degree at Ghent University in Belgium, where she also completed an internship, residency, and PhD program. She is board certified by the American College of Veterinary Surgeons and the European College of Veterinary Surgeons. As a specialist in small animal soft tissue and oncologic surgery, Dr. Risselada sees a variety of cases and treats a wide variety of surgical diseases. She joined the Purdue faculty in August 2017.
Dr. Nolie Parnell will be promoted from clinical associate professor of small animal internal medicine to clinical professor. Along with her academic responsibilities, Dr. Parnell is also the Chief of Staff of the Small Animal Hospital. She received her DVM degree from North Carolina State University in 1993 and came to Purdue in September 1997 as a visiting clinical instructor. She is board certified by the American College of Veterinary Internal Medicine. Her interests lie in gastroenterology and small animal clinical nutrition.
Dr. Timothy Lescun, associate professor of large animal surgery, will be promoted to full professor. Originally from Australia, Dr. Lescun received his Bachelor of Veterinary Science degree (DVM equivalent) from the University of Melbourne in 1994 and completed his residency training at Purdue University in 1999. He became board certified by the American College of Veterinary Surgeons in 2000 and has served on the College's faculty since 2002. In 2015, he obtained his PhD. Dr. Lescun's areas of interest include the diagnosis and treatment of orthopedic infections and transfixation pin complications in horses.
Near the end of every academic year, PVM hosts a Promotions Reception to honor the promoted faculty. Due to COVID-19 related precautions, this year's reception is being postponed to a later date.
Congratulations to all the promoted faculty members!
Click here for a complete listing of the faculty promotions recently approved by the Board of Trustees.
Writer(s): Maya Sanaba, PVM Communications Intern | pvmnews@purdue.edu