Upcoming PVM Lecture Shines Spotlight on Wellness
Friday, September 15, 2023
Each semester the Purdue University College of Veterinary Medicine invites an expert to speak to students and the veterinary community about a topic related to wellbeing in the veterinary profession as part of the Dr. Jeffrey A. Sutarik Memorial Wellness Lecture Series. This fall the college welcomes Dr. Michele Gaspar who will give a talk on Tuesday, September 19, from 8:00 to 9:20 a.m. in Lynn 1136 on the topic, "Practice Makes Imperfect: Planning for a Satisfying, Sustainable Veterinary Career." Members of the veterinary profession may click here to watch a live stream of her lecture.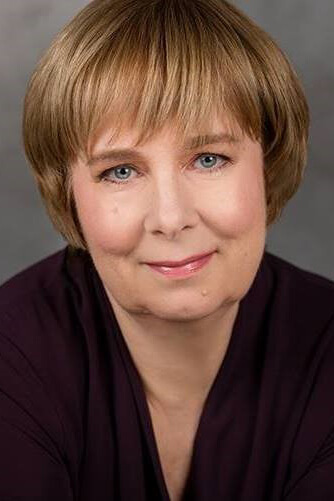 Dr. Gaspar emphasizes that veterinary medicine, like other healing professions, is both a science and an art. "Our education provides the necessary information to be a diagnostician and surgeon, so that we can competently and confidently treat our patients. That, however, is only part of the equation," Dr. Gaspar says. "For our careers to be sustainable and meaningful, we each must craft a unique professional life that provides connection, ongoing curiosity, and sustains us in the long-term. When our professional lives have meaning, tasks, no matter how simple, do not become rote; we avoid boredom and cynicism, and avoid burnout. The time to begin working on our own 'art of practice' does not take place in the future; rather, it can and should start right where we are now. In this talk, we will consider how to make our livelihood in veterinary medicine a work of art for decades."
Dr. Gaspar is a board-certified feline veterinarian who, for over a decade, also has practiced in a second career as a licensed clinical counselor speaking nationally about wellbeing in veterinary medicine. She is a consultant for VIN (Veterinary Information Network) and, through Vets4Vets, works one-on-one with veterinary students and veterinarians on personal and professional issues. Her expertise comes from lived experience in the veterinary profession and through the additional training she received by earning her master's degree in pastoral counseling from Loyola University Chicago. Dr. Gaspar also furthered her education by completing the certificate program in mindfulness and psychotherapy through the Institute for Meditation and Psychotherapy in Newton, Massachusetts, as well as a two-year certificate program in Adult Psychoanalytic Psychotherapy at the Chicago Institute. In addition, Dr. Gaspar facilitates an annual online course on mindfulness meditation for veterinarians and other veterinary team members, and an annual mindfulness meditation retreat.
Dr. Jeffrey Sutarik earned his Purdue DVM degree in 2005 and went into private practice in the Chicago suburb of Lombard, Illinois where he was respected as a gifted, dedicated, and caring veterinarian. He died in 2019 at the age of 41, and his passing inspired his parents to honor his memory by creating the Dr. Jeffrey A. Sutarik Memorial Wellness Lecture Series through a fund that also provides assistance for various student wellness initiatives.
Dr. Gaspar also will give the Wellness Keynote for registered attendees at the Purdue Veterinary Conference Wednesday, September 20. Her presentation entitled, "Veterinary Wellness: It's More Than Bagels, Pizza, and Yoga," will be given at 1:10 p.m. in Stewart Center. Online registration for the conference is closed but walk-in registration will be available Wednesday morning beginning at 7:30 a.m. in Stewart Center, Room 109.
Writer(s): Dr. Colleen Maguire Jackson and Kevin Doerr | pvmnews@purdue.edu