Upcoming Elanco Human-Animal Bond Lecture Examines Canine-assisted Interventions in Hospitals
Friday, August 27, 2021
The expansion of canine-assisted interventions to healthcare facilities is an emerging trend in the realm of human-animal interaction. Although media attention focuses on patient benefits, little attention is given to the lack of informed policies and procedures addressing risks to humans and canines. Dr. Sandra Barker will be focusing on this issue during her keynote lecture at the Purdue Veterinary Conference as the speaker for the Elanco Human-Animal Bond Lecture, which will be held at 5:30 p.m. on Tuesday, September 7.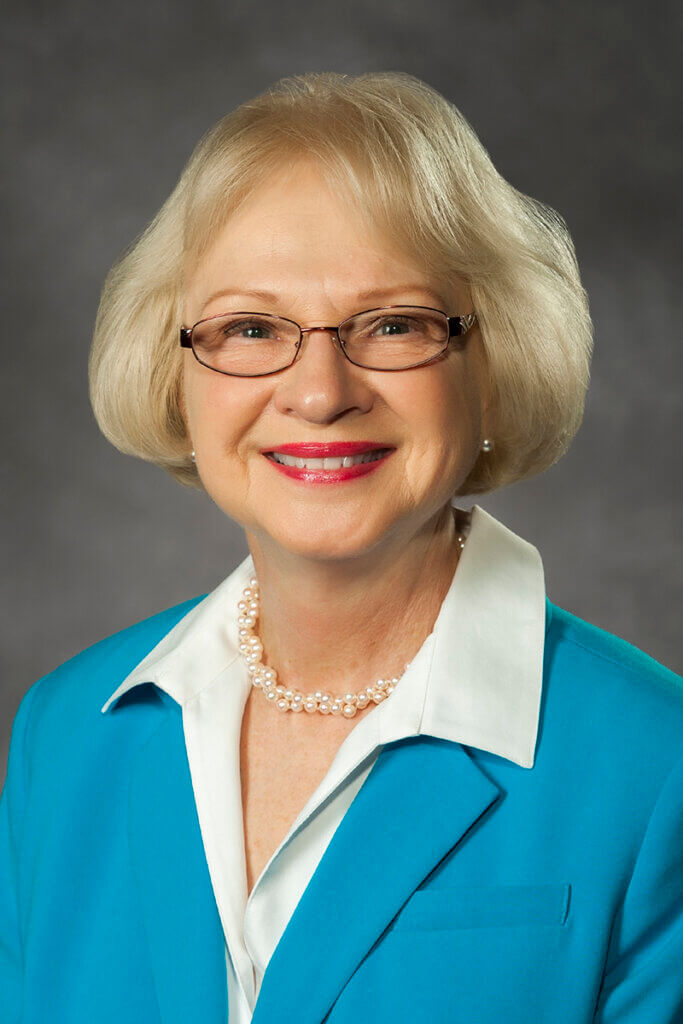 Entitled "Who Let the Dogs In? The Challenge of Canine-Assisted Interventions in Hospitals and the Need for Veterinary Involvement," Dr. Barker's presentation will address the challenges of implementing sound canine-assisted interventions in hospitals and the need for veterinary expertise to maximize human safety and canine welfare. Sponsored by an endowment from Elanco Animal Health, the lecture will be hosted virtually and will serve as the kick-off for the 2021 virtual Purdue Veterinary Conference. The event is free and open to the public. Attendees may click here to join the Zoom event.
Dr. Barker received her PhD in counseling and human systems in 1978 from Florida State University. She has worked for most of her professional life in academia, serving for the past 30 years on the faculty of the Department of Psychiatry at Virginia Commonwealth University (VCU), with responsibilities that included conducting research, teaching, clinical practice, and service. She is currently Professor Emeritus of Psychiatry and a trauma therapist in the Medical College of Virginia Physicians' group practice.
Dr. Barker founded the Center for Human-Animal Interaction in The School of Medicine at VCU in 2001, the first such center established in a medical school, and established the Dogs On Call Program, a model animal-assisted intervention program in the VCU Medical Center. She continues to serve as senior advisor to the center.
Dr. Barker has vast teaching and clinical experience in treating trauma survivors and grieving pet owners, providing and evaluating animal-assisted interventions, and directing a pet loss counseling program. Her internationally recognized research on the health benefits of interacting with companion animals spans more than 30 years. She has published and presented extensively on the benefits of interacting with companion animals and is often interviewed for major media outlets including National Public Radio, the Wall Street Journal, the Washington Post, and The Guardian. She is a co-author of Animal-Assisted Interventions in Health Care Facilities: A Best-Practices Manual for Establishing and Maintaining New Programs, published in 2019 by Purdue University Press. Dr. Barker also is the recipient of numerous awards, including the Virginia Veterinary Medical Association's Friends of Veterinary Medicine award, Florida State University's "Grads Made Good" Outstanding Alumni Award, and the Virginia Social Science Association's Scholar Award. She is a Fellow of the International Society of Anthrozoology and a Wallis Annenburg PetSpace Leadership Institute Fellow.
Dr. Barker lives with her husband, Dr. Randolph Barker, on ten wooded acres in rural Hanover County, Virginia, where she is blessed to interact daily with abundant wildlife and neighboring horses. A pet owner most of her life, she knows the joys of the human-animal bond, the pain of its breaking, and the rewards of sharing a therapy dog with vulnerable populations.
The Purdue Veterinary Conference, to be held virtually September 7-10, will offer four days of high-quality tracks on small animal, equine, food animal, practice management, exotics, and topics of interest for veterinary nurses. Attendees can earn up to 24 hours of continuing education, and will have access to our virtual exhibit hall.
Click here for more information on the conference, including the conference schedule. Click here to register today.
Writer(s): Ben Shepard | pvmnews@purdue.edu