Student Spotlight: Meet VNSO Secretary Allison Reker
Friday, April 19, 2019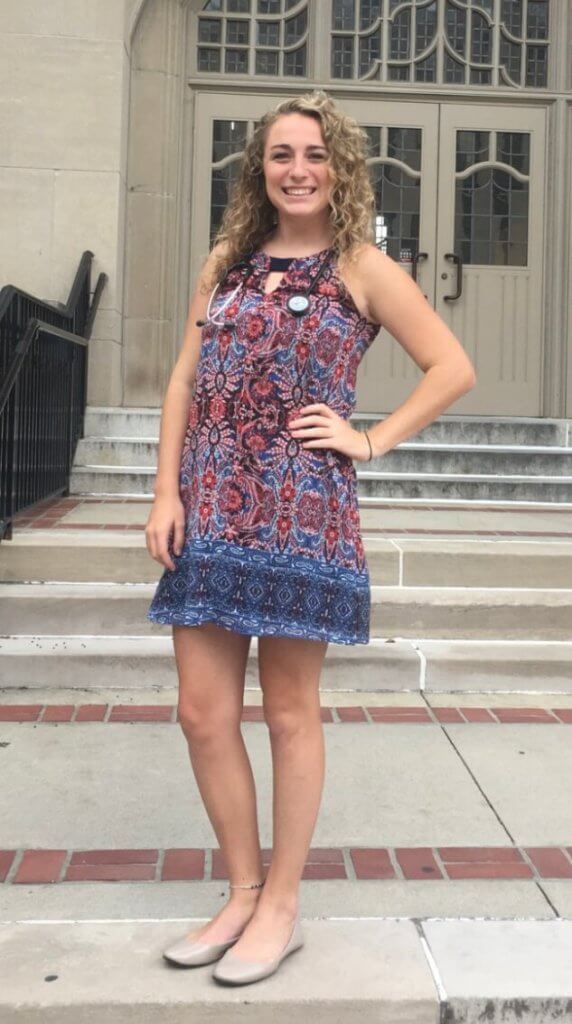 The Vet Gazette concludes its "Spotlight on Students" feature this week by focusing on Allison Reker, a junior in the Purdue Veterinary Nursing Program, who serves as secretary of the Veterinary Nursing Student Organization (VNSO). Allison grew up on a pig farm in Haubstadt, Ind., where she was involved in 4-H for ten years and developed her love for animals.
While growing up, Allison thought she wanted to be a veterinarian. She was able to do a lot of research and interact with those in the veterinary field about different opportunities during her freshman year at Purdue University. After researching the options, she found that being a veterinary nurse was the best choice for her. Allison said she chose to study here because Purdue has the number one veterinary nursing program and she has met many veterinarians and veterinary nurses who are Purdue graduates and have only great things to say about the program.
One of Allison's favorite parts about studying veterinary nursing at Purdue is the hands-on clinical experience that she is able to get with animals in the setting of a small class size. The smaller and more interactive environment enables students like her to ask any questions and develop professional relationships with staff and professors. She said she senses that the staff want each student to be successful. "They are more than willing to help students out and are excellent resources when students are looking for future career positions," Allison said.
Allison's experiences in VNSO have enabled her to get more involved with the College and take on a leadership role. Allison explained that VNSO has helped her to meet new friends as well as build stronger relationships as she has become involved in different philanthropy events. After graduation, Allison plans to move back to Southern Indiana with the goal of working in a small or mixed animal practice and gaining more experience in the field of bovine reproduction.
Writer(s): Amanda McCormick, PVM Communications Intern | pvmnews@purdue.edu