Still Time to Register for the 2021 Veterinary Nursing Symposium
Friday, March 12, 2021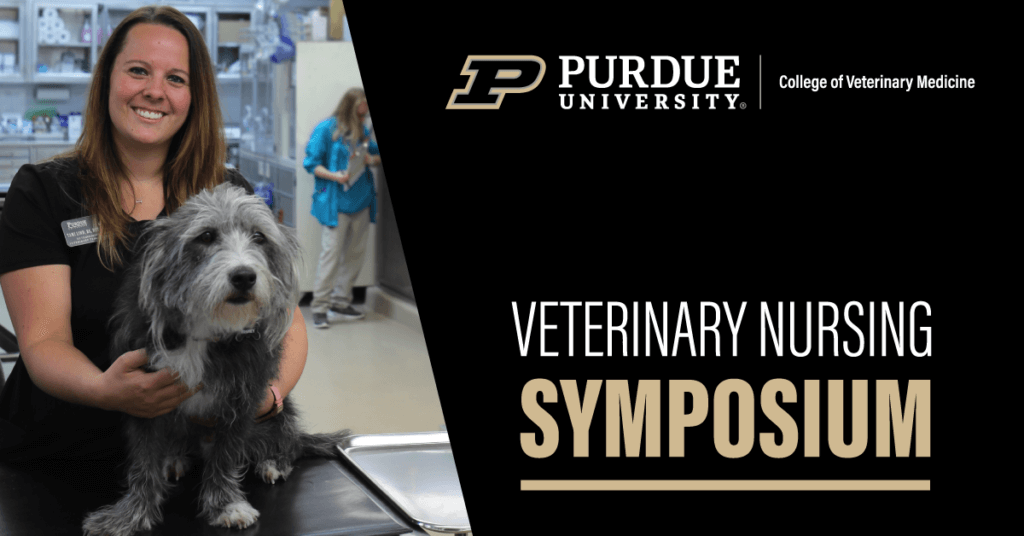 Don't miss the Veterinary Nursing Symposium this year! After having to cancel last spring's in-person symposium, we are back, this time in a virtual format, offering 11 lectures as part of this year's event, which is scheduled for March 20-21. Traditionally held on a single day, this year's Veterinary Nursing Symposium is spaced over two days to allow for more CE credits for attendees while also meeting the need to have the virtual lectures more spread out.
Another important development this year is that not only do each of the 11 lectures qualify as continuing education units for veterinary nurses, but for the first time the symposium is RACE (Registry of Approved Continuing Education) approved. The benefit of being RACE certified is that it assures attendees that the American Association of Veterinary State Boards (AAVSB) recognizes the Veterinary Nursing Symposium as meeting appropriate standards of quality for jurisdictions that accept RACE credits for their continuing education requirements. Sixty one jurisdictions and provinces accept RACE credits. Prospective attendees who would like to see if their jurisdictions accept RACE credits can confirm whether they do by visiting the AAVSB website.
Purdue Veterinary Medicine hosts the annual Veterinary Nursing Symposium to provide a high quality continuing education opportunity for veterinary assistants, veterinary nursing (technology) students, and veterinary nurses (technicians and technologists). The Veterinary Nursing Symposium is considered a live program and will count towards live continuing education, since it is an online webinar format where interacting with the presenter is possible. For more information and to register, click here to visit the symposium website.
Even though the 2021 Veterinary Nursing Symposium is approaching fast, there's still time to register. Registration is open until noon on Friday, March 19. Click here to register.
Writer(s): Ben Shepard | pvmnews@purdue.edu