PVM Welcomes Prospective Students to First DVM Class of 2024 Interview Day
Friday, January 24, 2020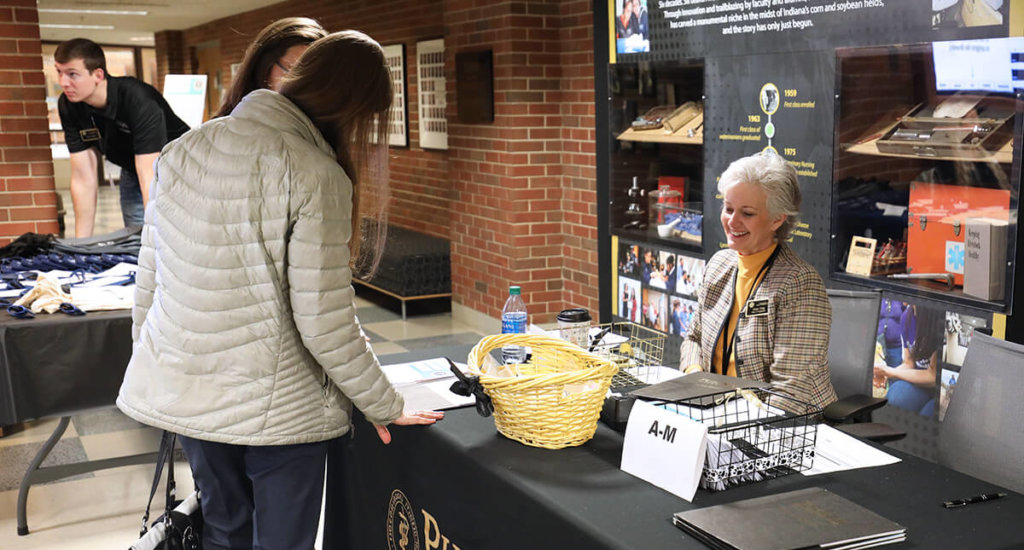 Prospective students hoping for a seat in the Purdue DVM Class of 2024 are visiting the College of Veterinary Medicine today (Friday, January 24)! This is the first of two interview days being conducted by the College. The second interview day will be next Friday, January 31.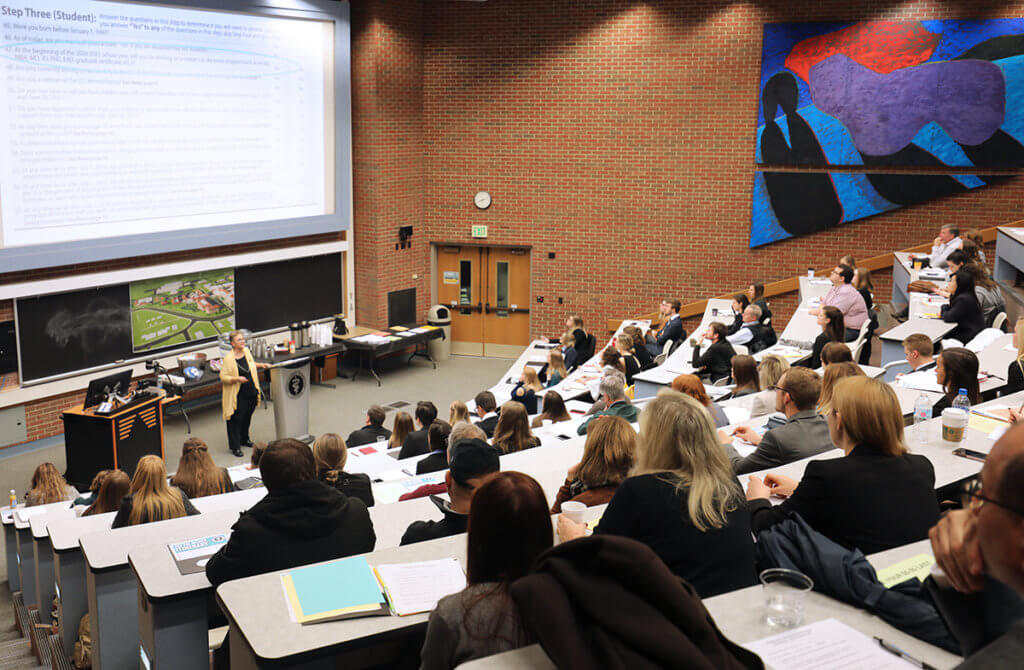 About 300 of the more than 1,600 DVM program applicants are being given the opportunity to be interviewed for admission to the Class of 2024. Interview sessions will be conducted from 8:00 a.m. to noon and from 1:00 to 5:00 p.m. on both days. Additionally, the prospective students can sit in on discussions that will be held each day about topics ranging from "Life as a 4th Year Veterinary Student on the Equine Track" to "International Programs," as well as hear comments from Dean Willie Reed and meet with Assistant Dean for Inclusive Excellence Latonia Craig.
The visitors also will be able to take scheduled tours of Lynn Hall, both in the morning and afternoon, and are welcome to explore the Purdue campus on their own. Additionally, the Vet Shoppe will be open from 11:30 a.m. to 1:30 p.m. during both interview days so the students can look over PVM gear. An evening banquet at the Purdue Memorial Union South Ballroom will conclude each interview day, and provide the prospective students with opportunities to meet and mingle with faculty, staff, and current DVM students.
The prospective students have traveled from around Indiana and across the country to complete this step toward their goal of earning a DVM degree. Please help extend a warm PVM welcome to the students and their families!
Writer(s): Maya Sanaba, PVM Communications Intern | pvmnews@purdue.edu